Garcia And Hardy Pitch West Broward To Game Of Week Win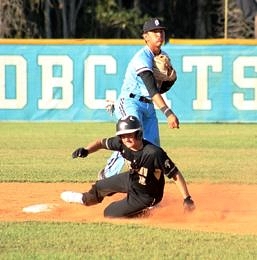 New Manager Howard Stein has his Bobcats team playing at the top of their game early in the 2018 season, and in Thursday afternoon's HSBN Broward Game of the Week West Broward continued that trend.
Game of the Week Photo Gallery
The Bobcats, coming off two games in which they scored 27 runs, could only muster two against Western's Kael Royal, but that was enough for a 2-1 9A-12 win.
It was another strong showing under Stein, who came over after 14 years at Flanagan as an assistant.
"There definitely has been a change in attitude with this new coaching staff," said Danny Garcia, who threw five superb innings on Thursday. "We listen to what they have to say, and we are a much tighter team than we were last year. We have good chemistry right now, and it is showing in how we are playing."
How the Bobcats are playing is among the elite Broward through the seasons first three weeks. Garcia teamed with Nicholas Hardy to allow only one Western run.
The game, however was not without drama. The Wildcats left the bases loaded in the first and fifth innings. Garcia was able to wiggle out of both jams without giving up the lead.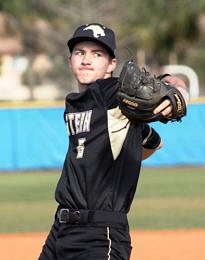 Then in the sixth, it was Hardy's turn to navigate out of trouble. With two outs and nobody on, Gio Mattis doubled to right. Nick Starkie followed with an infield single. Hardy, however, was able to get a called third strike to escape the jam.
"Both pitchers today did a great job of getting out of trouble in big spots," said Stein. "When you are in a one run game, a pitch here and a pitch there can be the difference in winning and losing. And that was definitely the case today."
Western also received a strong pitching performance from Royal, who went six innings, allowing only five hits and two runs.
"I couldn't have asked for much more than what Kael gave us today," said Western Manager Alex Arias. "He threw the ball real well, and we just couldn't get that big hit that we needed to win the game. That has happened to us a few times early this year, but I like the energy we are playing with."
West Broward did all of their scoring in the second inning. Tyler Zayas worked a one-out walk, followed by a run scoring double off the bat of Alan Espinal. Garcia then helped his own cause with a double of his own, scoring designated runner Christian Vargas.
Western fought back in the fourth, cutting the lead to 2-1. Zach Saryeldin doubled to lead off the inning, and scored two batters later on a Mattis single.
When Mattis doubled in the sixth, reliever Hardy admitted it through him off his game.
"After that double I am not going to lie, I was a little rattled," said Hardy. "But I was able to get my composure together and make the pitches I needed to to get out of the inning."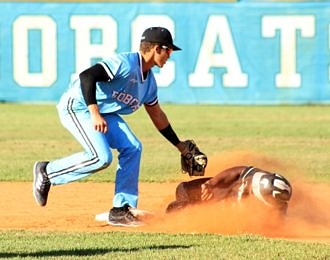 The win moves West Broward into a tie with Cypress Bay for second in the district, behind Flanagan. The Bobcats and Lightning will meet on Tuesday in another big 9A-12 match-up.
"Today's game shows that every game and win in this district is big," said Stein. "I have been coaching in this district for 15 years, and every year it's the same thing. Any of the four teams that make districts can, and have won. The four seed has won the district several times, so you can't take anything for granted."
Arias agreed, as his team dropped to a tie for fourth, with only one game separating teams two through five.
"It's a long season, and this district is very competitive," said Arias. "I like the team we have right now, and if we pick up a couple district wins, we will be right there in the mix. I am sure everyone in the district feels that way right now."