Get To Know: Cardinal Gibbons Manager Jason Hamilton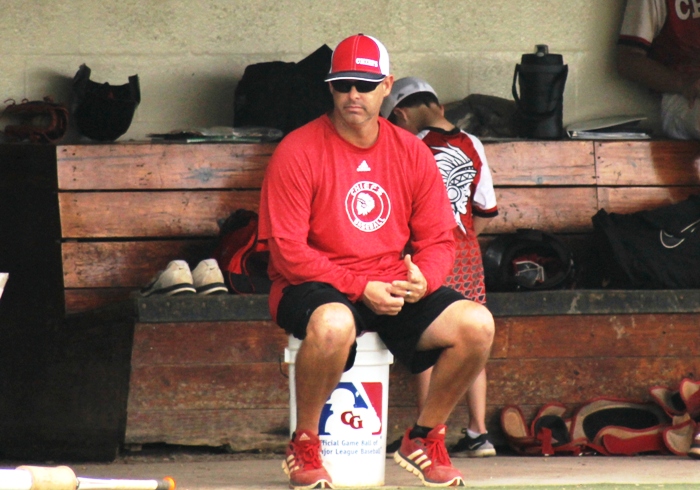 Cardinal Gibbons Manager Jason Hamilton is in his second stint with the Chiefs, and is coming off a stellar season. Let's get to know the Chiefs coach…Enjoy!
Name: Jason Hamilton
Team: Cardinal Gibbons
Favorite Actor: Mel Gibson
Favorite Sport Other Than Baseball: Volleyball
Favorite Food: Sushi
Favorite Song: Scarred by Uncle Luke
Outside Of Baseball, My Hobbies Are: My three children
Something People Would Be Surprised I Enjoy: I am a bird nerd
The Rival Coach I Admire Most: Not a rival, but Terry Portice (Ft. Lauderdale) has done more with less through the years than any coach in Broward County.
What I Remember Most About Playing Baseball In High School: Saturday games at Coconut Creek and whooping up on Coral Springs. (Editor's Note: Coconut Creek did not whoop up on Coral Springs back in the day)
Best Advice I Was Ever Given: Earn the respect as a teacher before earning it as a coach.
One Thing I Would Change About High School Baseball Today: Parents wasting money on hitting and pitching coaches.
Something I Am Afraid Of: Having to experience the death of an ex-player or players parent again.
Movies That Made Me Cry:
If I Could Change One Thing About My Coaching Style It Would Be: Try to find reserves more playing time, somehow, someway.
If I Wasn't Coaching/Teaching, I Would Be: Working at Costco
Something I Wish I Knew When I Was Younger:
When My Coaching Career Is Over, I would Like To Be Remembered For: Preparing players for the next level both academically and athletically.