Nick Ritornato - Spring 2014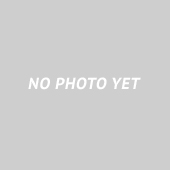 Spring 2014 Batting

| BA | HR | RBI | SB |
| --- | --- | --- | --- |
| .255 | 0 | 10 | 11 |
Spring 2014 Pitching

| W-L-S | K | ERA |
| --- | --- | --- |
| 0-0-0 | 0 | 0.00 |
Nick Ritornato #13
Monarch Knights
2014 Senior -
PO: 2B, SS, 3B
Wt: 175,
Ht: 5' 10"
HSBN SCOUT PAD

Bookmark this Player!
View Popup Scouting Profile!
Players Pages Brought to You By:

Dr. Gary Bofshever & the Bofshever Chiropractic Centers

Dr. Gary Bofshever, a former player from Broward county, has graciously sponsored every player's profile in Broward County. 954-344-4343 (office)
Nick Ritornato in the News!
HSBN & Career Accomplishments
Career Batting Stats

| Season | AB | R | H | RBI | 2B | 3B | HR | SF | SH | FC | ROE | HBP | BB | K | BA | OBP | SLG |
| --- | --- | --- | --- | --- | --- | --- | --- | --- | --- | --- | --- | --- | --- | --- | --- | --- | --- |
| Spring 2011 | 5 | 2 | 0 | 0 | 0 | 0 | 0 | 0 | 0 | 0 | 0 | 1 | 1 | 1 | .000 | .286 | .000 |
| Spring 2012 | 20 | 5 | 3 | 2 | 0 | 0 | 0 | 3 | 0 | 0 | 0 | 1 | 6 | 3 | .150 | .333 | .150 |
| Spring 2013 | 55 | 15 | 20 | 10 | 2 | 0 | 0 | 0 | 0 | 0 | 2 | 2 | 6 | 6 | .364 | .444 | .400 |
| Spring 2014 | 51 | 12 | 13 | 10 | 1 | 0 | 0 | 2 | 2 | 1 | 7 | 2 | 7 | 3 | .255 | .355 | .275 |
| Career Totals | 131 | 34 | 36 | 22 | 3 | 0 | 0 | 5 | 2 | 1 | 9 | 6 | 20 | 13 | .275 | .383 | .298 |
Career Pitching Stats

| Season | GS | W | L | SV | AP | CG | SO | IP | R | ER | H | K | BB | HBP | BK | WP | PO | SB | ERA | WHIP |
| --- | --- | --- | --- | --- | --- | --- | --- | --- | --- | --- | --- | --- | --- | --- | --- | --- | --- | --- | --- | --- |
| Spring 2011 | 0 | 0 | 0 | 0 | 0 | 0 | 0 | .0 | 0 | 0 | 0 | 0 | 0 | 0 | 0 | 0 | 0 | 0 | 0.00 | 0.00 |
| Spring 2012 | 0 | 0 | 0 | 0 | 0 | 0 | 0 | .0 | 0 | 0 | 0 | 0 | 0 | 0 | 0 | 0 | 0 | 0 | 0.00 | 0.00 |
| Spring 2013 | 0 | 0 | 0 | 0 | 0 | 0 | 0 | .0 | 0 | 0 | 0 | 0 | 0 | 0 | 0 | 0 | 0 | 0 | 0.00 | 0.00 |
| Spring 2014 | 0 | 0 | 0 | 0 | 0 | 0 | 0 | .0 | 0 | 0 | 0 | 0 | 0 | 0 | 0 | 0 | 0 | 0 | 0.00 | 0.00 |
| Career Totals | 0 | 0 | 0 | 0 | 0 | 0 | 0 | 0.0 | 0 | 0 | 0 | 0 | 0 | 0 | 0 | 0 | 0 | 0 | 0.00 | 0.00 |
Career Fielding Stats

| Season | PO | A | E | DP | FP | SBA | CS | CSP | PB |
| --- | --- | --- | --- | --- | --- | --- | --- | --- | --- |
| Spring 2011 | 0 | 0 | 0 | 0 | .000 | 0 | 0 | .000 | 0 |
| Spring 2012 | 0 | 0 | 0 | 0 | .000 | 0 | 0 | .000 | 0 |
| Spring 2013 | 0 | 0 | 0 | 0 | .000 | 0 | 0 | .000 | 0 |
| Spring 2014 | 0 | 0 | 0 | 0 | .000 | 0 | 0 | .000 | 0 |
| Career Totals | 0 | 0 | 0 | 0 | .000 | 0 | 0 | .000 | 0 |
Career Baserunning Stats

| Season | SB | SBA | SBP |
| --- | --- | --- | --- |
| Spring 2011 | 0 | 0 | .000 |
| Spring 2012 | 4 | 4 | 1.000 |
| Spring 2013 | 9 | 9 | 1.000 |
| Spring 2014 | 11 | 11 | 1.000 |
| Career Totals | 24 | 24 | 1.000 |