Dave Hollingsworth – Monarch Knights Head Coach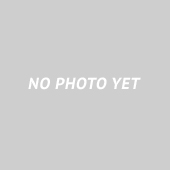 Dave Hollingsworth
Head Coach
3 Year(s) with Monarch Knights
8 Year(s) Total Coaching Baseball
---
Bio
Coach Hollingsworth is a Northeast High graduate, where he played outfield and pitched from 1999-2002. He went on to pitch at Nova Southeastern University and eventually completed his studies at Florida Atlantic.  He currently teaches World History at Monarch.
 
Hollingsworth started his high school coaching career in 2013 at Fort Lauderdale High. He worked as a pitching coach under head coach Terry Portice. In 2014, he accepted the same position, along with being named the middle school head coach, at Pine Crest and served under Ryan Shealy.
After taking the head job at Northeast in 2015, Hollingsworth spent a year helping out on Pompano Beach High before landing the head coaching position at Monarch High School in 2016.