Frank Bumbales Resigns At Coral Springs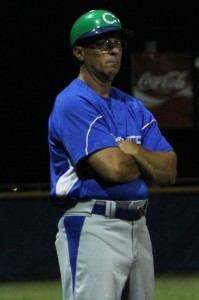 When I received a phone call today from Coral Springs Manager Frank Bumbales to let me know that after 23 years he was stepping down as the manager at my alma mater, many thoughts started running through my head.
The first thought was to get angry at the current state of coaching in the public school system, a system in which an administration would allow a coach to walk away after everything he has given of himself for their program over the course of nearly two-and-a-half decades.
My next thought went back to the day I found out as a senior captain for the Colts back in 1992, that Bumbales, our school softball coach, was taking over the baseball program. There was skepticism amongst us players, and having been a part of Bumbales' very first graduating senior class, I can say that the road was not always smooth.
There was a learning curve for a manager that was coming over from softball. But Bumbales met that challenge like he has so many others through his years as a manager, head-on.
As the years started to fly by, there was always some cynicism as to whether Bumbales was the right man to lead the Colts. Alumni would question his on-field decision-making, but through the years they did not question his loyalty of commitment to building the Colts program from the bottom up.
Not only did I play for Bumbales, but I also coached alongside him at the start of my coaching career, as did many other former Colts.
On a day when the Colts baseball program appears in flux, former players reacted to the news of Bumbales resigning with nothing but positive thoughts of their time playing under Bumbales.
"Coach Bumbales might not know this, but I really looked up to him like a father," said former Colt and current Santaluces Manager Nick Franco. "My own father passed away when I was young, and Coach Bumbales' greatest attribute was teaching his players how to be quality young men. He made us work hard. He taught us more than baseball. He is the reason why I pursued teaching and coaching."
Franco's brother Joe, the current Manager at Monarch, echoed those sentiments.
"I played varsity for four years under Frank, and those four years were some of the best of my life in baseball," said Franco. "I learned a lot about running a program from not only my brother Nick, but also from Frank. I can honestly say Coach Bumbales was a pleasure to play for and coach against. I hope whoever takes over the Colts baseball program will continue not only the winning tradition, but also the sense of pride in being a Colt that Frank has demonstrated over these 23 years."
Bumbales' reach was felt not only by his own players, but by rivals as well. In 1992, Mike Federman was a rival center-fielder of mine who played for Coconut Creek, back when Creek was year in and year out a state powerhouse.
When I moved on to other coaching jobs, Federman started to coach alongside Bumbales. It had been that way until Friday's resignation, 15 years in all.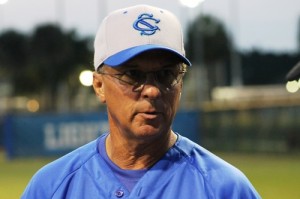 "I am very shocked by this all," said Federman. "I did not see this coming at all. I have all the respect in the world for Frank as a person and a coach. I've enjoyed being by his side as his assistant for the last 15 years. It's been a pleasure and honor to have coached with him as long as I did."
To Federman's point, it is the respect that a high school baseball manager garners that is more important than the wins and losses. That is not to say Bumbales did not win, he did, as evidenced by the team's three straight district titles and a regional final appearance earlier this millennium.
But the number one task of a manager should be to have the trust of parents that when they drop their kids off each and every day at practice or a game, that the manager has the player's best interest in mind. It is that he will do everything to ensure the player develops the social and mental skills to succeed in life, and in that area, Bumbales excelled.
Earlier this year, when longtime Umpire-In-Chief Dick Rushin passed away, it was Bumbales who organized the memorial for Rushin on the field at Coral Springs High School.
In addition to the hundreds of players he has shaped, and the dozens that are now following in his footsteps as a coach, Bumbales also led players that have went on to serve the game in other ways.
This website, and the High School Baseball Network, is a product of how Bumbales influenced his players. The positive tone and dedication to hard work and perfection is a direct result of some of the values instilled in a young, 18 year-old me, by Bumbales.
Many rumors are flying as to why Bumbales resigned, yet none are important on this day. What is important is that a manager that dedicated his entire adult life to building a program has stepped down, as so many of his generation are doing lately due to the landscape of high school baseball.
While it does not change the future of the Colts program, I speak for many of my former teammates, friends, and Coral Springs alumni when I say, Thank you Coach Bumbales for all you have done.