Foss Pitches North Broward Prep Into Regionals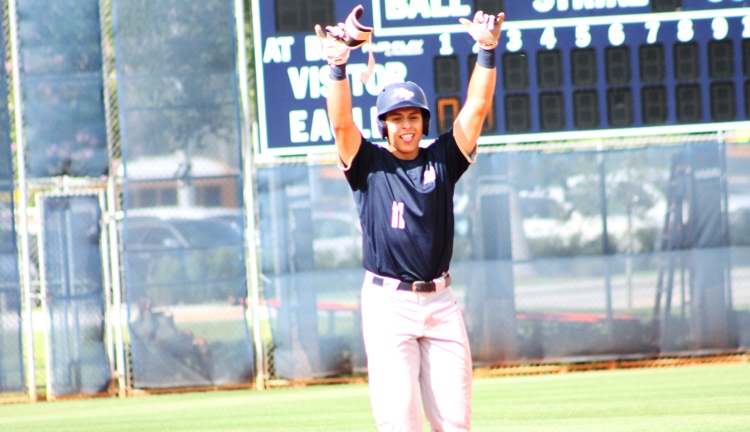 The North Broward Prep Eagles came into the 2018 as one of the most hyped teams in Broward County. Manager Brian Campbell infused some new players into an already talented squad, making the Eagles a popular preseason pick to make a state run.
As is the case with most teams that add talent, it took a while for the Eagles to gel. On Wednesday afternoon, all of that talent blended together in the most efficient of ways, with Parker Foss throwing a gem on the mound, Xavier Edwards shining defensively at shortstop, and the Eagles offense taking advantage of their opportunities in a 4-0 5A-14 semifinal win over Cardinal Gibbons.
"I felt like we have been right there all season," said Campbell. ""We have been so close to being where we want to be. We started playing better down the stretch, and today we played our most complete game of the season."
The Eagles were facing the second-seeded Chiefs, a team they had lost to twice already in the regular season. Campbell, however, is no stranger to postseason play, navigating his teams to state appearances in 2011 and 2014. This season, NBP will be returning to regional play for the first time since that 2014 season.
"This is a great group of kids," said Campbell. "They have all bought in to what we have tried to do, and they have worked hard to get to this point. I am proud of the way they focused these past two days."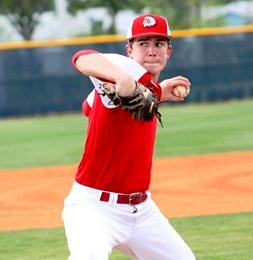 To defeat Gibbons, a team that struggled down the stretch, losing six of their last seven games after beating top-seeded Pompano back on April 14th, the Eagles turned to the lefty Foss. He held the Chiefs batters in check the entire day, scattering five hits while striking out four in the complete game shutout.
"I felt good out there today," said Foss. "Once we got the lead with that three-run third, I knew we had a chance to close them out. We took it one pitch at a time, and we accomplished the first of our goals for this season."
Those goals were also something that Edwards talked about. Had it not been for his swift hands and fielding grace at short, Gibbons would have had four or five more hits Wednesday. The defensive prowess of the Eagles leader is one of the main reasons dozens of Major League scouts were in attendance at the district semifinal showdown.
"I take pride in my defense, but we all take pride in our defense and what we do on this team," said Edwards. "We may have started slow, but winning this game was not our goal for this season. Our goals are to win a state championship, and if we continue to improve and play how we are playing, I don't see anyone that can stop us."
While Edwards was the defensive star for the Eagles, it was Gabby Esquivel who provided the offensive spark. Esquivel hit am RBI opposite field double in the third, and followed that up with an RBI single in the fifth. He finished the day 3-for-3, with two RBIs, a run, and a walk.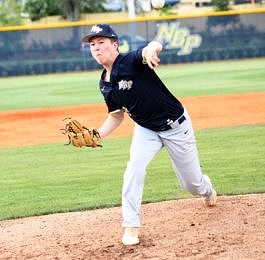 "Gabby was great today with the bat," said Campbell. "He was in the middle of all of our scoring, and played a big part in the win."
One issue the Eagles will have to clean up moving forward is their strikeouts. On Wednesday, Gibbons starter Timmy Manning struck out four Eagles in 4.1 innings, and reliever Kyle Petri followed with five strikeouts in 2.2 innings of work.
Up next for the Eagles will be a district championship match-up with top-seeded Pompano. In order to win the district title, NBP will have to duplicate their feat from Wednesday of beating a team they lost to twice during the regular season.
Both the Eagles and Golden Tornadoes will advance to next week's regional quarterfinals, regardless of the outcome of the district title game.