Douglas Drops Extra-Inning Affair 4-2 To Heritage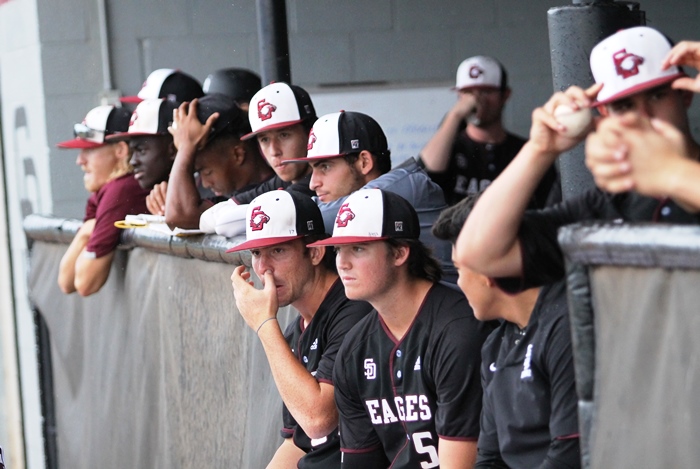 The American Heritage Stallions have been the best team in Palm Beach County for the entire season. On Wednesday afternoon, they showed that they may also be the best teams in South Florida, as the HSBN Palm Beach #1 defeated Broward's #1 Douglas, 4-2, in nine innings.
"We knew this was going to be a good test for us to finish the regular season," said Stallions Manager Carm Mazza. "We expected a good game, and that is what we got. I am glad that our guys found a way to pull it out and cap a great regular season."
That regular season included a record of 23-2, the best in school history, but despite the regular season record, these Stallions know that there are much bigger fish to fry with the playoffs starting next Wednesday.
"We have a goal, and have had a goal all year," said Heritage's Carmine Lane, who picked up the win in relief by throwing three innings of one-hit ball. "We know we have a good team, and we have a lot of confidence that we can win games like this today, and also in the playoffs starting next week."
The Stallions jumped out to an early lead in the third inning when Stan DeMartinis singled to lead off the inning and moved to third on a Bailey Uderitz double. Lane then put Heritage up 2-0 with a single to center.
The game stayed that way until the bottom of the fourth when a fielding error allowed Douglas to tie the game at two.
From there, the two teams were locked in a scoreless battle. The best opportunity for Douglas came in the bottom of the eighth when they put Gary Swanson and Coby Mayo on with nobody out. The runners moved to second and third, and suddenly the Eagles were in business.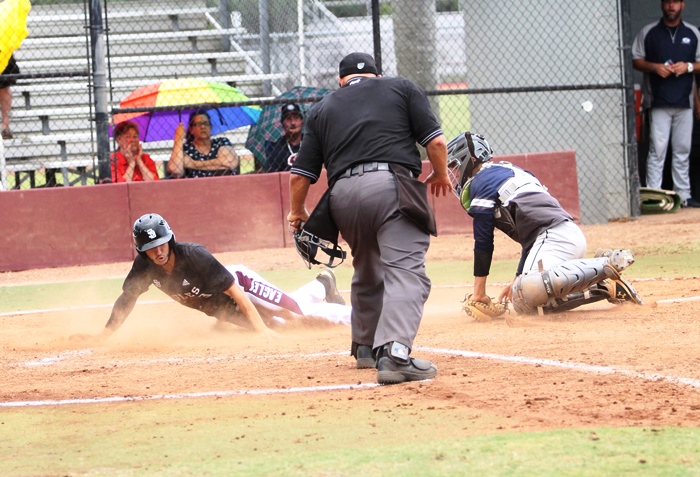 Lane then struck out Gabe Cabrera, and the Stallions walked Hunter Fitz-Gerald intentionally, loading the bases. Douglas, however, could not scratch across the winning run, as Lane struck out John Ledezma and got a ground out to second to end the threat.
"Second and third and nobody out, we have to be able to get that winning run in in that situation," said Douglas Manager Todd Fitz-Gerald. "We just have not been executing the past few games, and until we do, we are going to keep getting beat and having days like this."
In the top of the eighth, it was Heritage's turn to mount a rally. DeMartinis led off with a single, and after a flyout, Lane had a hard hit single off pitcher Louis Esposito's glove. Jacob Lojewski walked, loading the bases.
A passed ball brought in run number three, and a Steven Andrews sacrifice fly game the Stallions an insurance run, and a 4-2 lead.
From there, Lane closed the door in the bottom half of the inning, sending Douglas to their third loss in four games.
"We can't pitch for them. We can't hit for them. We can't run the bases or play defense for them," said Fitz-Gerald on his team. "We are frustrated, but we know that if we clean a few things up, we are more than capable of getting where we want to go when the playoffs start next week."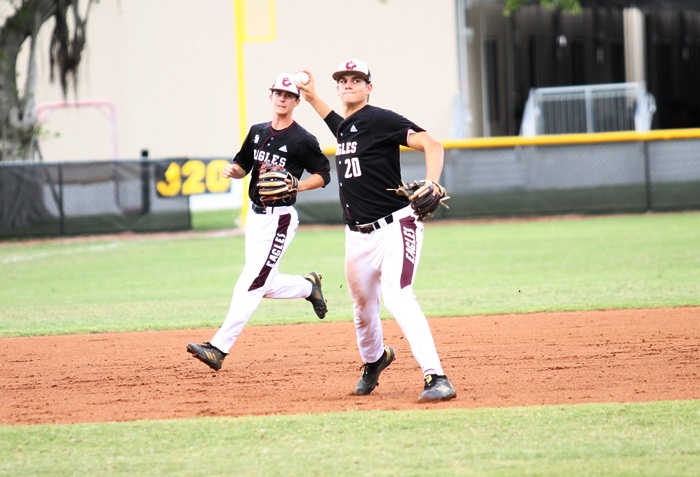 The Eagles and Stallions will both be the top seeds in their district tournaments, and between the two they only have one district loss on the season.
"We know next week everybody starts over with no record," said DeMartinis. "We know we can't take anyone for granted, and we just have to focus on taking one game at a time."
Heritage opens up against St. Andrew's on Wednesday. Douglas will host the winner of Monarch and Deerfield.
"We have a veteran team, and they know what they have to do to win in the playoffs," said Fitz-Gerald. "In a few weeks, we could look back and say these losses were a good thing. It doesn't feel like that now, but we just have to get back to practice and get things cleaned up before next week."