Rose And Donatucci Pitch Northeast Into Regionals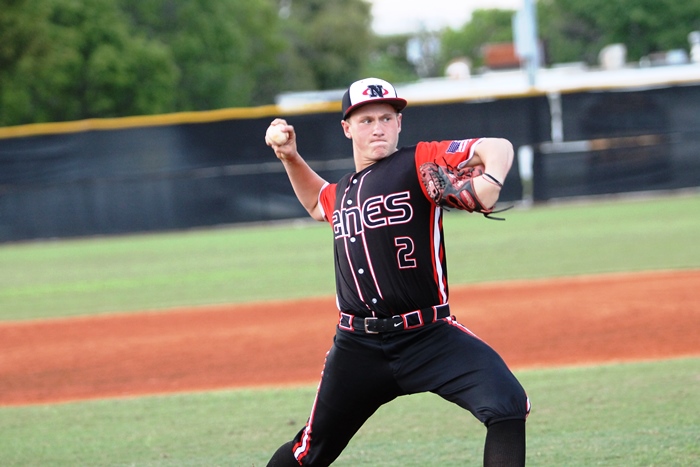 Tuesday was a night that had been in the works for three years at Northeast. When Manager Mike Goulette and his staff took over the Hurricanes program, they were coming off a a four win season. In the two years since, Northeast has steadily improved their win total.
This season, the team finished 13-7, but still they had not been to the regional playoffs under Goulette. Until Tuesday.
Logan Rose and Nick Donatucci combined to throw a four hit shutout, and Robert Zuany drove in the only run of the game on a single in the first inning, as the Hurricanes defeated South Broward 1-0 to advance to the district championship game.
"When we came here, we knew it was going to be a two or three year process," said Goulette. "We had a plan, and to get there with this group of kids is just amazing. It is a great feeling to see all the hard work the coaches and players put in pay off."
On Tuesday, Rose started the game, and was locked in a pitchers duel with Bulldogs ace John Hall. Outside of the first inning run, hall kept the Hurricanes hitters off balance all game long, and he did everything he could to keep his team in the game in his 4.1 innings of work.
"John was great tonight," said South Broward Manager Darin Koch. "He kept us in the ballgame. Unfortunately we couldn't get the big hit when we needed it, and that has been the case all year when Joh has been on the mound."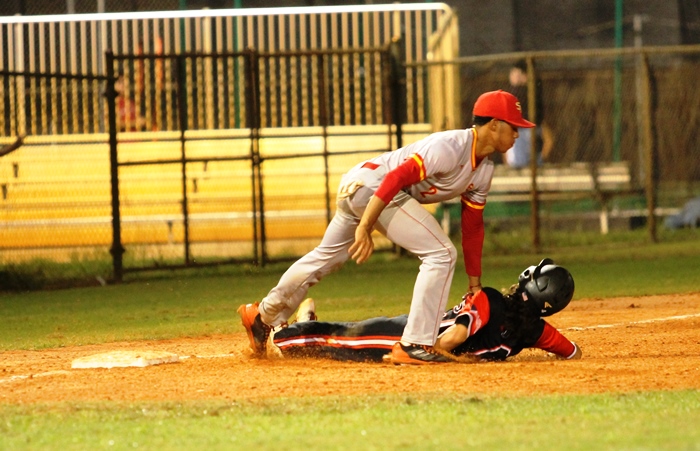 For Northeast, a team loaded with veteran players, it was catcher Tyrone Bell that has been through the worst of times with the Hurricanes. Bell was one of two players that carried over from the last regime, and he knew right away that this coaching staff brought a different attitude.
"I can't even explain what I feel right now," said Bell. "Before these guys got here, we would practice maybe an hour a day and then the coaches would send everyone home. Now, we are out here working for hours at practice, and we take a lot of pride in our facility and program. It's just a great feeling to see how far we have come."
It was the middle of the order that came through for the Hurricanes early. With two outs in the first inning, Donatucci singled, followed by a Ryne Guida single. With runners on first and second, Zuany then singled to left, bringing in what would become the only run of the game.
From there, it was on Rose, who mixed curve balls and fastballs throughout the game, keeping the Bulldogs hitters from mounting any real threats. The two times Rose got into jams, he was able to work out of them.
"I knew the key to my game was to throw strikes," said Rose. "The only thing that has been stopping me has been my walks this year, so tonight I was really focused on getting the ball over the plate. Every pitch I was focused in, and its is a great feeling to know we got the job done and are going to regionals."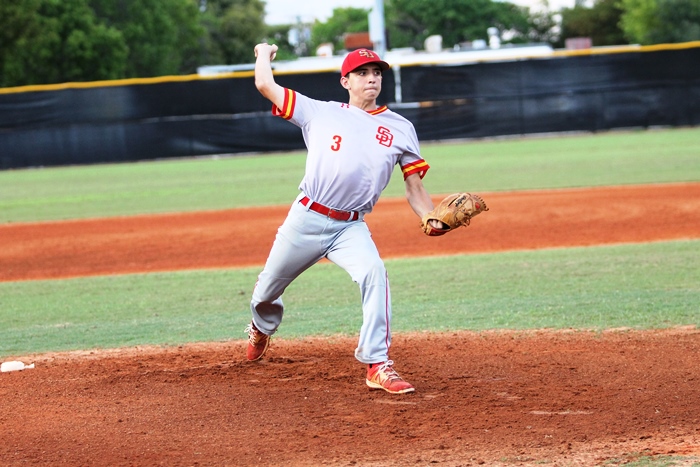 Of course, there is the small matter of a district championship game Wednesday night against top-seed Pembroke Pines Charter. The winner will get a regional home game next week, while the loser will have to travel to Miami to take on Miami's Belen Jesuit or the winner of Doral and Miami Sunset.
"The win today was great, but we still know we have a district title game to play tomorrow, and we want to position ourselves next week to have a home game. So we will come out ready to play and see what happens tomorrow."
For South Broward, a season that started with a coaching change in the fall, ended frustratingly, knowing they had their chances Tuesday night. Despite the loss, Koch kept things in perspective when addressing his seniors and team after the game.
"I just told them that when they come back for their ten year reunion, they will remember the loss, but it won't sting like it does tonight. What they will be talking about at that reunion will be the brotherhood that they formed during their high school baseball years."