District 8A-12 Preview: Fierce Battles Loom Large
The competition in District 8A-12 should be fierce this year with nearly all of the teams able to hold their own.
Defending champion Flanagan will need to fight to win it again as all of the schools return a good core of players, and pitching should be a common team strength among them.
West Broward will be looking to not only make it to the regional finals as it did last year, but go at least one step farther.
Here is a preview of what to expect from the district competitors this season.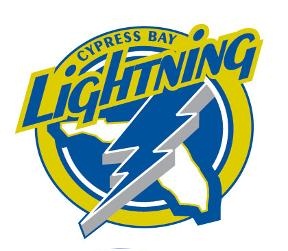 CYPRESS BAY LIGHTING
2012 Record: 9-11
Head Coach: Mike White
Key Returners: Jeremy Tache (Sr. RHP/IF), Ji Woo (Sr. RHP/OF), Christian Pena (Sr. C), Josh Serota (Sr. 1B), Danny Cepeda (Jr. SS/RHP), Thomas Quintero (Jr. 1B/LHP)
Newcomers to Watch: Justen Moronta (Jr.), Ben Fits (Jr.), Junior Bahder (Sr.)
Team Strengths: Pitching, with the return of Tache, Quintero and Woo, and the additions of Fits and Bahder.
Team Weaknesses: Hitting early in the season, will get better as the season goes on.
Something people not around your program need to know about your team:
"The team will be playing with a heavy heart as Coach White's wife is fighting for her life against colon cancer. He has taken some time away to be with his wife. The teams are in great hands with the four assistant coaches."
Jeremy Tache knows the Cypress Bay baseball team has seen better days. The Lightning pitcher knows the team won a state title in 2004 and was good from the day the school opened two years earlier, going to the regional semifinals in its inaugural season.
Since those early years of the program, success has been on and off. After two consecutive seasons hovering around the .500 mark, Tache and the rest of the Lightning are working to make sure 2013 isn't as lackluster and are hoping to return to the regionals for the first time since 2009.
The Lightning, which was 9-11 last year and 11-10 the previous season, first knows it has to better its 2012 district mark of 4-6. Miramar was the only District 8A-12 team Cypress Bay didn't have a problem with last year, beating them by a combined score of 17-0 over two games.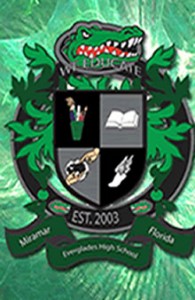 EVERGLADES GATORS
2012 Record: 8-9
Head Coach: Oddibe McDowell
Key Returners: Adam Murray (Sr. LHP), Andrew Hernandez (Sr. SS), Anthony Dos Santos (Sr. 1B), Elias Macias (Sr. OF)
Newcomers to Watch: Edwin Bonilla (RHP), Brandon Escalante (OF), Giovanni Colon (OF)
Team Strengths: Pitching and defense
Team Weaknesses: Power hitting, team speed
Something people not around your program need to know about your team:
"Last season was the first time in school history the team made the district playoffs."
After getting a taste of what it's like to compete in the district playoffs for the first time in school history, Everglades players were left hungry and craving more.
Everglades punched their district ticket by beating Western and Cypress Bay down the stretch. In the district semifinal, the Gators had Flanagan on the ropes into the third inning before the Falcons blew it open in typical Flanagan style.
Adam Murray was on the mound for the Gators in that semifinal. Flanagan was his old team and he wanted the win bad. Unfortunately, things didn't go his way.
"We just have to work off of what we did last year," Murray said. "Last year, in the district playoffs, we had Flanagan down 3-2 and then I pulled my groin in the game."

FLANAGAN FALCONS
2012 Record: 18-5
Head Coach: Ray Evans
Key Returners: Andres Visbal (Sr. IF), Gentry Fortuno (So. RHP), Daniel Oliveri (Jr. OF/RHP), Ryan Dodge (Jr. 1B), AJ Munoz (Sr. IF), Oscar Rodriguez (Jr. OF)
Newcomers to Watch: Alex Sarmiento, Miguel Presno, Andres Rios, Brandon Melendez, Chris Rodriguez, Kharlin Sued, David Sarmiento, Eric Rivera
Team Strengths: Hopefully should be pitching and defense
Team Weaknesses: Experience at the varsity level, hitting not proven at this level either
Something people not around your program need to know about your team:
"We have a blue collar-type work ethic. We ask our kids to be a great person, to excel at academics and strive to be a better ball player every day. We also work with the Miracle Field in the fall and are very close to some of the players that attend our school."
Before the 2012 season began, there were whispers around Broward County as to how the Flanagan baseball program was no longer dominant, and that the program had slipped from the ranks of the elite. Those whispers grew louder last fall after the Falcons were bounced in the first round of the BHSB Fall Classic tournament.
So how did the team respond to the doubts from the outside? The same way Flanagan has responded to all doubters since manager Ray Evans took over the program, by turning it on the spring, going 18-5 (10-0 in district play) and winning the District 8A-12 championship.
That team was led by seniors Jose Mesa Jr., Rick Sanchez and Andres Sanchez. All three players have moved on, leaving the doubters again to begin the whispers this fall.
"We know people think we're down because of the way our season ended last year," said senior captain Andres Visbal. "But losing one game at the end did not define us. We're still the team to beat, and until someone takes the district title from us, we're going to continue playing with the confidence that we're the best."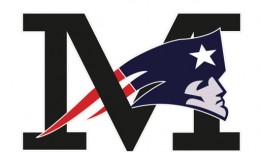 MIRAMAR PATRIOTS
2012 Record: 5-16
Head Coach: Mario Rodriguez
Key Returners: Edward Sanchez (Jr. 3B), Adrian Martinez (Jr. P/1B), Michael Rodriguez (So. P/IF), Alex Rodriguez (So. SS), Elin Cancel (So. 2B), Carlos Nin (Sr. SP), Edward Fully (Sr. OF), Marcus Oval (Sr. OF)
Newcomers to Watch: Ricardo Amaya (Fr. OF), Julio Gonzalez (Fr. P)
Team Strengths: Defense
Team Weaknesses: Hitting and pitching


WEST BROWARD BOBCATS
2012 Record: 20-5
Head Coach: Sergio Ambros
Key Returners: Matt Hardy (Sr. RHP), Danny Pardo (Sr. OF), Mark Mendez (Sr. RHP), Luigi Perez (Sr. SS), Xavier Beltran (Sr. OF/IF), Ben Feinman (Sr. RHP), Cody Newell (Sr. 1B), Chris Lopez (Sr. OF)
Newcomers to Watch: Christian Khawly (Jr. OF), Danny Vasquez (Sr. C), Codey Williams (Jr. C), Anthony Molina (Fr. RHP), Michael Schappell (So. RHP), Chayce Hay-Eldon (So. IF), Evan Stocker (Jr. IF)
Team Strengths: Outfield speed and senior leadership
Team Weaknesses: Lack of experience, overall depth
Our season will be a success if….
"…we can repeat last year's success and advance to state."
Talk to just a few players on the West Broward team and you'll get a sense of the wave of confidence spilling across the program following the most successful season in the program's short history.
Losing 10 seniors, including some of the programs top pitchers, is being viewed as but a bump in the road for a team in which experience will help pave the way for more greatness.
"The good thing about having success is we had enough guys where last year we had 10 juniors as well, so now we have 10 seniors that were juniors last year and got experience and a couple of them were junior pitchers in Matt Hardy and Mark Mendez that pitched quite a bit for us last year, so they got the experience to hopefully lead the staff towards the beginning of the year and hopefully the whole year," Bobcats mananger Sergio Ambros said.
Cody Newell hit .344 for the Bobcats last year. The Bobcats will have to make do this year without its top pitchers from last year: Tyler Draughon (7-2, 46 strikeouts, 2.30 ERA, 42.2 innings), Alex Zapata (5-0, 31 strikeouts, 2.00 ERA, 42 innings) and Austin Gray (3-2, 28 strikeouts, 3.27 ERA, 25.2 innings).

WESTERN WILDCATS
2012 Record: 9-11
Head Coach: Paul Barnes
Key Returners: Tyler Fichter (Sr. CF/P), Mac Hessney (Sr. 2B/SS), Ryan Gabriel (Sr. C/3B), Sean Horner (Sr. OF/RHP), Austin Read (Sr. RHP), Carlos Rodriguez (Jr. 1B).
Newcomers to Watch: Alex Villanueva, Alex Balter, Enzo Clemente
Team Strengths:
Team Weaknesses:
Something people not around your program need to know about your team:
"Four college commitments (so far):Max Balter (UT Martin), Mac Hessney (Palm Beach Atlantic), Tyler Fichter (Broward College), Ryan Gabriel (Southern Virginia University)"
After a lackluster sub-.500 2012 season, the Western Wildcats are determined not to let their season slip away again and are ready to pounce.
A senior-stacked 2013 team is expected to be solid in the key areas with Sean Horner and Austin Read set to be the top pitchers.
"We had deep pitching staff last year," second-year manager Paul Barnes said. "I don't know if we're as deep this year, but we have a better top half of the rotation. We'll have fewer people this year, but enough that I think it'll work for us."
Behind Horner and Read will be Tyler Fichter, Max Balter, Trent Massaro (younger brother of former Nova ace Troy Massaro) and lefty Tyler Van Nostrand.
Horner threw 20.2 innings last year, striking out 14 and posting a 2.37 ERA while going 3-0. Read threw 19.1 innings with 13 strikeouts. He didn't win a game last year but is determined to do better this year.
"I have to step up," Read said. "Last year, I was 0-4 and just didn't pitch right. This year, I'm working on my mechanics more and hitting the gym, just trying to get bigger for the season."