District Playoff Recaps For Broward County For Tuesday, April 23rd
District 8A-11


Taravella 3, South Plantation 1 –
Matt Majewski allowed one earned run in his six innings on the mound to propel the Trojans (10-11) into a semifinal matchup tonight against top-seeded Douglas (16-4).
Piper upset Coral Springs 3-1 in the other 8A-11 quarterfinal. The Bengals (7-14) will face second-seeded Coral Glades at 5 p.m. today.
District 7A-16


Cooper City 12, McArthur 7 –
Juan Teixera went 4-for-4 with a double, walk, three runs and an RBI to pace the Cowboys (9-11), who advance to play top-seeded St. Thomas in a semifinal at 7 tonight. Evan Santiago went 3-for-4 with a double, home run and three RBIs.
District 7A-15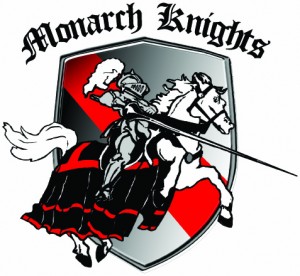 Monarch 10, Coconut Creek 0 –
Troy Brannen drove in the winning runs, and Gino Poliandro went 2-for-2 with five RBIs, including a two-run home run, to power the Knights (11-7) into Thursday's championship against Northeast. Rafael Tardi wen 1-for-2 with a walk and two runs.
Northeast advanced to the championship after Boyd Anderson forfeited.
District 6A-15


Fort Lauderdale 10, Stranahan 0 –
Matt Gibson belted a two-run home run, and Alex Honner hit a two-run single to help the Flying L's (13-7) get past the Mighty Dragons (7-12) in a quarterfinal. Fort Lauderdale advances to play top-seeded Archbishop McCarthy at 7 tonight. Chase Navarro earned the win for Fort Lauderdale.
District 3A-14


Westminster Academy 2, Sagemont 0 –
Blake Kidwell fired a no-hitter with four strikeouts and one walk to power the Lions (10-13-1) into a semifinal against number one seed Coral Springs Christian at 7 tonight. Daniel Donofrio with 2-for-3 with three RBIs, and Zach Warienus went 1-for-2 with a walk.