8A-12 Combines Many New District Opponents
The new group that makes up 8A-12 brings interesting new rivalries to a field of teams all capable of competing in this group that includes Cooper City, Cypress Bay, Piper, South Plantation and Western.
Each team is facing clubs they have not traditionally competed against for a district crown in the past. In some cases the teams have always had friendly play, and now those games will simply increase in their intensity.
"Western is our big rival," said Cooper City catcher Brett Marks. "We played them last year and lost in extra innings, so it is going to be an interesting and a tough battle with them. There will be a lot of talking back and forth across town, and it should be fun."
The Cowboys are a worthy competitor in this district, and none of the other clubs are taking any chances to overlook them despite their youth.
"We are young, but we are going to compete in this district," agreed Cowboys manager Wayne Stofsky. "This game is 70% mental and we are just focusing on 'how to win' awareness."
Cypress Bay is another club that has gotten a lot of recognition from its peers. Lightning Manager Mike White admits it's a little bit different this year, but they are set for a new challenge. Although the team is disappointed that they no longer play in the same district as their two biggest rivals, Flanagan and West Broward, they are excited to face the new teams they will see in this district.
"These are teams we are familiar with, and they are tough competitors," said White. "We split with Western the last few years and we always have great games with them. Coach Gomez at South Plantation is one of my best friends and we talk everyday, and Wayne Stofsky at Cooper City is someone I have become good friends with. All these teams are formidable challenges and they will be good friendly rivalries. For us it will all come down to pitching, which is the most important part of baseball at any level."
Western is a team that has always battled to get in while playing a tough district that typically included Flanagan and West Broward. Now they are fighting for the chance to face those teams in regional play, as they make a push for playoff spot this year.
"We've missed districts altogether the last few years," said Wildcats Manager Paul Barnes. "So even though we no longer have Flanagan and West Broward in our district; that is not why we didn't get in. We still have to handle our business."
Cooper City



2013 Record: 9-12
Manager: Wayne Stofsky
Coaching Staff: Willie Morales, Victor Rodriguez
Key Returners: Joey Cutrone, Johnny Haney, Chris Diaz, Hunter Kelly, Nicholas Saltare, Quest Hopler
Newcomers to watch: Cole Kantor, Brett Marks, Israel Cordero, Steve Dipuglia, David Pole, Angel Almonte
Team strengths: Catching & Speed
Wayne Stofsky knows that there is a lot more that goes into building a successful baseball program than just hitting, throwing and catching.
The Cowboys second-year manager is happy and excited heading into the spring knowing that his young team is beginning to buy into the team's design. Stofsky is at the end of his first full year with his guys now, after getting a late start when he was hired just before the start of the 2013 season. With the exception of the departed seniors, he has had enough time to learn his squad since then…[Read More]
Cypress Bay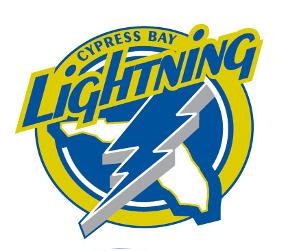 2013 Record: 14-7
Manager: Mike White
Coaching Staff: Mike Maloney, Paul Liotta, Ozzie Durand, Howard Steirn
Key Returners: Ben Fits, Danny Cepeda, Tommy Quintero, Diego Machada, Josh Ulino, Devin Ramirez, Juan De La Espriella, Bryan Hernandez, Alex Valladares, Raul Quintero, Alex Rodriguez, Joey Rodriguez, Justin Moronto
Newcomers to watch: Jose Natera, Brandon Escalante, Enzo Clemente
Team strengths: Defense & Experience
In high school baseball, it typically comes down to pitching. Although Cypress Bay has a lot of pitching talent on its roster this season, it is primarily a group of unproven players that will take the mound for the team this season. As Manager Mike White puts it, his hurlers are "scary good", a statement that can carry more than one meaning.
The team's pitchers are very capable, confident and eager to get the ball. Yet at the same time the majority of them are new to varsity baseball, and as a result of that they bring a lot of uncertainty to the staff….[Read More]
Piper



2013 Record: 7-15
Manager: Don Collins
Coaching Staff: Thomas Marante (Pitching Coach), Mark Lindsay (Assistant Coach), Michael Cuminale (JV Head Coach); Austin Newland (JV Pitching Coach)
Key Returners: Daniel Pertwee, Eric Rath, Chase Perry, Perry Woodard, Chris Nunez, Rick Reinhard, Greg Schneider, Mike Cuminale
Newcomers to watch: Eduardo Delgado
Team strengths: Pitching
The Piper Bengals are going to surprise teams this season. This young and hungry group embodies the team concept reminiscent of any successful ballclub at any level of the game. The players are young, inexperienced and unproven, but as a unit they are a capable bunch who love to play the game and are eager to bring success to their program.
Manager Don Collins is excited with the personnel he has to work with in the second season of his second stint at the helm of this program…[Read More]
South Plantation



2013 Record: 8-9-1
Manager: Kendrick Gomez
Coaching Staff: Ryan Gomez, Peter Cacciatore, Santiago Fernandez
Key Returners: Ryan Terrell, Mike Mele, Andy Sanchez, Josh Matos, Jose Fernandez, Kyle Hesse, Steve Seager
Newcomers to watch: Tyler Hudson
Team strengths: Pitching
Kyle Hesse is the type of guy who will inspire anyone.
The South Plantation senior has overcome tons of adversity just to work his way back onto the field. He is a model for hard work, perseverance and a positive attitude. It is a love for baseball that has kept Hesse going despite a bevy of obstacles that have tried to derail his baseball ..[Read More]
Western



2013 Record: 10-10
Manager: Paul Barnes
Coaching Staff: Al Schach, Dave Flores, Steve Triana, Keith Williams, John Brown, Lenny Schettino
Key Returners: Anthony Difabio, Alex Ataza, Amiel Abreu, Ellison Garcia, Carlos Rodriguez, Anthony Gutierrez, Trent Massaro
Newcomers to watch: Jordan Spano, Anthony Urso, Brannigan Hart, Zach Urso
Team strengths: Pitching
The Western Wildcats have a lot to prove.
The way the team battled through adversity last year exhibited the type of pride and character that is inspiring. The Wildcats fought through a rash of freak injuries to most of its seniors, and also a few bad bounces, to make a late season rally in 2013. Unfortunately they came up just short, missing out on the district playoffs after coming on the wrong end of a 1-0 decision in their final district contest…[Read More]