A Baseball Life: Dr. Gary Bofshever Gives Back in 2014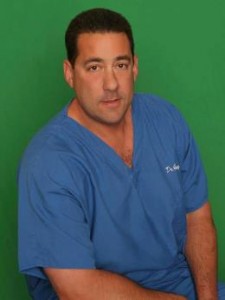 Dr. Gary Bofshever was not always known by that title. Back before he grew his chiropractor business into one of the most successful in South Florida, he was just a high school baseball player with dreams of playing in the big leagues.
When injuries derailed Bofshever's dream, he changed courses and went on a mission to help young players never feel the pain he felt when having to give the game he loved up due to injury.
The result has been a highly successful business, but the love of the game never disappeared. This year, Dr. Bofshever has again generously sponsored the Player Profiles for every player in Broward County.
The High School Baseball Network has worked tirelessly to bring increased exposure to players in Broward County. Entering its fourth season, BrowardHighSchoolBaseball.com has become the model high school baseball website in the nation, and hundreds of scouts across the U.S. log in to HSBN on a daily basis searching for South Florida talent.
Thanks to Dr. Bofshever, every player in the county can now have their own free profile, with important information such as GPAs, SAT and ACT scores, 60 times, coaches and player contact information, and all other relevant scouting benchmarks. Last year, through the partnership with Dr. Bofshever and Perfect Recruits, HSBN helped over 60 players get college scholarships.
Dr. Bofshever sat down with The High School Baseball Network's Anthony Uttariello to give insight as to why he has come full circle, and is now giving back to the baseball community.
Anthony: So, first off, give us a little background about how you started Bofshever Chiropractic.
Dr. Bofshever: Alright. What happened to me was, after graduating Coral Springs High School, I went to play at Broward Community College. That was the dream back in the early '80s. Go play junior college, try to get drafted.
Well, soon after, I hurt myself. I hurt my arm and my lower back, and I went to a chiropractor and it helped big time. And I just fell in love with the whole aspect of chiropractic. After healing, I played two years at Broward, and I went to the University of Florida on scholarship. I played there for a couple years. I was still dealing with the injury, so I never got to play a lot, but had a great experience. Baseball continued to be my whole life. Since I was a little kid, all I loved was baseball. Baseball, baseball, and more baseball, that was it.
My dreams of being in the big leagues didn't happen, but I got the greatest college experience at the University of Florida. Then I went on to chiropractic school and I still worked at a baseball place up in Atlanta while I went to chiropractor school, giving lessons. You know, when it's in your blood, it's in your blood.
When I graduated in 1990, I went right over to Coral Springs High School, met with Jim Caldwell, who was the athletic director over there back then, and he made me the doctor for Coral Springs High School. And, I just kept staying involved with baseball and all my working relationships with guys I played baseball with.
Everything was about baseball still, and then it became every sport in the high school community. Eventually it became more and more the school asking me to help with their athletes and I just really took an interest in the bio mechanics of throwing, and that's all I wanted my chiropractic practice to be about. Just about baseball injuries.
I helped with the Coral Springs High School baseball team for a while. Then I helped with the Douglas baseball team for a while. Before you knew it, I was running all over Broward County every time a pitcher or somebody had a bad shoulder or elbow to see if I could help it before it needed surgery. And then I started giving lessons. So I was treating 300 people a week and giving lessons, not charging for the lessons just doing it because I loved the game.
I kept growing my business and staying close to the game, and as soon as the opportunity came to help and work with your company, I jumped all over it. You know, I wish I was still playing. Staying around the game all these years has been a dream come true.
Anthony: And with these player profiles, obviously you're going to get business out of it, but from your aspect, it seems like you understand the concept of what it's going to do for the kids and how it's gonna help from that end. So how much did that weigh into your decision to get involved?
Dr. Bofshever: The involvement in my whole career is not about getting business. The involvement is about making relationships and forging those relationships. I believe in karma, and if you give back, you get back. Whether it's in money or friendships it's all positive for your life.
We know the competitive nature for colleges and getting drafted is unbelievable. There's so many athletes in South Florida, any little edge can help. You don't know if the cousin of a brother whose friend is scouting a kid down in Weston or in Parkland or Coral Springs is the one guy who's gonna go, "Wow, I need that kid on my college team." Or, "I'll draft that guy." So you never know. The more exposure these kids have the better opportunity it is for them. It's not just the top kid in each area that makes it. Most of the time it's not. Most of the time it's, "Wow! Who even knew that kid was there?" Next thing you know, somebody sees him, and he's on the radar and then boom! You know, anything to help anybody is what we do here.
Anthony: And outside of the business you stayed involved with baseball. I've seen you out at the field. You go out and watch games. Obviously your friend's that you played with have kids now. So the game itself is just as important to you, and how much excitement does that give you that you stay around the game, not only from a business end, but that you're still following high school baseball 20 or 30 years later.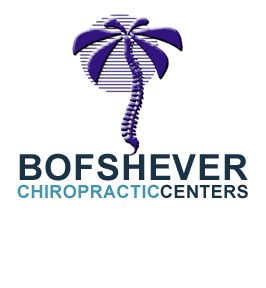 Dr. Bofshever: It's crazy. As you're getting older and older and your body starts to wear down, you know, your brain stays working, and the things that really made you happy in life…for me putting on a glove and cap and going out an throwing. You know I throw with my kids a little bit even though none of them are playing high school baseball. I'm thinking about playing in the men's league now. I go watch these kids and I try not to do it for business. I just go out there, I kind of hide, just to watch. It gives you chills watching the game. It brings you back to a simpler, happier part of your life, where like you didn't have the stresses of the world. Your biggest issue is like, am I throwing a curve ball or slider? You know, so it's, I wish I could do it over again, but there's no rewinds in life. So you just try to and capture a little bit of that, like Bruce Springsteen said, you try and catch a little bit of those glory years, man.
Anthony: You've done a lot of partnerships over the years. Obviously you are now in your second year with us, but tell me some of the other companies you've worked with through the years.
Dr. Bofshever: I've been very involved with the different high schools, helping fund raise for them, helping Douglas get their stadium, helping Coral Springs High School get clay for their field, or new signs for Coral Glades. Anything we could do to help those baseball communities.
Anthony: And also we talked about your partnership now with the Dolphins.
Dr. Bofshever: Yeah, I was lucky enough to partner with the Dolphins through my son's quarterback coach, John Congemi, who I've known since our baseball days back in the early '80s and is very involved with the Dolphins. I got involved being a business partner with the Dolphins and I'm getting more and more involved with them. I'm still very small compared to corporate people out there but I'm meeting some great people.
Anthony: Coming back to baseball again, high school, how much from when you played to now has changed in the high schools, and if anything, what would you like to see changed in high schools for baseball?
Dr. Bofshever: Well the one thing is the lack of funds to help the freshman and JV teams. I mean it's really hard. You've got these Varsity teams that mean everything, but the skills involved is learned at the JV level. I think there's been a focus away from safe fundamentals and so much towards winning at any cost that a lot of the younger kids don't have the sound fundamentals we had when we were younger.
I think we need more money from the county to have some freshman teams and JV teams. Not every starter in ninth grade is going to make it as a starter on Varsity. Some of those kids that get cut end up being eventual varsity stars. Back when I played I threw 87, 88, that was pretty fast, you know 91 was topping out. Now these kids could just rip 94 mile per hour fast balls, I wouldn't stand a chance today.
Anthony: What do think you can bring? You're obviously out there in the community now being on our homepage and some of the stuff we're doing. What would you say your biggest contribution could be with the players that possibly are going to come see you, you know, through this partnership.
Dr. Bofshever: We know now that the competition is so fierce that the drills the kids are doing have to be done so often. Kids are doing so many hitting drills now that their backs, their spines are getting misaligned. We know that the kids that are under chiropractic care have less injuries and have a quicker recuperation of injuries.
They're hitting with so much power and torque that they're getting back injuries and sometimes they don't get them until they're in 11th grade and that's the critical high school year. Science also tells us that continued chiropractic care prevents injuries and helps restore the body quicker if you do have an injury. So, a long width of high-level training needs better recuperation, chiropractic massage.
Anthony: Well on behalf of all the players in Broward County, thank you.
Dr. Bofshever: Anything I can do to help.
Players wishing to sign up for their free player profile can do so here.
To contact Dr. Bofshever, call 954-344-4343.