District 7A-14 Made Up Entirely Of Public Schools
Fort Lauderdale is in a district with only public schools for the first time under Manager Terry Portice. Unlike years past where teams like Cardinal Gibbons, St. Thomas Aquinas and Archbishop McCarthy have loaded rosters and held them at bay, the Flying L's know this year is a level playing field.
Both Monarch and Northeast present formidable foes in that quest for the Flying L's third district title in program history. The Hurricanes are the defending district champions and are headlined by standout senior pitcher Ralph Morel, while the Knights are another program chomping at the bit to grab the district title this season. Monarch has a roster of hungry veterans and a deep pitching rotation capable of causing problems for any offense.
The biggest commonality between these clubs is that they are all blue-collar type of teams, who play fundamental baseball and conduct themselves with class and dignity. There is mutual respect among them and they genuinely enjoy competing against one another.
"That's what we try to do here is to play with young men who have character and who play the game with character, and who have great respect for then game," said Portice. "That includes respecting the teams you play. Win, lose or draw, when you come of the field you come with your head up knowing you've done the right thing the right way. As I've said for a long time, I'd much rather be respected than liked."
Ely



2013 Record: 1-9
Manager: Marco Santiago
Outlook: The Tigers have struggled in recent years to field a competitive program. With a field of teams that have all gotten stronger, it could be an uphill battle for a young and inexperienced group this season.
Fort Lauderdale



2013 Record: 13-8
Manager: Terry Portice
Coaching Staff: Dale Geisler, Bill Prescott, Tyrone Curry
Key Returners: Matt Freeman, Lucas Berken, Cory Stern, Justin Fucci
Newcomers to watch: Daniel Silva, Hassan Westbrook
Team strengths: Pitching and Defense
It's a new era for the Flying L's. With a move up to Class 7A and a lineup that returns very little varsity experience, the timing has aligned to create a fresh new chapter in the history of one of Broward County's oldest programs. Although so much has changed from just one season ago, it serves as a positive breathe of fresh air that has excited the Fort Lauderdale baseball program…[Read More]
Monarch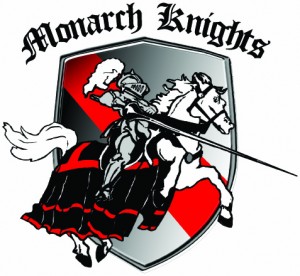 2013 Record: 11-9
Manager: Joe Franco
Coaching Staff: Mike Collins, Jeff Bernstein, Randy Withers, Bobby Sauza, T. Wine
Key Returners: Andrew Rohloff, Nick Alonzo, Brennan Bosworth, Nick Ritornato, Joey Hennessey, Joey Gerber, Matt Rumpf
Newcomers to watch: Eddie Mercado
Team strengths: Pitching Depth
Most teams would be concerned about heading into the season without a distinguished number one pitcher. In the case of the Monarch Knights, this is one of their strengths.
The team returns a trio of top-line hurlers in seniors Nick Alonzo, Brennan Bosworth and Andrew Rohloff. With such an alignment in their favor, the team heads towards the season without designating which of these three will lead the way…[Read More]
Northeast



2013 Record: 12-10
Manager: Kevin Carney
Coaching Staff: Drew Phillips, Rick Wolfer, Larry Price, Donnie Mott, Pat O'Connor, Kenny Ledo
Key Returners: Ralph Morel, Isaiah Blackwell, John Jarbot, Carlos Perez
Newcomers to watch: Tyler Slanker, Angel Ramos
Team strengths: Pitching
The honeymoon is over.
Northeast is coming off a season in which the Hurricanes won their first district title in over a decade. Yet as the 2014 season approaches, the buzz created from that achievement has all but worn off now…[Read More]