Sunday Morning Chat: KC Royals 1st Baseman Eric Hosmer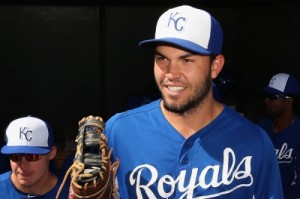 Sunday morning chat is back in 2014, and HSBN has a treat in week one! Kansas City Royals first baseman Eric Hosmer is quickly becoming one of the best players in the game over the past couple of years.
Before he was a Major League star, Hosmer played his high school ball locally at American Heritage-Plantation. Hosmer remains the highest draft pick ever out of South Florida.
With Spring Training on the horizon, Eric spent some time with me, to talk about life in the big leagues, his teammates, and his high school days. Enjoy!
Anthony: We have done our best here at High School Baseball Network to promote baseball down here in South Florida, but really, you were a pioneer for all players, when you were drafted third overall in 2008. Take me back to the preparation for draft day.
Eric: Draft day is a crazy experience, every team in the league has been scouting you for many years, so to finally see which team selects you makes it an exciting day.
Anthony: How much do you think about the fact that because of how high you were drafted, you opened a lot of scouts' eyes to the talent down here in South Florida?
Eric: South Florida has always had plenty of talent. I believe our 2008 Heritage team is what made American Heritage a powerhouse.
Anthony: Tell me about the adjustment from high school into your first year of pro ball.
Eric: Huge adjustments! Playing everyday. Facing top competition everyday. The weather. Physically, you're going to become better because of all the repetition, but those who are mentally the strongest and can handle failure the best will have the best outcome.
Anthony: Your first few years, you were able to come home in the off-season and walk around without being recognized. This year was different. What kind of adjustments have you had to make now that you have become a household name and face to baseball fans around the country?
Eric: Not really any adjustments, because when I'm back home i still surround myself with the same people that I have been around since I was little. So to them, I'm still just me.
Anthony: Take our players through a normal day of work for you during the season.
Eric: For a 7:10pm game:
1pm : Show up to the field and eat something.
2pm : Treatment or get stretched out.
3pm : Cage work with the hitting coach.
4:30 : Stretch for batting practice.
5:30 : Done with BP. Eat and relax til about 6pm.
6:15 : Get stretched out.
6:30 : Last minute work with hitting coach.
7:00 : Playing catch and getting legs loose.
7:10 : Game time
Anthony: Coach Fitz-Gerald was your coach at American Heritage, and now he is over at Douglas, where your dad coached with him for a couple years. Do you keep in touch with Coach Fitz and your teammates from your state championship team?
Eric: Yes I still keep in touch with Fitz and my teammates from the team. A lot of those guys I'm still best friends with to this day. It's pretty special anytime your graduating class wins a state/national championship, especially when it's the first in school history.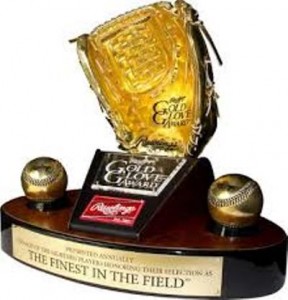 Anthony: A lot of kids think that baseball players only work for eight months a year. But tell these players a little bit about the time you've had to put in during the off-season, and what type of discipline it takes to stay in shape when you are not around the Royals organization all Winter.
Eric: Well, there's a group of us back home that hire a strength coach (Scott Foresman) in the off-season. He really does a great job getting our body in shape for a 162 game season. It's not all about lifting heavy weights, it's about being stronger in the areas you need to be. Also, it's important to be flexible in a lot of areas in order to keep you on the field throughout the long year.
Anthony: What would you say to young players who want to follow in your footsteps and live out their dream of playing professional baseball? In other words, what is the best piece of advice you would give young players today?
Eric: To have fun playing the game and to be the best possible teammate you can be. EVERYDAY, not just the 4-for-4 days, but be the same good teammate when you're 0-for-4.
Anthony: You were always known for your bat, but this year you won your first Gold Glove at first base. Did you expect you would win that award, and how much pride do you take in being a complete player, both offensively and defensively?
Eric: It was a huge honor for me and my family. My agent Scott Boras told me when I first signed out of high school to never push my defense to the side. He said I was a complete player and need to treat my daily routine like a complete player. So that means preparing, and working on defense, should get just as much preparation as offense.
Anthony: Even with as high as you were drafted, you experienced some rough patches the past few seasons. Last year, you started slow, and critics started to doubt that you would ever become that superstar player, but then you turned it around and had one of the best second halves of anybody in the league. How did you mentally get through the tough times?
Eric: By having the greatest teammates I could possibly ask for. Our goal each and every day was to win a baseball game for the Kansas City Royals, not get two hits or hit a homer. It was do whatever the team needs me to do, and when your whole team is doing that, you look up and your numbers are right where they need to be at the end of the season.
Anthony: Was there ever a point where you doubted yourself during that period?
Eric: Absolutely not. The way I work in the off-season, and the way I prepare for a game every day, I have the confidence to know that it was just a matter of time before I got hot.
Anthony: So now you are gearing up for the new season. I've had you on my fantasy baseball team for the past few years. Give me and other fantasy junkies a reason why they should move you up on our draft boards, or draft you high this season?
Eric: Ha ha! I can get you some extra stolen bases in the 1B category!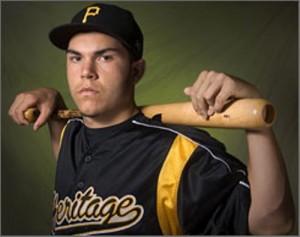 Anthony: (Chuckling) Exactly what I was thinking! Moving on…Having traveled around the country and seen different parks. Tell me your favorite city to visit, and your favorite ballpark to hit in.
Eric: Favorite city to visit is Chicago during the summer. Favorite place to hit is Fenway Park. I've always saw the ball really well there, and I like to go oppo with the Green Monster.
Anthony: Who is your closest teammate on the Royals, and why?
Eric: I have a bunch of close teammates. Jarrod Dyson, Salvador Perez, Mike Moustakas. We've all played every level of the minor leagues together.
Anthony: OK, last question. Your Royals team is loaded with young talent, and you guys have been growing together for several years. This year, you guys are expected to compete for a division title. What has to go right for you guys to be playing in October?
Eric: Well, every year the expectation is to win. As a team we just have to stay healthy and be consistent everyday. A 162 game season is tough. It's tough to be consistent every day. It takes a lot of leadership to make sure you and your team are ready to compete and have fun doing it every day.
Anthony: OK Eric, thanks for your time. It is greatly appreciated by the baseball community down here in South Florida, and we all wish you luck in the 2014 season.
Eric: Thank you.