8A-13 District Tournament Preview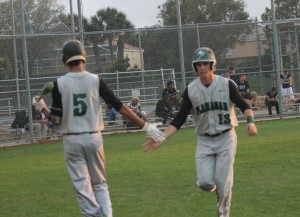 Host: Flanagan
Schedule:
Tuesday, April 21st
4:00 PM (3) Miramar vs. (2) West Broward
7:00 PM (4) Everglades vs. (1) Flanagan
Championship
Thursday, April 23rd
6:30 PM: Semifinal winners
Full stats for 8A-13 can be found on the
8A-13 Stats Page!
Overview – Flanagan has been in control of this district since it was formed before last season, and has yet to lose a district contest during that time. Although the club replaced most of its roster this season, it has returned as competitive and dangerous as ever. Now the Falcons look to continue tradition, make a deep playoff run and hopefully make it back to the state finals.
The other side of the bracket features two veteran teams each hungry for some playoff glory to write into its history books. Neither West Broward nor Miramar has established much playoff success to speak of in the same regard as the three-time state champion Falcons. But a win over Flanagan for a district title would be a huge accomplishment to build such memories off of.
1. Flanagan – Although Flanagan graduate an entire starting nine this year, a young new core group has carried the torch. The Falcons have been as good as ever, and the players have developed an excellent chemistry that only fuels the talent.
This team has proven how good it is by posting a 17-5 record against some of the best teams around. The Falcons opened the season against some of the top teams in South Florida in their own tournament, they competed against the best of the best in the HSBN March Madness Shootout during Spring Break, and ended the year against state powerhouse Archbishop McCarthy and nationally-ranked Park Vista.
For this young group to handle the pressure of such fierce competition, as well as huge program standards, has been impressive to witness.
"I remember the first time we played them was my sophomore year, and I remember being in their spot. They handled it like they are seniors, and veterans," senior Miguel Presno said, following the big victory over McCarthy. "They are going to be even better next year. It's unreal seeing what they can do, and they are so young."
Miguel is one of the few remaining veterans on the squad. The senior catcher has worked all four years with team ace Gentry Fortuno, and now they prepare for their swan song together. Fortuno has had a stellar career in a Falcons uniform, and he led the teams in wins and strikeouts again this year.
With their horse and captain set to head off to pitch in college next year, the Falcons have developed a nice group in his wake. Junior left-hander Dylan O'Connell has had a great season, leading the district in ERA while posting a 4-0 record.
"They've been playing well," Falcons Manager Ray Evans admitted. "We went on that ten-game string early, and then we lost that one game in the HSBN tournament to Coral Gables, and we have been on a string since. We just want to keep improving every game. There are things to improve on."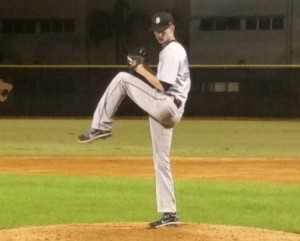 The young Falcon hitters will not take long to become household names. Mark Vientos, Peter Moforis and Ricky Presno have been productive to find a place in the Flanagan batting order. Junior veteran Eric Rivera has led the way, leading the district in hitting while being the spark-plug on his offense in the two-hole.
2. West Broward – This team is not going to take anybody lightly. After dropping a heart-breaker to Everglades in the same position in last year's district tournament, West Broward is surely to come in prepared for war. The Bobcats are intent on getting another shot at Flanagan, playing for a district title and also getting back to the regional playoffs. One win puts them in position for all of those things.
West Broward played a very tough schedule to prepare this season. Manager Sergio Ambros knew he had a veteran group that could handle that pressure, and he wanted to give his team every opportunity to learn and develop this year for the playoffs.
This team has 15 seniors on the roster, and most of them have played baseball together for most of their lives. Now they have the chance they have been working for, and they are eager to seize it.
"The last two years, we have lost in the district semifinals, and that has not sat well with us," Ambros said. "I wanted to make sure that we played the toughest schedule possible this year, so when we get late in the season we will have been battle tested."
Starter Michael Schappell leads a deep and talented rotation. The lanky senior led the team in innings pitched and strikeouts while taking the ball in all the big games. Nicholas MacDonald has also been a vital starter, while Christian Dearman has contributed as both a starter and as a reliever. Justin Martinez and Anthony DiFede provide even more options in this deep pitching staff.
Richie Garcia has had the hot bat all season for the Bobcats. The senior has led the offense, and had a big day when his guys pulled off a big upset over Archbishop McCarthy in the opening round of the HSBN March Madness Shootout. West Broward has a deep order from one to nine, with guys like Chayce Hay-Eldon, Dalton Brockman and Steven Revilla leading the charge.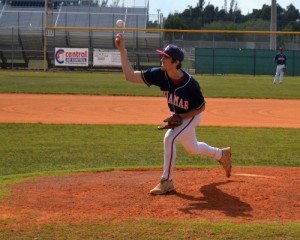 West Broward has been streaky this season, having a tendency to string wins or losses together in a row. That trend can bode well if the Bobcats can get on the positive end of it and build the momentum that they have shown helps drive them to keep winning. The team also got some momentum going by winning its final two games of the season against tough clubs in Mater Academy and Nova.
3. Miramar – This has been a special season for the Patriots. A team that featured several seasoned veterans and some promising young talent went out and put together the program's best showing since 2010. The club nearly matched its win totals from the previous two years combined, and has played its best baseball down the stretch.
It is a tough task for Miramar to try and upset a deep and talented West Broward team. The Bobcats are not likely to overlook any opponent after last season, and they should come out firing on all cylinders. But a win against the Bobcats is not needed to justify the strong showing Miramar had this year.
One area of improvement that Miramar can take pride in is on defense. The club improved to a .878 fielding percentage this season, averaging nearly one less error per game this season.
Miramar did a great job of bringing along its younger pitchers this season. With veterans Michael Rodriguez and Alex Rodriguez throwing few innings this year, junior Devin Adams stepped up to lead the starting rotation. The right-hander led the team in wins and strikeouts, while senior Marty Silverburg has also thrown some big innings to provide the Patriots more depth on the mound.
The offense digressed a bit this season, dropping its team average by nearly twenty points compared to last year. Scoring runs has long been a challenge for Miramar, and this season that trend unfortunately continued. Xavier Rodriguez and Alex Rodriguez posted solid numbers to lead the group.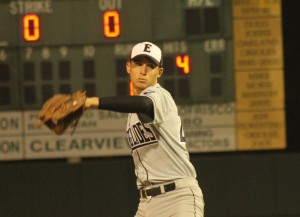 4. Everglades – Last year Everglades pulled off a historic upset over West Broward in the district semifinals, earning a spot in the regional playoffs for the first time in program history. Since then the program came under the guidance of new Manager Matt Cordova, who led Everglades to its best finish in two years and second-best record in program history. The Gators fought to get into the district tournament, and now they face their biggest challenge in taking on top-seeded Flanagan.
With the pitching that the Gators have shown this season, they have every chance to stay in the game against the might Falcons. Senior Raul Quesada and junior Justin Carrillo both have great stuff and both are capable of leading the way in the team's biggest start of the season. Should the game stay close to the end, Everglades also has a big advantage in electric closer Dominic Desisto.
"The talent is here," Cordova said at the start of the season. "We want to take things to the next level and we expect to be back where we were and to be competing at the top of the district. We want to be looked at as one of the premiere programs, because you don't get to the regional playoffs by being a joke."
Everglades spent a lot of time working to improve on offense this season, and the hard work showed. The team improved its overall batting average by over 60 points this year, led by career years from Juan David Gamero, Robert Paulino, Cecilio Santos and Dominic Desisto. Newcomers Elin Cancel and Bryan Ferreira have also provided solid contributions this year.
The Gators got a taste of playoff success last year. Winning one more game this year would mean the greatest thing this program has ever done.