7A District 15 Preview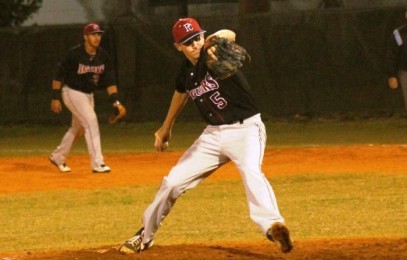 Although few guys remain from that group, there are some members of the South Broward Bulldogs who can recall the excitement that comes with succeeding through the district tournament and into the regional playoffs. Three years ago South Broward pulled off an exciting victory over Nova to do just that, and the desire to feel that joy of victory again has the team's veterans pushing themselves to make it happen.
"Knowing that we have a squad that can take it to the end is one of the best feelings I have ever had and I hope to have it again," said South Broward's Brian Luzon.
Pembroke Pines Charter is the only other team in this group that has regularly reached the regional playoffs in recent seasons. The other four clubs are chasing that same thrill as the Bulldogs, and the Jaguars could prove to be the team they need to beat to get there. Pines Charter has won the district title the past two seasons but may find that task a bit tougher to repeat this year after graduating a large portion of its roster.

Pembroke Pines Charter
2015 Record: 18-5-1
Manager: Carlos Iglesias
Key Returners: Daniel Rivero, Isaac Valancy, Noah Rodriguez, Jorge Herrera, Christopher Nappi, Luis Palacio, Antonio Peetoom, Julian Barcelo

South Broward
2015 Record: 5-18
Manager: Charlie Cardinale
Coaching Staff: Clinton Tommie, Phil Chen
Key Returners: Steven Fondeur, David Brown, Brian Luzon, Christopher Opitz, Dylan Harbinson, Salvatore Zaremba, Kevin Laguardia
Newcomers: Miguel Gonzalez, Stephen Richard, Antonio Schembari, Francisco Azuaje, Yordan Maldonado, Jacob Chamblin
Team strengths: Chemistry, Pitching
Coming over as the manager at South Broward last year was a happy homecoming for Charlie Cardinale. The veteran skipper has a great personal history at the school after coaching there in the summers back in the nineties when they had the Post American Legion teams in Hollywood. Legendary bulldogs manager Len Koch volunteered to let them use the field and it planted the seed for a great friendship and a love Cardinale feels for South Broward baseball.
"There has always been a strong connection between me and South Broward," Cardinale said. "Me and my assistant coaches have all been with me the entire time. It is like home here."
That family feeling has translated right down to the players. Guys admit they feel a closer bond now than they ever have before on a baseball team. With the improvement on the field and the chemistry they have developed, the club is confident they can accomplish special things together.,
"Our strength is our chemistry together," said Steven Fondeur. "Last year we weren't as tight, but this year we definitely have a bond. We work as a team in everything and we are all hanging out at lunch and practicing together. We hang out with each other outside of school and I think this is a major strength of ours."
*Also in district: Boyd Anderson, Dillard, Ely, Northeast. Reports unavailable.