CS Charter, South Miami Move On To Black Bracket Final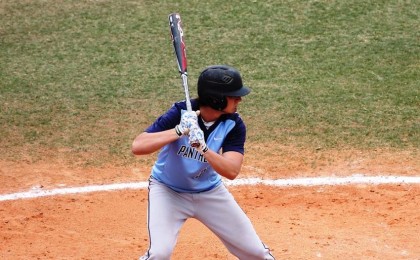 The young Coral Springs Charter team is starting to grow up a little bit.
The Panthers, composed of five seniors, four sophomores, a freshman and a bunch of juniors, have won five of its past six after an uncharacteristic 0-6 start.
The latest victim was Coral Reef, whom the Panthers beat 6-2 on Tuesday in a Black Bracket semifinal of the HSBN March Madness Shootout. The win puts Charter in Wednesday's championship against South Miami at Pompano Four Fields on Field B. South Miami made it to the final after defeating Miami Senior 5-1.
"The kids are starting play together," Coral Springs Charter manager Mike Higgins said. "We're starting to know them more as a team and starting to put the pieces together. We never had a huge emphasis on winning, but we're trying to get a little bit better each day."
Higgins credited the work of his assistant coaches for helping the team find its way.
"Woody Smith and Tom Magrann have done a tremendous job," Higgins said.
The Panthers (5-7), who piled up 14 hits, built a 6-0 lead through two-and-a-half innings as they came out with a bang. Robert Robinson led off the first with a single and came home on James Doherty's RBI groundout.
Greg Budden singled to lead off the second, and Tyler Rose walked. John Rivera singled, knocking in Budden and Rivera. Robinson's base hit drove in Rivera, and Shane Magrann followed with a base hit to score TJ Lopez, who got on with a single. Three batters later, Zach Weber singled to bring home Magrann.
Lopez earned the win, pitching a complete game, striking out four and walking one. He also went 2-for-3 with a run. Robinson finished 3-for-4 with a run and RBI, and Magrann 2-for-4 with an RBI and run. Rivera had two hits, drove in a run and scored.
Meanwhile, the South Miami Cobras rode the arm of Delvis Jacomino, who pitched a complete game, striking out five, walking five and allowing four hits.
"This win means a lot because it gives us confidence and bonds us together as a team," South Miami manager Howard Cuervos said. "I started here in January and we struggled a bit, so this win clearly brings us closer. The team is very happy with how we've been playing and I've very proud of their efforts."