Archbishop McCarthy Returns To The State Championship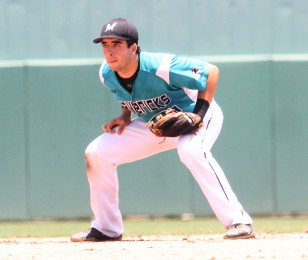 Photo Gallery
Like a well-oiled machine, the Archbishop McCarthy baseball team returned to the familiar confines of Fort Myers' jetBlue Park on Wednesday afternoon in a Class 6A state semifinal. Behind a ton of offense in two huge innings, the Mavericks won 14-2 over North Marion to claim the victory.
McCarthy (28-2) advances to Thursday afternoon's 6A championship in pursuit of it's sixth state title in the past seven seasons. The Mavericks face a Mosley squad that is no stranger, as they have twice defeated the Dolphins (20-9) in the state finals in the past three years. Mosley advanced to set up a rematch of last year's state final with a 12-2 victory over Barron Collier.
"We have a lot of respect for the Mosley team," Mavericks manager Rich Bielski said. "We've seen them before; they've been here many times as well. Every time they play hard and we know it's going to be a good game. We're looking forward to the challenge."
As often happens, the McCarthy defense helped get the team going. After starter Yordani Carmona surrendered a lead-off single to Matt Lasher in the bottom of the first, shortstop Kobe Lopez made the type of play the defense is accustomed to coming up with. Kobe tracked a soft liner up the middle, flipped to Ubaldo Lopez for the out at second and the second baseman then fired to Alex Toral at first for the 6-4-3 double play.
"Coach Bielski always tells us that defense wins championships, and that is a really big thing on our team. We're always working hard on that," Kobe Lopez said. "I give all the credit to the coaches in the dugout, because they moved me two steps to my left. I was already playing double-play depth and that was a hit, no doubt. But my coaches set me up good in the opportunity to make the play."
The Mavericks went to work on offense with their next swings to break things open with an 8-0 lead. Ubaldo reached to second on an error and moved to third on a passed ball. Adan Fernandez walked and Jake Holland got them on the scoreboard with a liner to left field for a sac-fly RBI on a great diving catch from Colts left fielder Trey Szot.
McCarthy was just getting started. Andrew Fernandez kept things going by staying back and driving a single through the right side, and AJ Hendricks singled to first to load the bases and turn the lineup back over just as he has done all season long.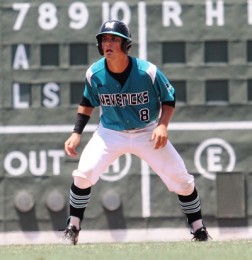 "My coach tells me that even though I am hitting ninth it doesn't mean that I can't hit," Hendricks said. "I'm glad that I get to be a second leadoff, and I think of it like that."
Kobe delivered a liner past second base to plate Adan and courtesy-runner Joey Thompson. Carballo walked to load the bags back up, and Toral and Ubaldo both worked walks to drive in two more. A throwing error brought in another run and Adan Fernandez capped the big inning off with a shot deep to the gap in right-center field for a two-RBI double.
"That second inning really put us on the board in a big way," Bielski said. "My hitters did a great job today. They were patient, they waited for their pitch, they didn't chase out of the zone, we made him work and when he did go into the zone we hit him pretty hard."
Two innings later the club put things well out of reach. Kobe singled through the right side, Carballo doubled past first and Toral walked to load the bases. After a Joe Perez RBI walk, Ubaldo drove an RBI single through the left side to put McCarthy up by double digits. Adan drew a free pass to plate another, Perez came in on a passed ball and Andrew added a two-RBI single past first base for a 14-0 advantage.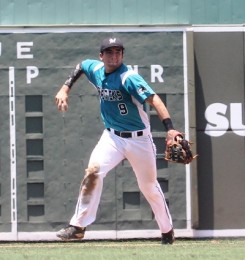 Carballo got the offense started with a double in the top of the first, and finished 2-for-3 with two doubles, a walk and a run. Having played at this level in previous seasons helped Carballo and the rest of the team settle in right away and just go out and do their jobs.
"That is one of the major things that Coach Bielski does when he tries to breed us for this type of environment," Carballo said. "States is a big name, and people try to play too fast and try to make too many plays. But since my sophomore year when we came a little short it definitely prepared me to come out here and do my job and help my team win. I knew they were going to work me away, because the first at bat they worked me away. The second at bat they kept pounding me away and I just made the adjustment and went the other way with it."
Carmona earned the victory with four solid innings. Making the biggest start of his high school career in tasting the state tournament for the first time, the freshman left-hander was as comfortable as all his teammates in going out and getting the job done.
"I was really comfortable on the mound and just had to go out there and pound the strike zone and make my defense make the plays," Carmona said.
With one more day to make more plays, the Mavericks are eager and ready for Thursday's championship.