Pompano Beach Returns To Regional Championship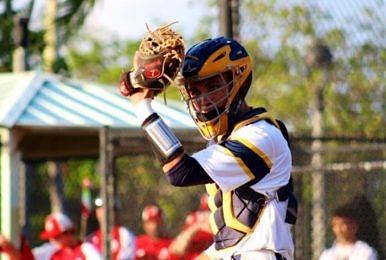 The Pompano Beach Tornadoes have been wrecking havoc on South Florida all season. Tuesday evening Pompano struck again as it swept the season series against Cardinal Gibbons with its fourth win of the year, an 8-4 victory that advances the Tornadoes back to the 5A regional finals.
Pompano (22-3) will face the same Monsignor Pace team that ended its season a year ago, after the Spartans won 8-7 over i-Mater on the other side of the bracket.
Trevor Kniskern performed from both sides of things to lead the way on Tuesday. The junior right-hander went six strong innings and recorded 10 strikeouts, and also had an RBI single, stole two bases and scored.
The Tornadoes collected nine hits in all, taking a 2-0 lead in the bottom of the first inning and adding a pair of runs in the third, fourth and sixth. Chase Costello, Mike Schuler and Chris Ajello had two hits each. Costello went 2-for-3 with three RBIs and Ajello scored three times.