Sunday Morning Chat: Alex Gonzalez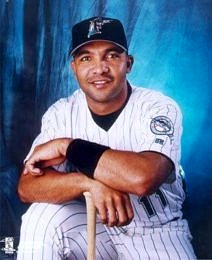 Sunday morning chat is back for the 2018 season, and High School Baseball Network is thrilled to introduce you all to Alex Gonzalez! Over the course of a long and impressive Major League playing career Gonzalez provided plenty of memorable moments, and now he has embarked on the next phase of his career in his first year as a member of the Sagemont coaching staff under new manager Armando Sierra.
The former All Star and World Series champion took some time to chat with HSBN's Rick Duteau about what it takes to be a pro, the feeling of winning the Series and the art of turning a double play. Enjoy!
Rick: So you played for seven Major League teams in your 16 years in the league, but the majority of your games were played right here in South Florida for the Marlins. Tell us what it's like to play down here in South Florida.
Alex: For me it was good memories, especially with everyone on the team and in the organization, and the managers back in the days when it was called the Florida Marlins, you know that now it is called the Miami Marlins. I was proud to wear the jersey for eight years, and especially I made the All Star team my first year in the league playing in my rookie season. I especially have good memories of 2003 and we won the World Series against one of the best teams in baseball. For that, I am still proud. I live here in Florida, and I appreciate and think about all the old players when we're getting invited to functions and inviting me to the All Star game. It was great what they put together with youth, and it was awesome. I appreciate that they opened my doors to help me grow in the organization to make the big leagues and play for a World Series.
Read the full Interview with Alex Gonzalez by becoming a Clubhouse Member on HSBN