Pompano Back In Regionals For Third Straight Year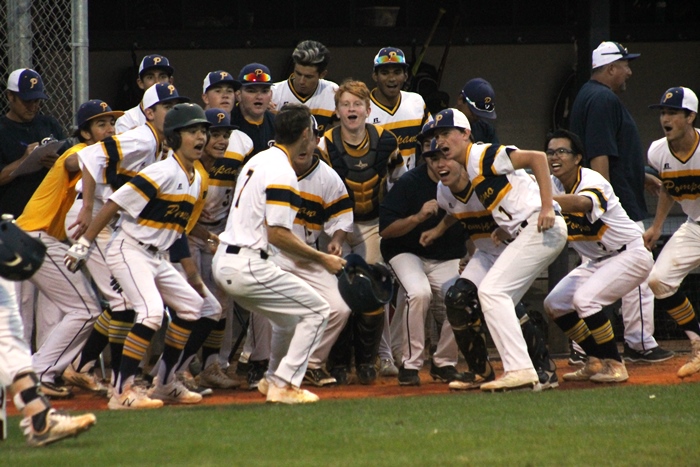 For the past two years, the Pompano Golden Tornadoes have come out of a difficult 5A-14 as district champions. On Thursday, this group of Pompano players, who advanced to states last year, will have a chance to cement their legacy as one of the greatest baseball classes in the history of the school in they can pull off their third straight district title.
That opportunity comes after the Tornadoes closed out Coral Springs Charter 3-1 in their district semifinal game Tuesday night.
"These guys have done something special here," said Pompano Manager Joe Giummule. "It's the same group of guys from last year's team that went to states, so it feels very similar. They have the same routines, and they know how to play in games like tonight."
On this night, with ace Trevor Kniskern unable to throw, and Chase Costello also on the shelf, Giummule went to perhaps the Tornadoes most reliable pitcher of 2018, Mike Schuler. Coming in with an ERA of 1.78, He was saddled with the task of shutting down a Panthers team that had played an epic 18-inning game just two nights before.
The right-hander responded to the challenge, throwing six innings of shutout ball, before surrendering his only allowed run of the night in the seventh inning. The effort was not lost on his manager.
"Mikey has done what we asked of him all season, and he has been waiting for his chance," said Giummule. "Tonight he got his chance, and he did exactly what I expected him to. he threw strikes, mixed up his pitches well, and was dominant for most of the night."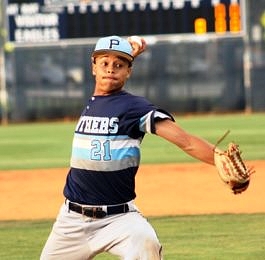 As has been the case with Pompano's most recent playoff runs, the team used an aggressive style of offense to get the lead on CS Charter, and starter TJ Lopez. Pompano stole bases, played small ball with situational bunting, and came up with a couple big hits to give Schuler the three run cushion he played with most of the night.
"It's not like we are going to surprise anyone," said Giummule. "Our game-plan is pretty simple. We are going to run, and we are going to try and put pressure on the other team. Tonight we were able to execute that game-plan, and it is something we have been much better at as of late offensively."
As good as the Tornadoes were offensively, it was Schuler who starred on this night. He allowed only one hit, to Matt Magrann, and struck out eight while not issuing a walk.
"I just wanted to attack the strike zone, and I was able to do that," said Schuler. "Our goals are much bigger than winning this game, but this was a starting point to where we want to go. We know what we have in front of us."
What they have in front of them is a battle for the district title with North Broward Prep. Pompano has knocked the Eagles out of the playoffs the previous two seasons, once in the district quarterfinals, and the other in the district semifinals. This year, regardless of the outcome of the title game, both teams will be advancing to regionals, but one team will do so at home, and the other on the road.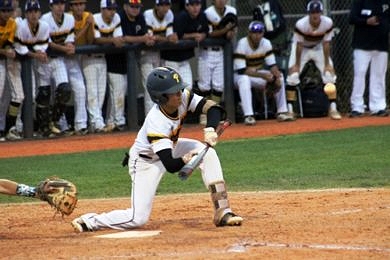 "Obviously anytime you can get a playoff home game, it is an advantage," said Giummule. "We didn't come here to be runner-up, and I expect it will be a good game tomorrow between us and NBP for the district title. The good thing for both of us is that we are guaranteed a game next week in regionals."
As for the Panthers, they finish their season with the memory of one of the most epic games in years, their 18-inning 3-2 win over Pine Crest in the district quarterfinals.
"I am proud of the way these guys battled," said CS Charter Manager Tom Magrann. "Playing that long of a game the other night, we knew we were going to have to play a perfect game to beat a team like Pompano. They are the two-time district champions for a reason. We battled tonight, but Schuler was great, the best I have seen him throw, and you have to tip your cap to them over there."
The district final will be played at 7PM today at North Broward Prep.