High School Baseball Still The Best Game In Town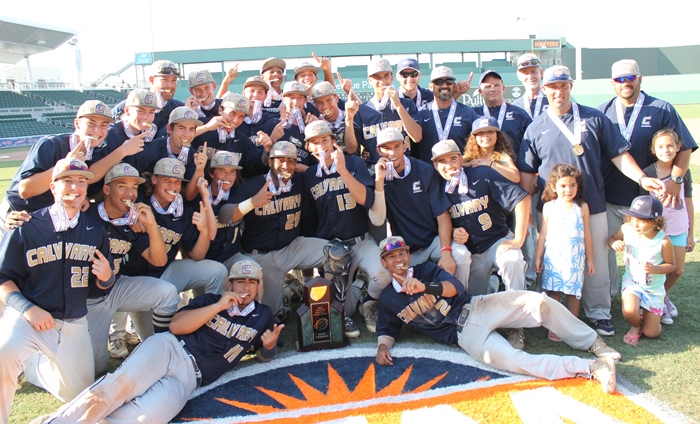 Over the past 10 to 15 years, the game of baseball has changed from the top down. Gone are the days of runs produced daily with a walk, stolen base, sacrifice bunt, and sacrifice fly. Replaced by launch angle, shifts, and rising strikeout totals.
Gone also are the days where managers create their strategy based on gut feel. Replaced with advanced analytics, that tell managers the most statistically correct moves.
Then there is high school baseball. The high school game has been under siege for over a decade. Travel baseball has become the craze over the past decade and a half, with travel programs selling players and parents on the dream of playing professionally. An entire industry is built around the premise.
Strong, knowledgeable coaches have walked away from the high school game, citing a variety of reasons. Most notably, a loss of control over their programs, a lack of support from school administrations, and a feeling that there is no longer room for old school, hard-nosed managing techniques.
All of the above is true. But. I am here to tell you that students playing for their high school is still the best high school baseball game in town.
Yes, it is true, that from year to year these days, it is hard to even follow which school individual players represent. Transferring to the next best thing has become the norm. Come Spring, however, one thing is certain. Whichever high school uniform those players are wearing, the players are invested and giving it their all.
Walking off the field (or in some cases, being helped off the field while sobbing uncontrollably after a tough loss) in the last high school game a player ever participates in, is a rite of passage, and is a memory that every baseball player that ever laced them up remembers.
If you are one of the few lucky ones, your memory of your last high school game will be the dog pile that comes after winning a state championship.
Either way, the memory lasts a lifetime.
I am 45 years-old, and the memory of being picked up off the ground in center-field by an assistant coach after a walk-off district loss to Coconut Creek 26 years ago is still as fresh in my head as what I ate for dinner last night.
I remember the coach trying to explain to me that in time, this loss would not sting like it did right then. Among all of the things that coach taught me in three years, and there were many life lessons, this was one of the few he was wrong about. It still stings.
And therein lies the point that gets lost whenever everyone says that travel ball, parents, schools, or too many other entertainment options, have caused a watering down of high school baseball.
It simply is not true.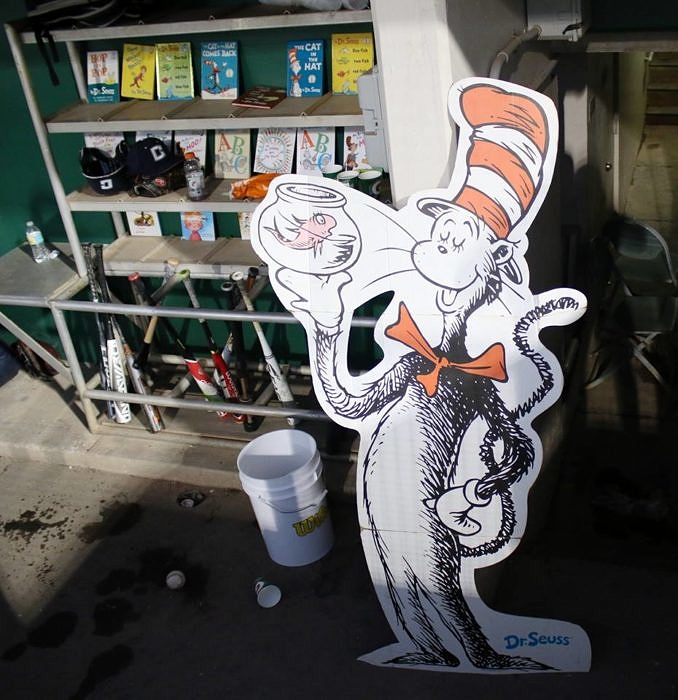 Having played summer baseball (yes, summer baseball did exist 25 years ago, we just represented our cities instead of our travel teams), dealt with overbearing baseball parents (which thankfully my parents weren't), and played plenty of Nintendo in my baseball career, I can tell you the game and dynamic hasn't changed all that much.
Heck, I even transferred myself from St. Thomas to Coral Springs after my freshman year.
Nothing. Not the parents, nor the summer baseball, nor the Nintendo, ever made me feel the way putting on that jersey and walking around school on game day made me feel.
Today, a whole new crop of players gets that experience, as the 2019 season begins. And just like graduating class after graduating class that came before them, they will throw that jersey on, and stroll through the halls of their high schools, guaranteeing victory to all their classmates, teachers, administrators, pretty much anyone that wish them words of encouragement.
And when they step on that field for the first time this week donning their school colors, they will smell the green grass. They will take in the sights and sounds as the anthem plays. They will be thinking about the task at hand, which will be representing their school and taking down their biggest rivals.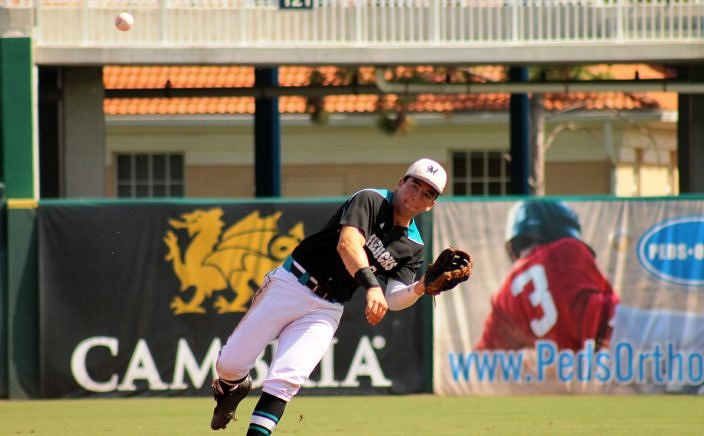 At that moment is when we all should exhale. Take a deep breath. Breathe in all that is still pure and exciting about the high school game. With each breath as the anthem carries on, release the notions that the high school game is broke. Release the notion that nobody cares about high school baseball.
And as the anthem finishes, and the players get set to start the season, we should all be present in the moment. Because at that moment, nothing else matters.
The next few months will be filled with highs and lows (and little to no sleep for our HSBN staff). There will be first inning offensive explosions, no-hitters, historical wins by managers, record-setting performances by players that will put them in their school record books forever. Or at least until the next great player breaks those records.
There will be hard slides at second base, game-winning hits, errors that cost a team a win, coaching decisions that go right. And wrong.
Parents will get overly emotional in the stands. Players will get overly emotional in the dugouts. A coach or two will get ejected. Scouts will come watch the games. And the games where they won't, there will be dozens of parents and fans cheering on their favorite school.
As the season rolls along, teams will gain memorable lifelong memories with Spring Break trips all across the state, and the country. Mistakes will be made on those trips. Programs will come back with tournament titles, while others return with more questions than answers.
Spring Break will give way to district tournaments. Teams will be eliminated. Players will start realizing that their high school careers are over, and that their journey to adulthood started a few games earlier than they would have liked.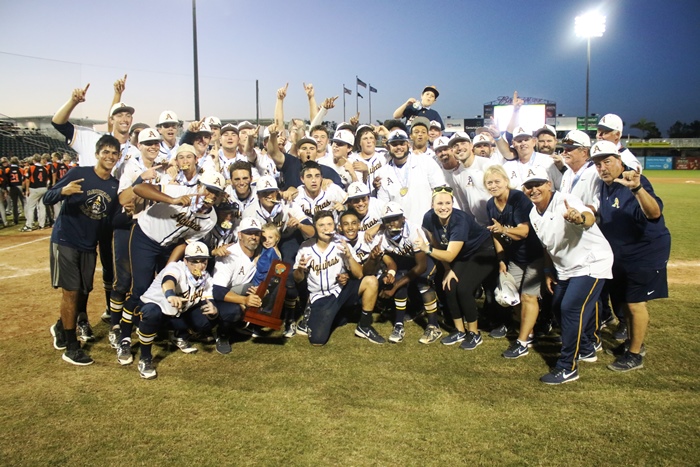 From there, champions will be crowned, awards banquets will take place, and some lucky seniors will play all-star games before riding into the sunset.
Then, players will turn their attention to filling their time until next Spring.
You see, high school baseball is not an afterthought. It is still everything. People these days like to focus on the negative. It is a way of our society. But I am here to tell you that the high school game is not broken. And it is not any less important than it was 20, or 40, 60, or 100 years ago.
I started HSBN because I never shook the feelings I had when I played on these high school fields. It is why coaches become coaches. It is why parents are so passionate in the stands. It is why everyone who ever laced them up gets crazy when the thought of high school baseball being irrelevant is mentioned. It is because we all care.
So as we kick off season number nine here at HSBN, I leave you with this. Enjoy the game. See through the noise, and understand that high school baseball is still the best game in town.