Pinch-Hit Single Gives St. Thomas Walk-Off Win Over Park Vista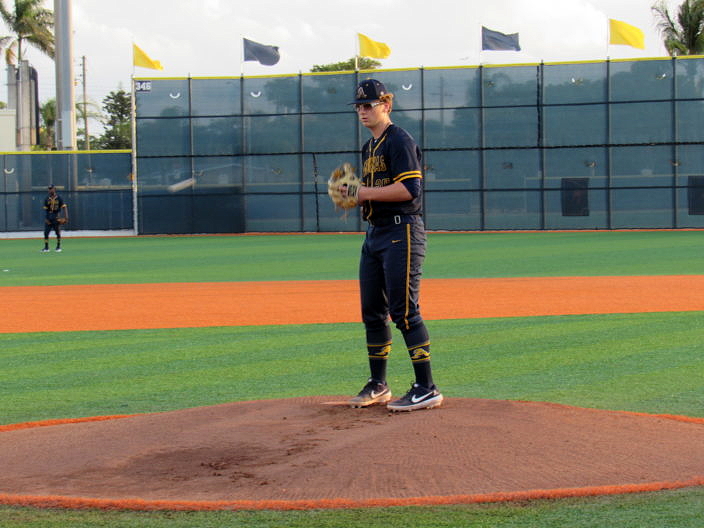 Park Vista and St. Thomas locked up on Wednesday night in an old-fashioned pitchers duel. Nate Thomas and Jake Mannarino were stingy early, trading strong innings back and forth.
In the end, it was a Jimmy Thies pinch-hit single that sent the Raiders crowd into a frenzy, and securing the walk-off victory 2-1 over the Cobras.
For most of the night, Thomas did a great job controlling the pace of the game and throwing strikes for a Raiders squad who took some time getting the bats going. Thomas went six innings, giving up only two hits, while striking out nine.
On the mound for the Cobras, Mannarino matched Thomas, throwing four innings, and keeping St Thomas hitters off balance. Mannarino gave up one hit during the outing.
"Sometimes you come out on the short end of the stick," said Park Vista Manager Larry Greenstein. "We just gotta find a way to win games now, we're playing decent but we have to play smarter."
A late game-tying home run by Taylor Clapp in the top of the seventh gave Park Vista hope that they would stop their early season slide.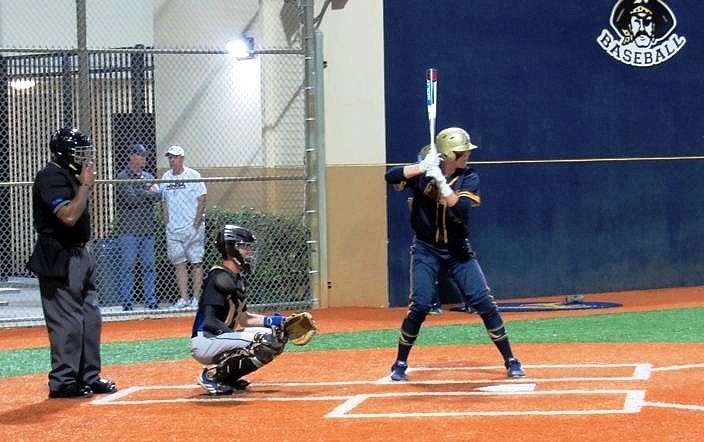 In the bottom of the seventh, however, St Thomas quickly went to work. A lead off double by Alex Romance, was followed by a failed sacrifice bunt, as Romance was thrown out at third.
Isaiah Hood then reached on an error, setting up Thies' heroics, a ru-scoring single, plating Mikel Cuvet.
"We are trying to have good at-bats," said St. Thomas Manager Troy Cameron when addressing the offense tonight. "We stuck with it and pulled one out tonight."
The win moves the Raiders to 6-1. They also upped their winning streak to six. Their lone loss came on opening day to Cypress Bay. St. Thomas travels to face district rival Fort Lauderdale on Thursday.
Park Vista has had some tough luck early this year, as they have started 1-4. The record comes with a wild 9-7 loss to Miami powerhouse Monsignor Pace, and Wednesday's thriller. Both losses were to defending state champions.
The Cobras are back in district play Thursday, facing Lake Worth.