Pines Charter Locks Up Top Seed With Win Over South Broward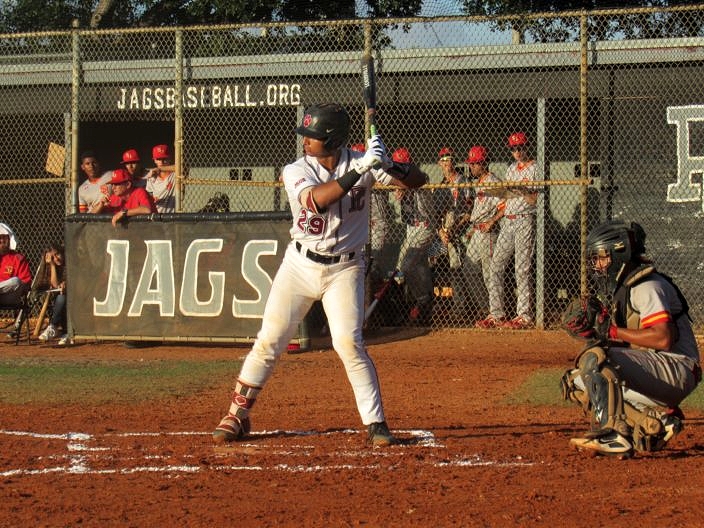 Never looking back Pembroke Pines bats came alive Friday night and lead the Jaguars to a 14-2 district win over South Broward.
"We faced a legit team tonight and gave them outs and runs," said Bulldogs Manager Darin Koch. "We are a resilient group, and we've bounced back before and will now focus on the upcoming games and districts."
The offense started early for Pines Charter when Maxwell Romero Jr. ripped a single down the first base line bringing in the first run of the night in Peter Avino who walked earlier in the bottom of the first inning.
"Our confidence is at an all time high, we are hitting and scoring and keeping ourselves in all our games." said Romero Jr.
Maverick Medina took the mound for Pines Charter tonight posting four strong innings allowing only one hit while walking four. Medina kept the Bulldogs off balance with good off-speed pitches and control.
"Tonight's victory is something we can build on for these next couple games before districts. When we are hitting the way we did tonight all my nerves go away on the mound." said Medina.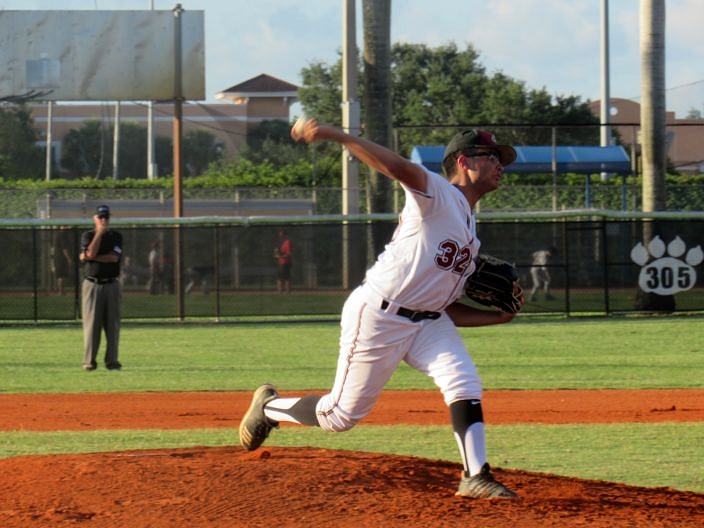 Coming out strong in the second Pines Charter started with a Dylan Vega walk, followed by a Elias Urena single, setting up runners on 1st and 2nd with no outs. Jayme Villafane laid a perfect bunt down the third base side loading the bases for Franklin Pinales Jr., who singled to center driving in two runs giving Charter a 3-0 lead in the second.
Ryan Martinez drew a walk to load the bases back up for Peter Avino at the top of the order. Avino hit a sac-fly to right field bringing in one run making it a 4-0 ballgame. Romero Jr. delivered another singled down the first base line, while Tim Snyder and Dylan Vega hit back-to-back doubles to open the game up 8-0.
After a scoreless third inning Pines Charter picked back up where they left off in the fourth. After Romero Jr. walked, Tim Synder singled to center putting runners on the corners with one away in the inning. Another walk and strikeout would start the two out rally that put the game out of reach. Jayme Villafane singled to left loading the bases for Franklin Pinales Jr. who would walk to bring in another run making it a 10-0 lead. Ryan Martinez singled to left field driving in two, while Andres Cruz who pinched hit doubled to left field driving in another two runs making the score 14-0.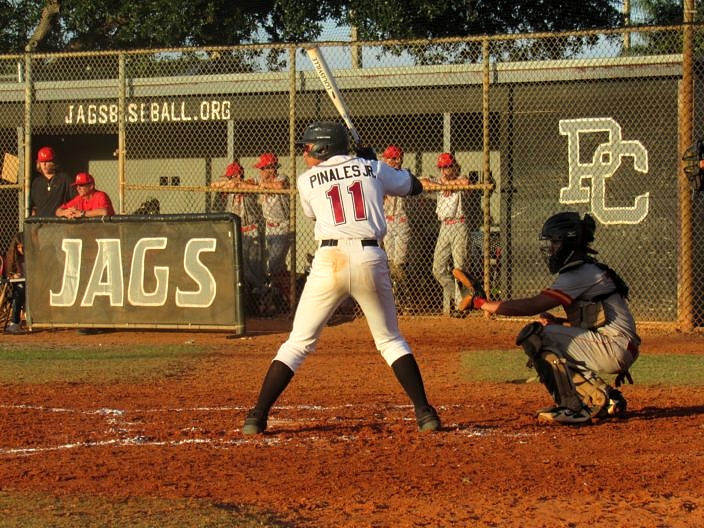 In the fifth South Broward strung together a couple singles from Makai Simmons and Luke Valenches putting runners on 1st and 2nd. Max Odze walked to load the bases and Luis Nunez walked as well bringing the only run for the Bulldogs tonight.
"We take it one game at time and give it our all and use them as preparation for districts," said Pines Charter Manger Carlos Iglesias. " We had quality at-bats one through nine tonight and when you have good pitching and an offense clicking that a recipe for success."
Pembroke Pines are back at it Monday night against Pompano Beach and will look to continue their winning ways and build momentum for the district playoffs.
South Broward takes on Everglades Monday and will look swing momentum back in their favor and battle for the district title.