Stranahan Gets Revenge With 5-4 Win Over Dillard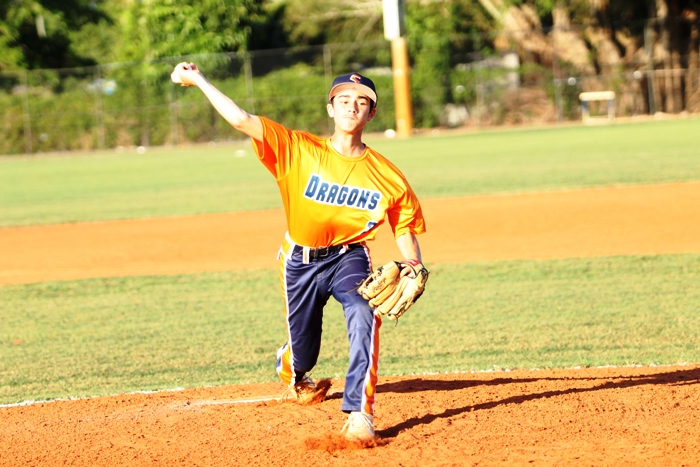 For years, the Stranahan Mighty Dragons and Dillard Panthers have been the teams that other programs have circled on their schedules as easy wins, nothing to worry about. A chance to get players into the game that don't normally play.
But slowly, and quietly, things are changing. As Everglades found out Wednesday in a 6-0 Dillard win, this is no longer a show up and win game on the schedule.
On Thursday night, the Might Dragons and Panthers faced off for the second time in two weeks, and after Dillard won a pitchers duel 2-1 last week, Stranahan returned the favor Thursday, defeating the Panthers 5-4 in thrilling fashion.
"We knew they beat us last week, and we didn't feel like we played our best game," said Kenny Jenkins, who's fifth inning bases-clearing triple broke open a 1-1 tie. "I just wanted to come through for my teammates so bad right there. It felt great to come up with the big hit to help us win."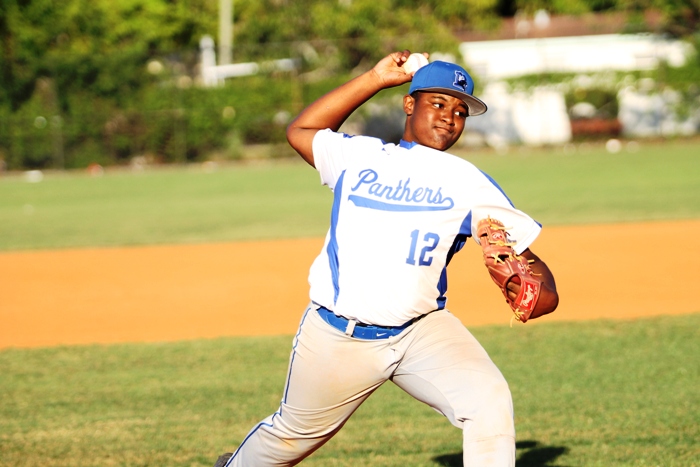 While the hit was the highlight of the game, it was Stranahan freshman Chris Lowry who was the slow and steady force throughout the night on the mound. Lowry, who also was on the mound for the 2-1 loss last week, matched his brilliance from a week ago, throwing a complete game, while only giving up four hits and two earned runs.
"We wanted to get our revenge from last week," said Lowry. "We have played two tough games against these guys, and tonight we played well and got the win. I was just trying to throw strikes and when our offense scored those runs in the fifth, I knew that would be enough."
It almost wasn't enough. This new-look Dillard team is not one that goes away quietly. Instead, the Panthers battle. After falling behind 5-1, Dillard scored one run in the fifth, and then two more in the sixth, to cut the lead to 5-4.
With one out in the seventh, Charles Jacobs singled up the middle. He stole second, and then third. That was as far as he would get, as Lowry was able to close out the game and the win.
It was a win that Stranahan hopes will turn around a slow start to the 2019 season.
"We have been waiting to get going, but tonight we hit the ball pretty well," said Jenkins. "We think we can be a lot better than we were early in the season, and we look forward to trying to make a run down the stretch."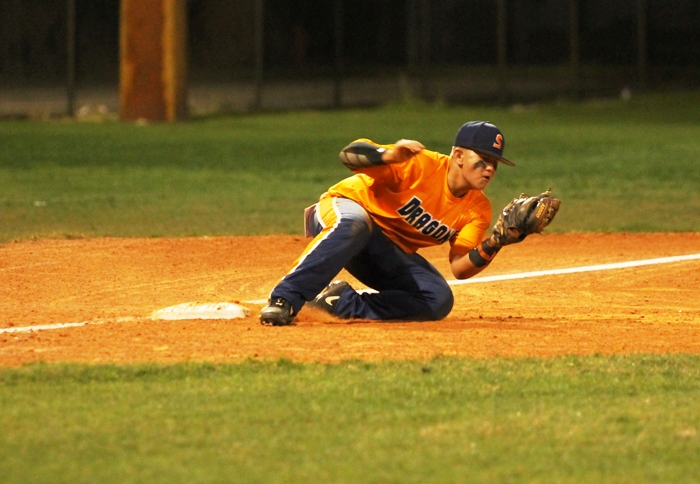 For Dillard, the narrative is much deeper than a 5-4 loss in April. The Panthers and Manager Fitzroy Williams have been working towards building the program back to respectability, and with a dedicated staff in place, and a group of players working hard, the Panthers are not far from their goal.
"We are starting to get kids in to the school who are baseball players, and that is helping out the process," said Williams. "Most of these guys have never played baseball before high school, and they are giving us everything they have. They work hard, and I couldn't be more proud of how far they have come and their dedication."
Dillard is now 7-4 on the season, a record that is one of the best in school history through 11 games, and easily the best record in the past decade. Williams knows that if the team continues to work hard, they can turn even more heads.
"We are just getting started," said Williams. "We are doing things that have never been done here at Dillard, and things are only going to get better as these players continue to learn the game. It is a special group, and one we think will be the beginning of real success here at Dillard."