American Heritage Rolls Past McCarthy To Win 6A-15 Title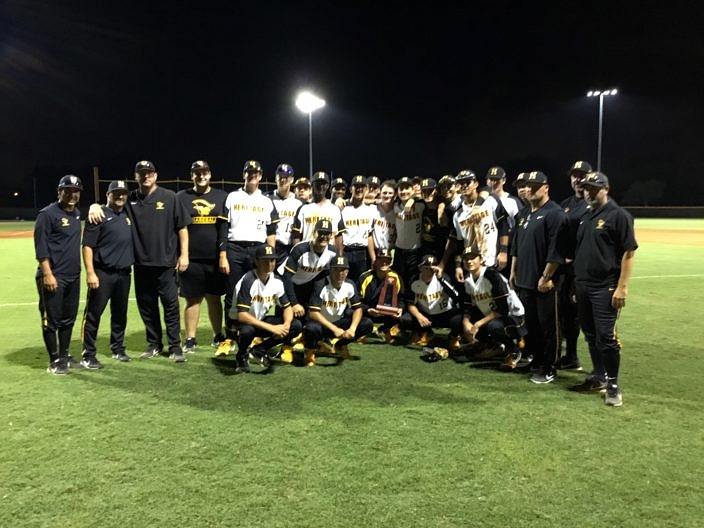 American Heritage and Archbishop met in the 6A-15 title game for the fifth year in a row Thursday night, and this time the Patriots came out on top with an impressive 9-0 victory.
"We had two good innings tonight and tacked on as many runs as we could, we got the win tonight but still have things we need to work on to if we want to succeed." said American Heritage Manager Bruce Aven.
Ryan Cabarcas took the hill tonight for the Patriots going four innings allowing no hits while striking out four. Cabarcas's combination of pitches had McCarthy hitters off balance from early on and set the tone that this was gonna be a pitching duel.
Nick Anello, Devin Futrell, and Juhlien Gonzalez all threw an inning a piece with Futrell losing the no-hit bid in the sixth. The Maverick offense had no answer tonight for the Heritage pitching staff.
Maverick starter Greg Martinez went three innings allowing five runs off seven hits. Martinez showed great control and movement early on but in the third inning gave American Heritage the opportunity they needed to break to scoreless ballgame.
Enrique Bradfield started the rally with a line drive single to left field and would end up at third after a failed pick-off attempt. Matt Ruiz hit into a fielder's choice but reached second on an error, putting two runners in scoring position with one away in the inning.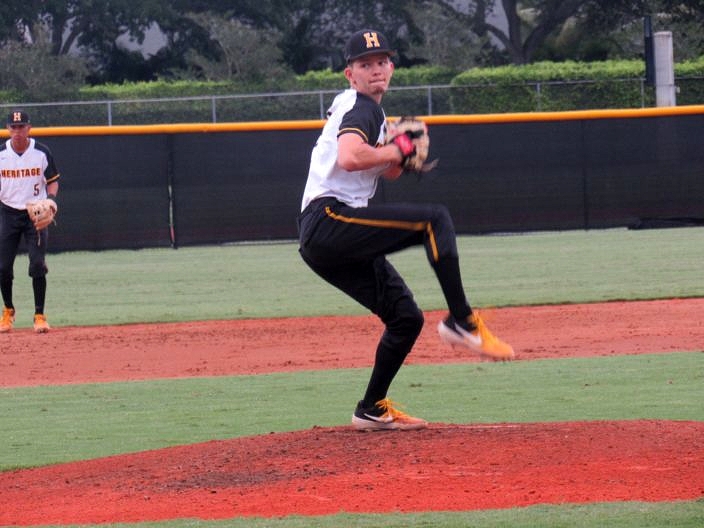 Gavin Casas singled to center driving in both runners and giving Heritage a 2-0 lead. Santiago Garavito singled up the middle, followed by a Luis Castillo triple that lit up the Patriots dugout.
Gio Ferraro then singled in Castillo to put the Patriots up 5-0.
"We made mistakes tonight and couldn't stop the bleeding. Offensively we didn't get it done tonight but we will go back, make adjustments and get ready for the regional tournament," said Archbishop Manager Aaron Vorachek.
Picking up where they left off American Heritage kept the foot on the gas and put the game out of reach in the fourth.
Hunter D'Amato doubled to right field to start the inning followed by a Bradfield walk. After  a quick pop out, Casas and Garavito both were hit by pitch loading the bases and bringing in the sixth run of the night for the Patriots.
After a McCarthy pitching change Castillo was also hit by pitch making it a 7-0 game,
Gio Ferraro hit a deep sac fly to left field bringing in the final two runs of the night for the Patriots.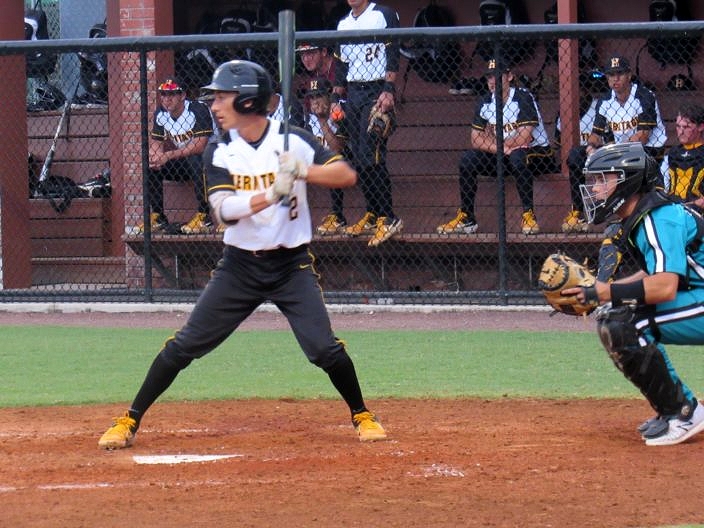 Gonzalez came in the seventh to close the night out and clinch the title for American Heritage, striking out the first two batters of the inning and getting a fly out to end the game and begin the celebration.
American Heritage will host Goleman in a rematch of last years regional quarterfinal, in which American Heritage came out on top 10-0.
McCarthy will travel to Miami Springs for another regional quarterfinal rematch from last year. McCarthy won 8-3 in that game.