Calvary Christian Wins Third Straight District Title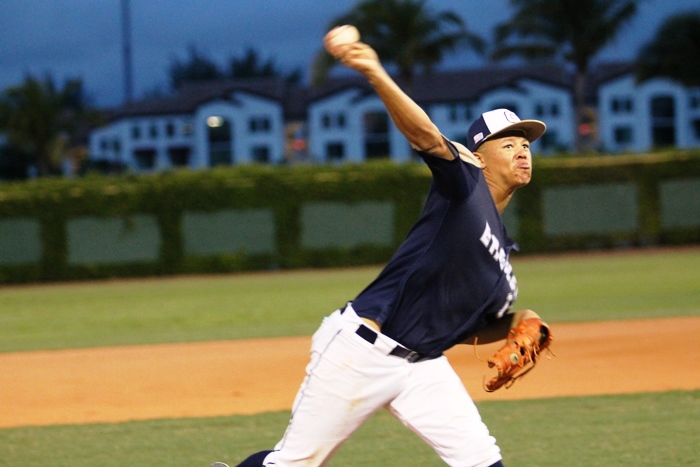 Calvary Christian has become what many believe to be the next great dynasty in Broward. Not since the days of Archbishop McCarthy have we seen a team dominate its district and region like the Eagles have the past few years.
And while they have not reached the mark the Mavericks set, the Eagles are in the midst of creating a legacy of their own.
After surviving a scare Wednesday in the semifinals, and then falling behind early in the district final against Westminster Academy, the Eagles bats woke up in a big way en route to an 8-1 win, and their third straight district title.
"Congratulations to our senior class," said Calvary Manager Alan Kunkle. "They have done a tremendous job of setting the standard of how to work and how to play and it shows every night."
The Eagles survived a district semifinal game Wednesday that almost ended their state run on its first day. SLAM had Calvary down 5-0 in the sixth, before the Eagles bats came alive. They ended up squeaking out a 7-6 win.
On Thursday, Calvary ensured there would be no such drama. Facing a young Westminster team that by all accounts has come out of nowhere to be one of the better teams in the district, the eagles sent Irv Carter to the mound.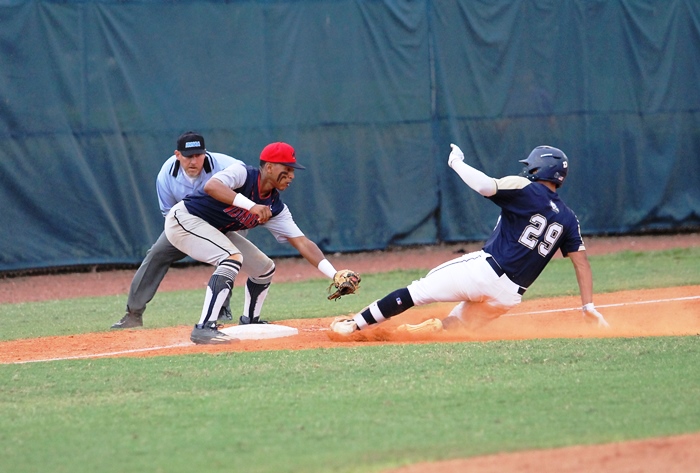 On the first, the Lions took the lead after Diego Mendoza-Valdes led off the game with a double, and later scored on a fielder's choice groundout.
In their half of the first, the Calvary offense answered. Mykanthony Valdez doubled in two runs, giving the Eagles the lead.
"Mykanthony got us going with that two RBI double, and our bats came alive with solid at-bats throughout the game," said Kunkle."
The Eagles would add to their lead with home runs from Kyle Tako, Ty Hollandsworth, and Ben Rozenblum. The home runs would be key to Carter settling in on the mond, according to Kunkle.
"Kyle, Ty, and Ben gave us some breathing room with those home runs, allowing our pitching staff to get ahead of hitters early and pitch to contact."
carter settled in after the first, going 5.2 innings, striking out 14 of the 19 Lions batters he faced.
"Irv gave us a great start and really settled down after the first," said Kunkle. "He mixed three pitches well tonight and gave us a chance to win."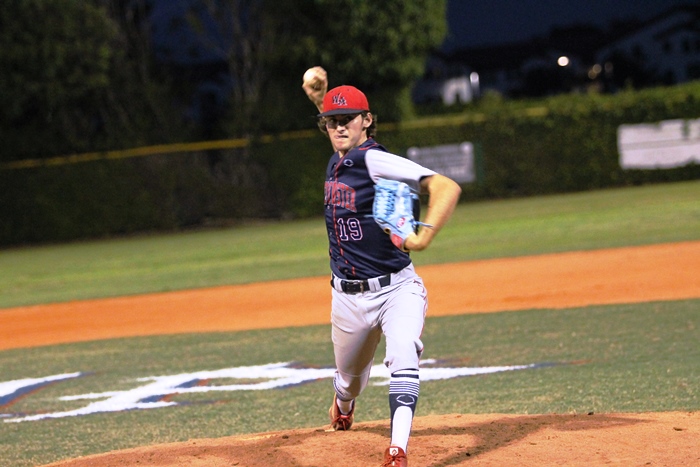 Calvary will now move on to host Westminster Christian on Tuesday. The two teams have met in regionals the past two years, with Calvary winning both matchups.
For Westminster Academy, the moss was bittersweet. They lost out on a district title, but gained a regional appearance, something not many were predicting before the season started.
"I'm proud of our guys," said Lions Manager Nick James. "Not many people picked us to make it to regionals this year given how many players we graduated and our youth and inexperience. Hats off to Calvary on the district title, they earned it. We won't dwell on this long, as we'll be back at it tomorrow preparing for regionals."
Westminster will travel to face Florida Christian in the 4A regional semifinal.