Coral Glades Wins Back-To-Back District Titles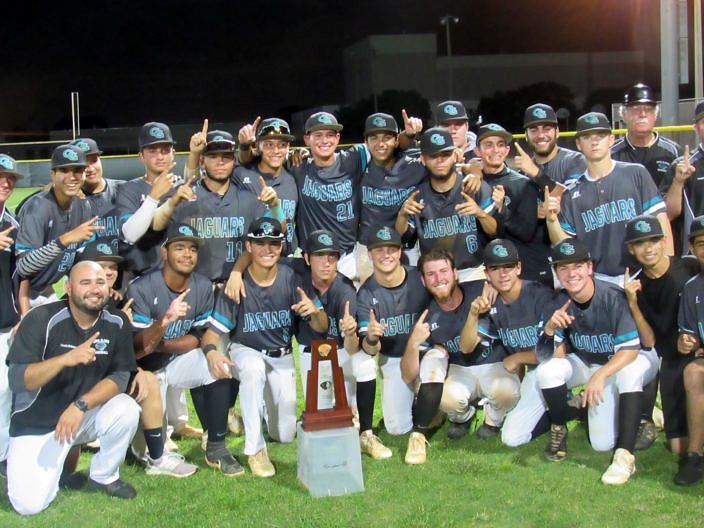 Coral Glades came out looking to make history Friday night by winning the district for the second consecutive year, and did just that, with an impressive 8-1 victory over Spanish River.
Friday was a rematch from last year's district title game where the Jaguars won 1-0 to clinch their first district title. This time around, Coral Glades fought hard offensively to put the runs up but their success came from the pitching staff.
"We had five innings of experience from last year's staff after graduating five pitchers last year, so for us to be where were at now it's crazy. I'm proud of my guys and we get to go back to work at our home park and get ready for regionals." said Coral Glades Manager Joe Franco.
Jacob Tarbet took the mound for the Jaguars throwing four shut-out innings allowing four hits, while sticking out five. Tarbet held the Sharks offense down most of the outing, getting batters to pop up and ground into double plays.
Jonny Melneck came in relief going two innings allowing only one hit and an unearned run. Oscar Contreras closed out the night for the Jaguars in the seventh.
"We have our hands full going into this regional playoff, but we were looking to turn the tables tonight and couldn't execute when we needed to. We will have to hit, pitch and play better all around next week," said Spanish River Manager William Harvey.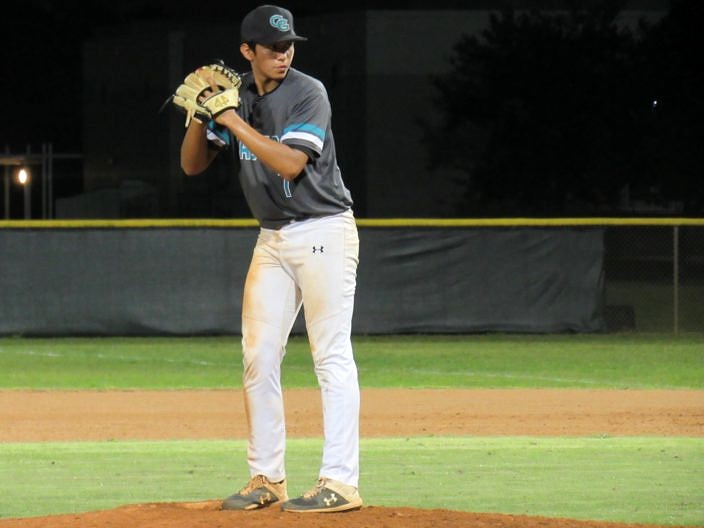 The Jaguars got off to a quick start tonight, with Cole Lea getting a lead-off double to start the game. Lea would be thrown out at third after a bunt attempt from Aaron Cornieles, Max Wank drew a walk to put runners on first and second with one away in the inning.
Tomas Batista singled to center field to bring in the first run of the night, while Gav Werner hit a sac fly to center field making it a 2-0 game in the first inning.
Coral Glades continued to put the pressure on Spanish River in the second and would ultimately put the game out of reach. Oscar Contreras drew a lead off walk followed by a well placed bunt from Gabe Dasilva. Freddy Cornieles would walk and load the bases for the Jaguars with no outs.
Contreras would score on a passed ball making it a 3-0 game then Cole Lea singled to left field driving in Dasilva. Aaron Cornieles put the nail in the coffin with a three run home-run to right field making it a 7-0 in the second inning, it had the Jaguars bench realizing that this season's hard work was gonna pay off.
"Right off the bat I knew it was a hard hit ball that had a chance to get out, and to help our team get this title back in our hands is a great feeling." said Cornieles.
For Tarbet, the win was a team effort, starting with him on the mound.
"I had a clear mindset going into tonight. I really wanted to ball out for our guys, and that's what we all did," said Tarbet.
Coral Glades will host South Plantation in the regional quarterfinal. Spanish River will square off against the defending 8A state champs St. Thomas.