Douglas Escapes Close Call, Heads To District Title Game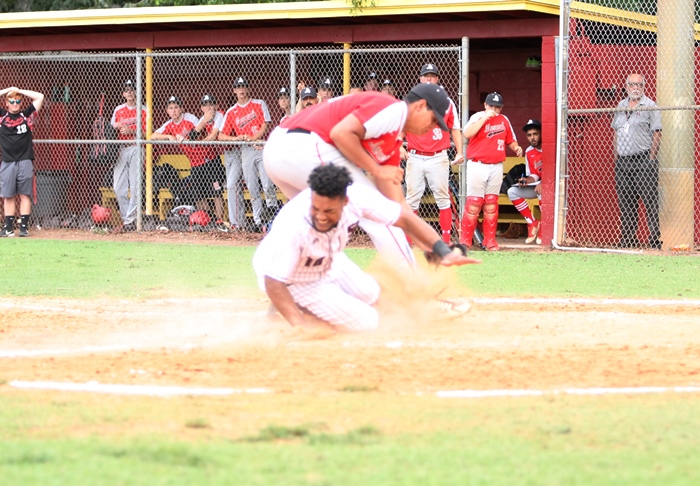 The Douglas Eagles have certainly made things interesting down the stretch. In a district that the Eagles dominated the first time around, Douglas received a wake up call two weeks ago when they dropped their only district game of the season to Monarch.
On Wednesday, the Knights were back at it, tormenting the Eagles once again. Kyle Yeoward took the mound for Douglas, and threw a complete game, two-hitter. The Eagles needed every bit of the strong performance from Yeoward, before breaking through with three runs in the sixth inning to defeat Monarch 3-0.
"They gave us trouble a few weeks, ago, and again today," said Douglas Manager Todd Fitz-Gerald. "Everyone thinks these district games are just a cakewalk, but that is never the case. The semifinal is the most dangerous game in a playoff run, and were were able to do enough there in the sixth inning to get the job done and move on."
The Knights turned to Nick Marchione to hold the high powered Eagles offense down, and for five innings, Marchione kept the Eagles off balance. Throwing mainly off speed pitches, Eagles hitters had a hard time timing up the Knights righty.
Eventually, Gabe Cabrera broke through in the sixth inning with a lead-off double to right-center. Marchione was then relieved from the game, and on a wild pitch, Rivera motored all the way around third, and without hesitation, scored.
"There was no way I was stopping," said Rivera. "I got a good jump, and when I saw where the ball was when I rounded third, I knew I could beat the throw home. We needed a spark. It was a big point in the game and I knew we just had to score that run and get the lead."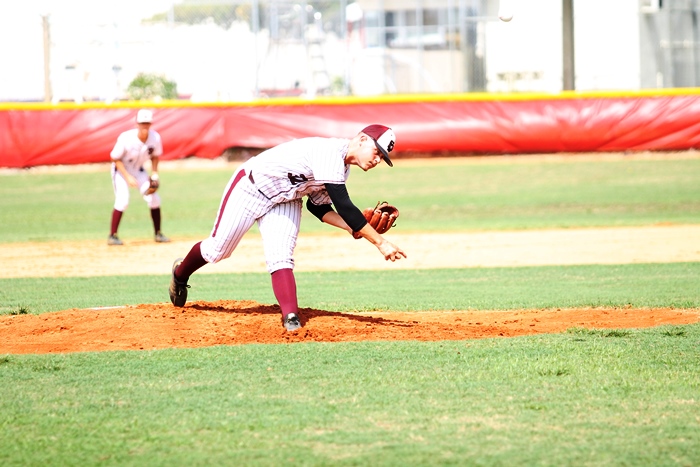 The Eagles would then tack on two more insurance runs in the inning after Colin Flynn doubled and scored on a Vinny Gallo single. Hunter Fitz-Gerald would later add a sacrifice fly, giving Douglas three runs, two more than Yeoward would need to close out the game.
The righty, who had been brought back slowly since suffering an injury midway through the year, was let loose Wednesday by the Eagles coaching staff.
"It was nice to get back out there and get into a rhythm," said Yeoward. "I threw a couple innings last week, but being able to go all seven today with the stuff I had, felt good. I had all my pitches working, and with there being no score, I knew I had to stay focused on each pitch."
Douglas has won the last six 9A-11 titles, and will go for number seven when they face Coral Springs, an upset winner over Taravella, on Thursday afternoon.
"The first step in any title run is taking care of business in this semifinal game, and we did that today," said Fitz-Gerald. "Now we get focused on tomorrow, and winning a district title, and then we will start preparing for the regionals."