Flanagan Powers Past Douglas & Into Regional Finals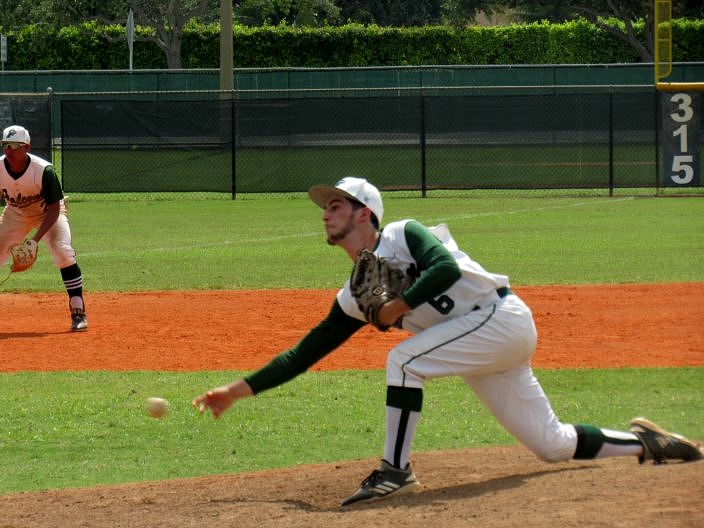 A five-run explosion broke open a tie game in the fifth inning and propelled the Flanagan Falcons to a 10-3 victory over the Douglas Eagles in Saturday's 9A regional semifinal, as Flanagan now advances to the regional championship for the first time in five years. The Falcons (20-4-1) will travel to the Palm Beach Central Broncos on Wednesday night with a berth in the state Final Four up for grabs.
A two-run home run by Miguel Useche accounted for the winning runs and sparked the big fifth inning for Flanagan. Alec Ducasse worked a one-out walk to bring up Useche, and the catcher jumped on a 1-2 offering and sent it over the center field fence to lift his guys up with the lead and the momentum.
"I was sitting fastball and thinking offspeed, and he threw a high change up, so I happened to put a good swing on it," Useche said. "We trust our guys with whoever is out there to get the job done."
On Saturday that guy was Useche, but he was not the only one. Junior reliever Nicholas Esposito came on and quelled the Eagles' final rally bid in the sixth, as he recorded the final five outs to preserve the victory.
Douglas (20-6) trailed by four runs in the sixth, after Max Baldaccini followed Useche's homer with an RBI double and Michael Laguardia added an RBI single to push it to a 7-3 advantage. The Eagles loaded the bases as Andrew Jenner and Gary Swanson walked and Hunter Fitz-Gerald was hit by a pitch. Esposito came on and allowed a run to score on a fielder's choice ground out from Coby Mayo, before ending the inning on a fly ball to right. An inning later Esposito again found himself in trouble when Douglas loaded the bases once more, but he struck out the final two batters to end the game.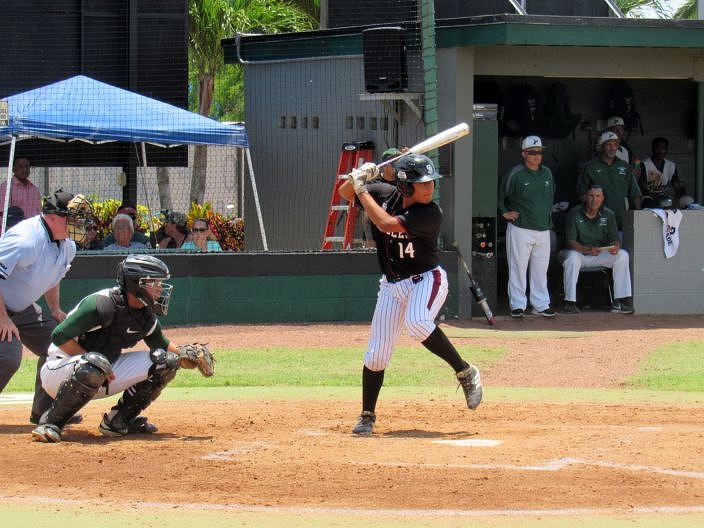 "Our guys are resilient; they have been all year we have been finding ways to win," Flanagan Manager Noel Figueroa said. "Every game someone has stepped up, and Nick Esposito came in and drove in two big runs and we told him to go get one out on the mound and he ended up getting the final outs for us."
In the second inning, the Eagles grabbed their only lead thanks to back-to-back solo home runs from Mayo and Hunter Fitz-Gerald. Douglas had 10 hits total but did not execute with runners in scoring position like they usually do, as it stranded 14 base runners in all.
"We had bases loaded three times today and only scraped one run out of those three times, so our offense didn't click on all cylinders today," Douglas Manager Todd Fitz-Gerald said. "It wasn't a typical day for us all around today and they took advantages of opportunities late when we didn't earlier in the game. So we just have to get back on the grindstone and get back to work and get ready for next year."
Flanagan answered those longballs by tying things up in the fourth. Starting pitcher Stephen Schissler reached on an error and moved into scoring position when David Joseph walked, then scoring on an RBI single from Baldaccini.
It was Schissler who backed his own stake on the mound by giving his club an early 1-0 lead with a run in the bottom of the first. Tyler Epstein and Useche both singled, and Ray Rivera walked to load up the bases for Schissler, who came through with an RBI single to left.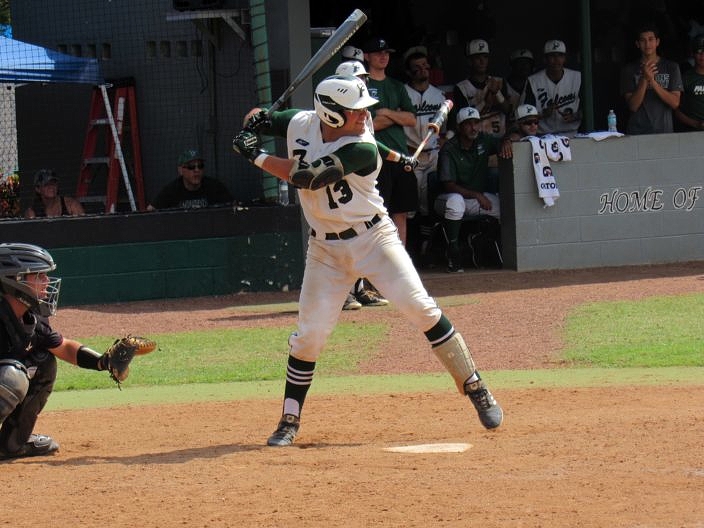 Flanagan is now one game away from reaching the state Final Four for the first time since 2010, when the Falcons won their third state championship and also the National Championship. Since then the program has gone 0-4 in regional title games, a trend that this year's group now looks to end.
"These guys all have faith in each other and I think that will help us with these upcoming games," Figueroa said.