Gibbons Returns To States For First Time Since 1992
Tim Manning hurdles the catcher on a passed ball to extend the Chiefs lead
The 2019 version of the Cardinal Gibbons baseball team has been built from the ground up. Manager Jason Hamilton has defied conventional wisdom of playing travel baseball all summer, instead opting for a system that keeps his players together and developing young players.
On Wednesday night, the commitment to that system paid off in a big way, as the Chiefs defeated Monsignor Pace 5-1 in their 5A regional final, sending Gibbons to their first state tournament appearance since 1992.
"We have had some really good teams the past few years," said Hamilton. "But we always seem to come up against teams like McCarthy, or Heritage, and things didn't work out. This year's team was as good as any we have had, and we got the job done tonight against a very good Pace team."
The tone for this one was set early by catcher Kevin Hirsch, who is one of those players that came up through the Gibbons system. Hirsch launched a solo home run in the second inning, giving the Chiefs a lead they would never relinquish.
"We play with a lot of confidence and we knew if we got up early we could win the game," said Hirsch. "We put in a lot of hard work, and it's going to be great to go to states."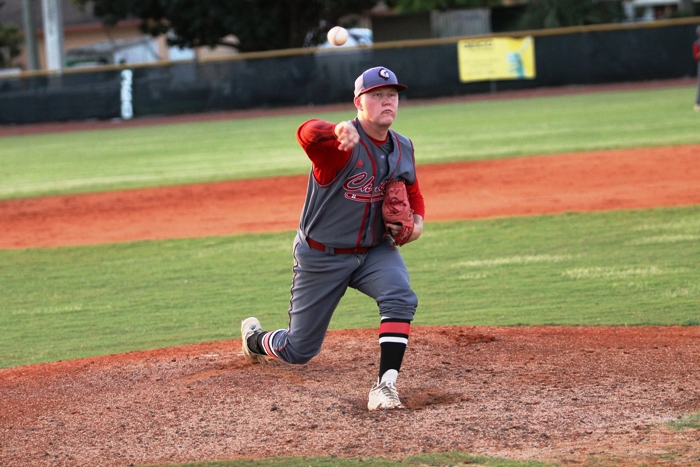 One of the catalysts for the Gibbons state run has been Tim Manning. On Wednesday, Manning provided a play that exemplifies how these Chiefs play when he scored on a wild pitch by jumping over the pitcher to score a run. The play was typical from the emotional leader of Gibbons.
While Manning threw a complete game shutout in the regional semifinal win over district rival North Broward Prep, it was his teammate Keanu Buerosse who got the starting assignment against Pace. Buerosse went 5.1 innings, allowing only four hits and no runs.
"We said before the season that we were going to the guys to carry this team opn the mound, but we are nothing without the eight guys behind us and Kevin behind the plate," said Manning.
As for Buerosse's performance, it was something that team saw coming. In the HSBN South Florida Preseason Challenge, Buerosse defeated these same Spartans 3-1, and although that game did not count in the standings, it set the tone for what happened on Wednesday.
"That is a great hitting team over there," said Buerosse. "So I knew I had to try and control the strike zone and let my defense work behind me. We beat them before, but to win a regional final game against a team like that feels great."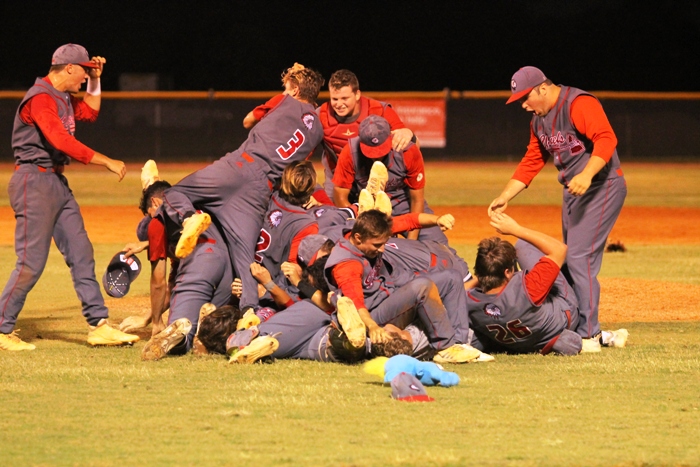 Hirsch finished the day 2-for-4, on top of the first inning home run. He was joined with big offensive days from Logan Puente, who went 2-for-4 with a run and an RBI, and Brice Montiel, who had a big two-RBI single that took the lead from three to five in the sixth inning.
David Rossow went the final 1.2 innings, allowing one run, and working out of a jam in the seventh that saw the tying run come to plate.
Gibbons will now go on to face Bishop Moore in the state semifinals Wednesday, May 29th, at 1PM. The Chiefs lost to the Hornets earlier this year 6-5 in the Bishop Moore challenge, a tournament that features top private schools from across Florida. Manning, the likely starter for gibbons in the state semifinals, went five innings in that game, allowing only two earned runs.
Bishop Moore's top two pitchers also threw in that game, with Jake McRae going five shutout innings, Blake D'Arville going four in the nine-inning battle.