Highlands Christian Rides Carney's Arm Into Regionals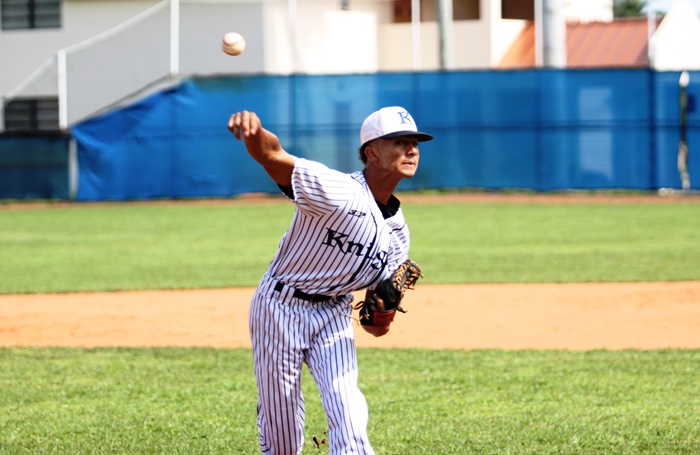 This is the time of year when the Highlands Christian baseball team usually peaks. The Knights started the season slowly, as they had in previous seasons, but on Wednesday afternoon they again finished strong.
Daryl Carney threw a complete game two-hitter, and the Knights used a three run third inning to defeat Jupiter Christian 3-1, advancing to the 3A-7 championship in the process.
So why is it that the Highlands club always seems to start slow and finish strong?
"This year, we had to do some coaching and teaching early on, getting guys to understand their responsibilities to themselves and their teammates," said Highlands Manager Bruce Charlebois. "It's a young group, and we had to start with the fundamentals, things as simple as catching and throwing. Then as the year went on, these guys started to get it, and they became a family."
It is also always a plus when at the center of that family is a guy like Carney, who has plus velocity, and can throw several different pitches for strikes. As Charlebois explained, when Carney is on like he was Wednesday, he is tough to beat.
"The key to Daryl is him throwing strikes and being around the strike zone," said Charlebois. "His ball tends to run in on right-handers, and sometimes that can result in pitches being off the plate or hit batters. Tonight he had full command of his pitches."
Jupiter Christian was a team that had defeated the Knights twice already this season, as the saying goes, it is hard to beat a team three times in one year.
"We had played two tough ballgames with them this season," said Eagles Manager Mike Lord. "We knew beating them a third time would be difficult, especially at their place. Daryl threw a good game against us today. We didn't play badly, we just didn't get the hits when we needed them."
Highlands Christian did all of their offensive damage in the third inning. Jon Abbondandolo walked with one out, and Daniel Farinas singled. A fielder's choice brought in Abbondandolo with the first run. Carney then walked, and a Gyasi Troeman single scored Farinas and Carney.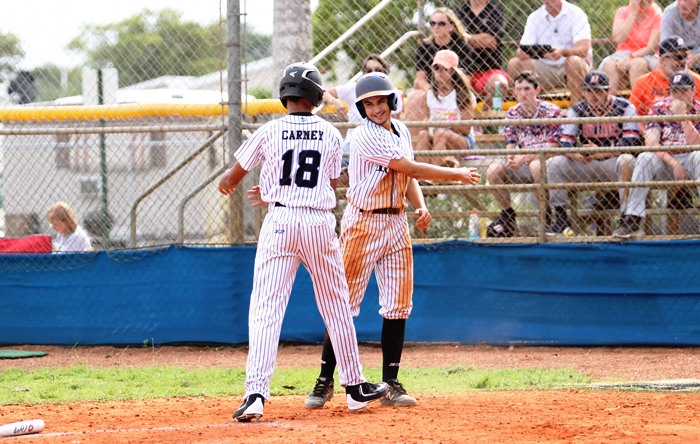 The Eagles would claw their way back into the game when Garritt Satndifer hit a sacrifice fly, scoring starting pitcher Zach Morgan.
That would be all that Jupiter Christian could muster off Carney. In the seventh, the Eagles did put the tying run on first, but Carney was able to strikeout the final batter of the game and secure the win.
"It was great beating them today after they had gotten us twice during the year," said Carney. "Now we have to come out and play our game against tomorrow and go get that district title."
As for Jupiter Christian, they finish the season 15-5-1, and even with the semifinal loss, Lord considered it a successful season.
"We played well this year, won some games against some good teams, and we competed. I told our seniors that the wins and losses won't define this team, but the bonds they created will be what they all remember when they look back on this season and their playing careers."