McArthur Back In Regionals After 6-1 Win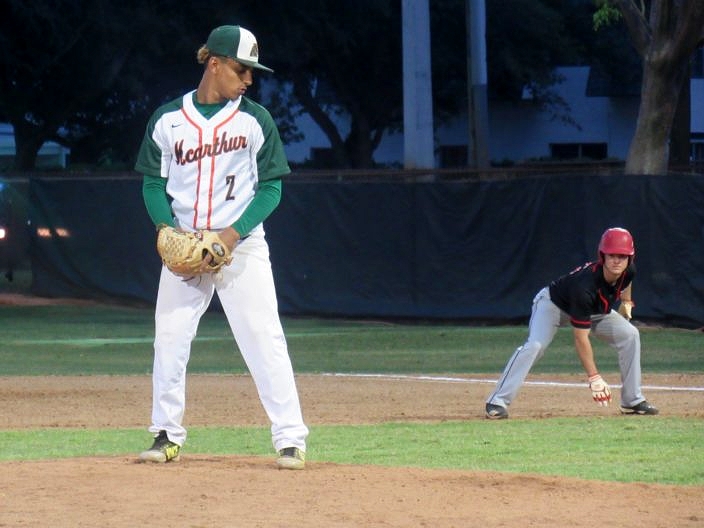 McArthur and Cooper City have had two epic district battles this season. On Tuesday night, it was round three, only with the stakes much higher. The Mustangs and Cowboys had a regional playoff appearance on the line.
The Mustangs were able to take control of this one early, and after having a successful season, McArthur will move into the district championship game against Nova with a 6-1 win over the Cowboys.
"I told the kids tonight just execute and focus, enjoy the game. We've been looking forward to facing Nova because we had some good games with them this year, I know these guys are hungry for it." said McArthur Manager Oddibe McDowell.
The Mustang's were led by George Hernandez who threw a complete game, only allowing two hits and one earned run, while recording 12 strikeouts. Hernandez showed great control and kept a Cowboys offense off balance and out of sync to ensure the win tonight.
"We work hard and we told each other to execute the plays we needed to get the win tonight. When we play like we did tonight it helps my confidence when I'm on the mound." Hernandez said.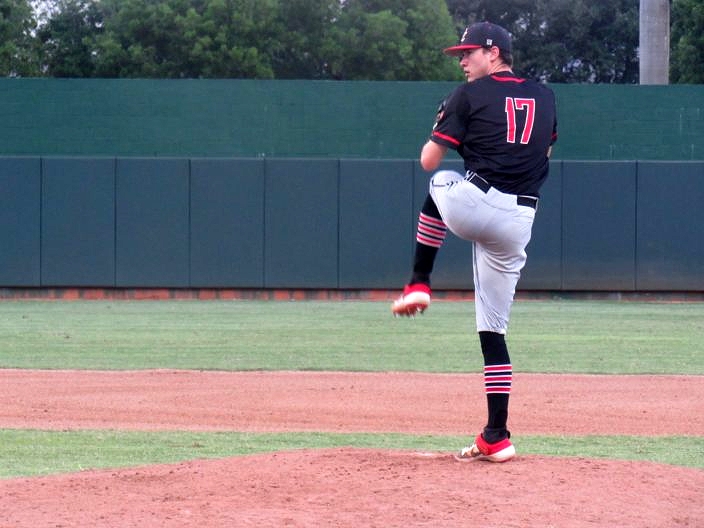 Cooper City struck first tonight in the first inning after Elijah Baxter drew a walk to start the game. Jordan Shulman grounded into a fielder's choice to drive across the first and only run of the night for the Cowboys.
Mcarthur tied the game late in the second after a Andres Dilone triple off the left field wall. Joseph Figueroa laid down a squeeze bunt to bring in the tying run and start the offense for the night.
Jonathan Piaggio was on the hill for the Cooper City tonight going six innings. Piaggio started off the night with good pitch sequences and offspeed but it proved to be not enough after three Cowboys errors resulted in runs.
"We struggled tonight defensively but you have your good days and bad days, we just have to take a loss like this and learn from it and not make these mistakes next year and continue to build with our core group of guys," said Cooper City Manager Brian Clark.
George Henandez started the third inning for the Mustangs with a four pitch walk followed by a stolen base to put himself in scoring position. Joseph Desancits singled down the third base line to take the lead 2-1.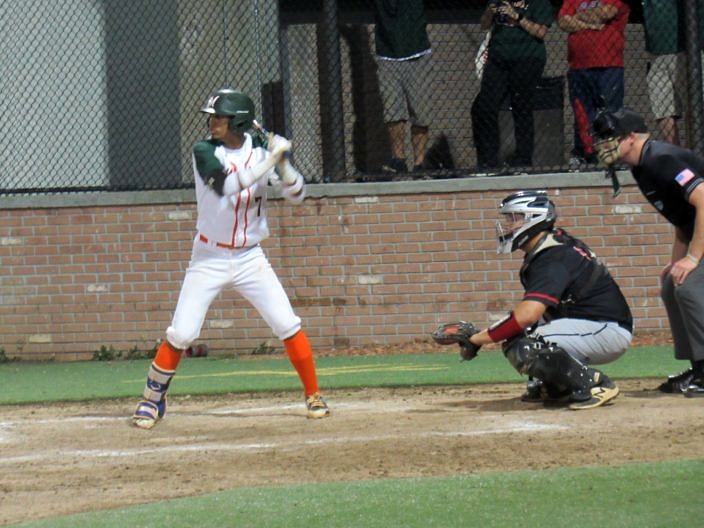 With Desancits moved over to third after a strikeout and groundout, Yordys Valdes and Andres Dilone both drew walks to load the bases for Kevin Iler who'd walk on four straight pitches bringing in the third run of the night.
After a quiet forth inning McArthur got hot fast and took control of the game.
Yordys Valdes singled hard up the middle and advanced to second base after an error from Piaggio. Valdes stole third and scored on a sac fly from Andres Dilone. After a quick walk and hit by pitch Joseph Perez sealed the deal with a doubled off the wall driving in two runs to make it a 6-1 ballgame.
"We settled down, played our game tonight and made the best out of the opportunities we had and capitalized." said Perez.
McArthur will face off against Nova Wednesday night for the 8A-15 district title.