McArthur Stuns St Thomas Aquinas For 1st Trip To States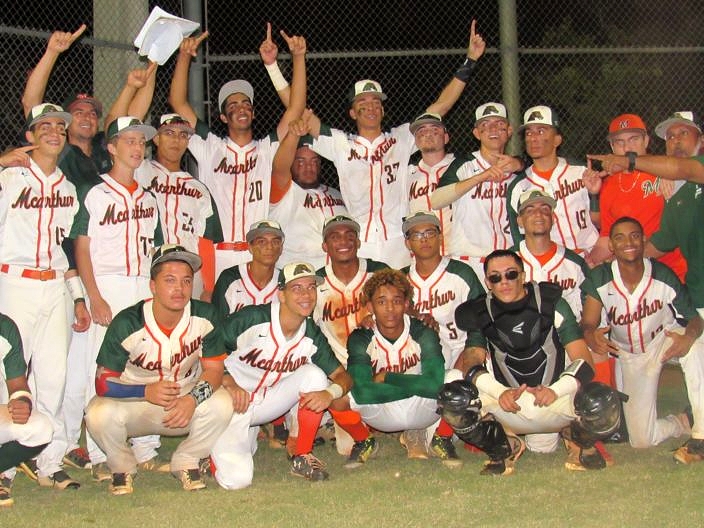 Photo Gallery
McArthur met the defending state champion St Thomas Aquinas Raiders in a match-up that many wouldn't have predicted early in the season, except for the Mustangs. They proved that they are a force to be reckoned with by defeating the Raiders 2-0 on the strength of a George Hernandez no-hitter.
McArthur will host the Plant City Raiders on Wednesday, May 29th in a state semifinal at Hammond Stadium in Fort Myers.
"These guys came out and did what they needed to do, I couldn't be more proud of them," McArthur Manager Oddibe McDowell said. "We have been resilient all year long, always found a way to get the job done. George came to me and said he wanted the ball in the biggest games and has delivered every time for us, he has been absolutely awesome."
George Hernadez took the hill Wednesday for the Mustangs and punching their ticket to the state tournament with a special performance. Hernandez went seven innings without allowing any hits, with two walks along with nine strikeouts. Pitching in big games is nothing new for Hernadez, who threw a one-hitter against Mater Academy in the regional quarterfinal.
"My goal was to book our ticket to the state semifinal with my team and get us to the next level," Hernandez said. "We came into the year knowing we were underdogs and our goal was to make a change and prove ourselves."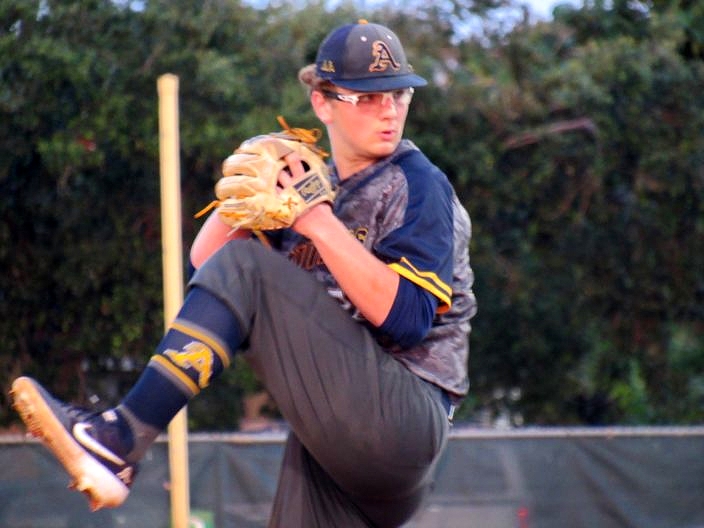 It was an impressive night on the mound for the both teams, as Nate Thomas was tasked with shutting down the hot Mustangs. Thomas went six innings allowing two runs off four hits and striking out six. Up until the fifth inning both pitchers were dueling with no-hitters, before McArthur broke up the no-no with three singles in a row to shift the momentum late and take control.
After Josue Figueroa, Kevin Iler and Joseph Perez delivered three straight singles in the fifth, the Mustangs had the opportunity they needed. Figueroa scored on a passed ball to make it 1-0, but two quick ground outs halted the McArthur offense and got St Thomas out of the jam.
"We've got to tip our cap to their pitcher; he had one of those nights he had to have," St Thomas Manager Troy Cameron said. "We are a team that gets guys on base and puts pressure on the other team, so for us to not get guys on base tonight we couldn't apply the pressure we usually do. These returning guys know what it takes to go all the way, so we'll regroup and get ready for next season."
The Mustangs got some insurance in the sixth to put the game out of reach. Jose Hernandez got hit by pitch to lead off the inning. Hernandez advanced to second on a passed ball to cancel out the double play ball. Yordys Valdes doubled to left field, driving in Hernandez to go up 2-0 and get closer to celebrating their first regional final victory in school history.