Sagemont's Suarez Pitches Lions Into Regionals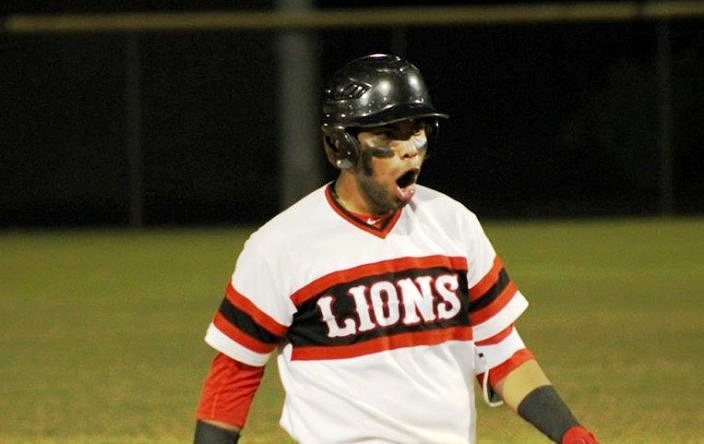 After struggling to compete with defending district champion Sagemont in two games during the regular season, Doctors Charter intended to make their district semifinal playoff game a bit tougher on the Lions.
Behind the arm of Charlie Calli, who threw a complete game, the Hawks did just that. In the end, the Lions offense was a bit too much as they won 4-1, and advanced to the district championship.
Calli finished the day striking out three, while giving up three earned runs.
His counterpart, however, Fayvan Suarez was equally up for the task. Suarez threw six scoreless innings to record the win, striking out 12, while scattering two hits along the way.
After a scoreless first the Lions picked up their first run in the bottom of the second. Keshaw Babo was hit by a pitch, stole second, advanced to third on a fly out to right field by Anthony Gutierrez, and scored on a passed ball.
In the fourth, the Sagemont bats were at it again. A leadoff triple by Babo and a walk to Gutierrez led to two runs. Derek Ordaz scored for Sagemont in the 5th after a leadoff double and advancing to third on fly out to center field. Sagemont played some small ball, bunting to score a run and stealing home for another.
Doctors Charter scored their run in the top of the seventh after Jacob Poletto led off by being hit by a pitch. He then stole second and third base. Calli was then hit by a pitch and stole second base. With runners on second and third and no out Max Medina and Chaz Royo struck out before Zaire Cox laced a line drive to right field to plate Poletto. Cox Stole second base and with the tying run at the plate and runners on second and third, Mason Koczwara flied out in foul territory to end the threat and the game.
Ordaz had 2 doubles and went 2-3 with a run scored for the Lions.
Sagemont Faces Archbishop Carroll, which won 2-1 today over Riviera Prep, in a repeat of the 2018 3A-8 Championship game, on Thursday. The Lions have defeated the Bulldogs in both matchups this season.