St. Thomas Wins See-Saw Affair Over North Broward Prep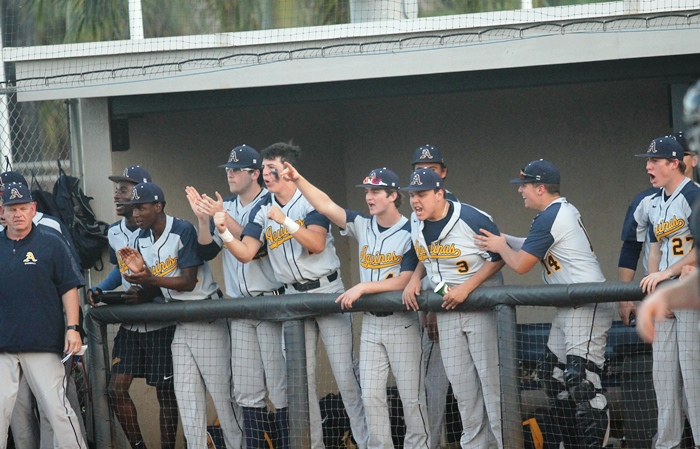 The St. Thomas baseball team experienced a change in leadership this past offseason when former Manager Troy Cameron left to take an assistant coach position for the FSU softball team. On Wednesday afternoon, the Raiders showed that no matter who is in charge, they still are a team to be taken seriously.
Facing the prospects of losing their second straight tight game in the HSBN First Pitch Frenzy, St. Thomas rallied several times, eventually scoring two runs in the top of the eighth, and then holding on to defeat North Broward Prep 5-3, giving new Manager Joey Wardlow his first win.
The Raiders came into the game coming off a 2-1 loss to Park Vista on Monday. Early on, the offense, which could not get much going against the Cobras, appeared set to suffer the same fate early against the Eagles.
NBP starter Shane Huntsberger held the Raiders scoreless through the first three innings. St. Thomas starter Balke Purnell was able to match the zeroes putting up by Hintsberger through the first three frames.
In the fourth, the Raiders broke through with the games first run. Riley Rosario started the inning with a base hit, and after a failed sacrifice bunt, Mikel Cuvet stole second base, and would later score on a two-out single off the bat of Keanu Jacobs-Guishard.
The Eagles quickly responded in their half of the fourth, when a Zac Schultz base hit scored Jake Clemente, who had walked and stole a base earlier in the inning.
St. Thomas would take the lead again in the fifth on an RBI single by Otis McDuffie.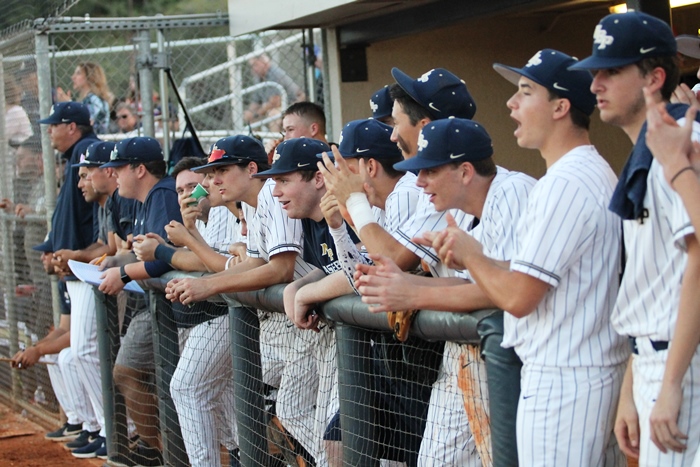 In the bottom of the fifth, the Eagles would take their first lead of the game. Kobe Benson walked, and Tyler Richman reached on an error. Sawyer Feller was hit by a pitch, loading the bases. Yoel Tejada then hit a two-run double, giving NBL a 3-2 lead.
Jimmy Theis would hit an RBI double of his own in the top of the sixth, evening the score at three.
The score would stay that way into the eighth, as the teams took turns stranding runners. In extras, the Raiders patience at the plate would pay off. Sean Sullivan, Theis, and McDuffie would all draw one-out walks. Rosario then hit a ground ball that could not be handled by the eagles defense, allowing Sullivan and Theis to score.
From there, Nathan Little would slam the door in the bottom of the eighth, giving St. Thomas their first win on the young season. Both teams now have a record of 1-1 heading into their final game of the Frenzy.
The Raiders will face Monsignor Pace Saturday afternoon, while the eagles will host defending state champion Venice on Friday night.