#2 Cardinal Gibbons Takes Down #4 Cypress Bay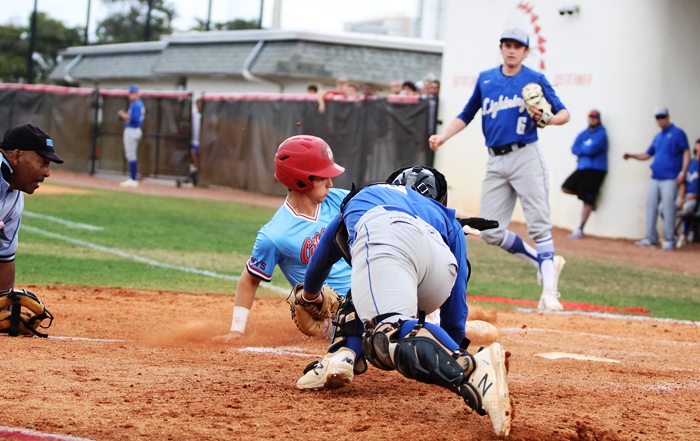 On Monday morning, the first HSBN Broward Power Rankings of the season were released, and by Monday afternoon, two of the top four teams in those rankings were already squaring off.
Cardinal Gibbons, returning many players from their state championship game run from last year, came in as the #2 team, behind only American Heritage. Across the field was #4 Cypress bay, and although ranked lower, the Lightning came in as one of only two undefeated teams in the county.
In the end, it was the home Chiefs who found magic at the plate in the fifth inning, and went on to win 4-0.
"That is playoff baseball right there," said Chiefs Manager Jason Hamilton. "We knew that we were going to be facing one of the better teams in the county, and the game played out as it should when two good teams get together. It was a good win for us."
Lightning Manager Bo Diaz saw his team lose for the first time this season, but still took away some positives from the game.
"Nobody wants to lose," said Diaz. "But these are the type games we want to play, against top teams. The atmosphere was like a playoff game the entire day, and today, they made a few more plays and got a few more hits then us. They beat us today, but our guys saw what it was like to be playing in this type atmosphere."
David Rossow was scheduled to pitch on Tuesday against Taravella, but when Hamilton made a last minute change, the junior took the ball. he then proceeded to throw a complete game, four hit shutout.
"That was a special performance by him today," said Hamilton. "The way he adjusted on the fly and was ready to pitch today instead of tomorrow, it was an amazing job. It's nice to be able to go to a guy that can take the ball whenever you need him to, regardless of situation."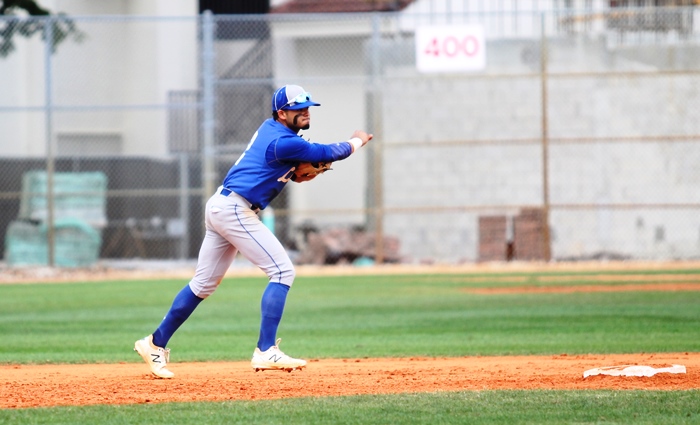 Rossow knew early on that he had his best stuff working, as he worked his way through a tough Lightning offense.
"I knew in about the second inning that the ball was coming out of my hand well today," said Russow. "We have a team that expects to go out and play like we did today. We are a close group, and we all play for each other. Today was no different."
On the other side, Cypress Bay sent Jake Isenman to the mound, and for the first four innings, he matched Rossow zero for zero. In the fifth, the Chiefs finally broke through.
A leadoff walk by Brice Monteil, and a perfectly executed sacrifice bunt that turned into a base hit by Felix Torres put runners on the corners with no outs. At that point, Diaz could have went to his bullpen, but chose to stay with Isenman.
"We stayed with him today because we wanted to show him what he would be facing come playoff time," said Diaz. "Today's game wasn't just about winning and losing, it was preparing these guys so when playoff time comes, they know what they are up against and they will be ready to perform."
Mike Sarakinis, who was one of the few Chiefs to solve Isenman on the day, promptly drove in the first run of the game with a single. After a Trevor Kole walk, Gabe Rodriguez drove in two more with a single of his own, and suddenly Gibbons had built a 3-0 lead.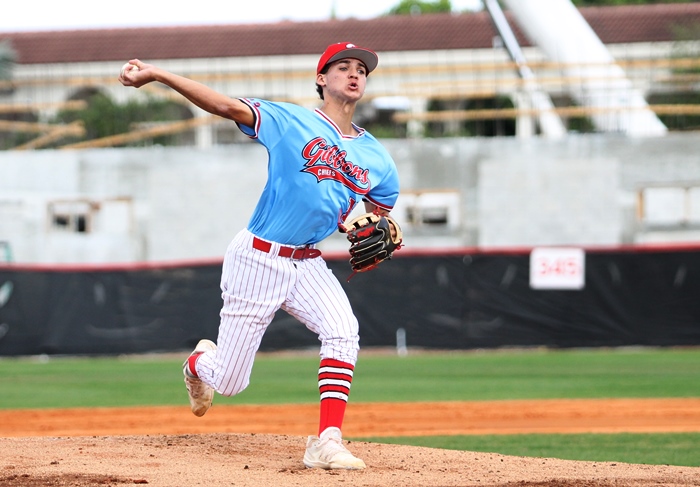 The Chiefs would tack on one more run before turning back to Rossow to close out the final two innings.
"We knew today with the way the wind was blowing, that we had to adjust at the plate," said Sarkinis. "We couldn't lift the ball, had to stay on top and hit the ball on a line." The senior finished the day 2-for-3, with a run and an RBI.
The Chiefs will not get much time to reflect on this one, when Hamilton's team hosts the manager's good friend and Coconut Creek alumni Joe Giummule and his taravella Trojans on Tuesday.
Cypress Bay will be off until Friday, when they face Western (7-1), in a possible district playoff preview.