Sagemont Makes Statement In Win Over Cooper City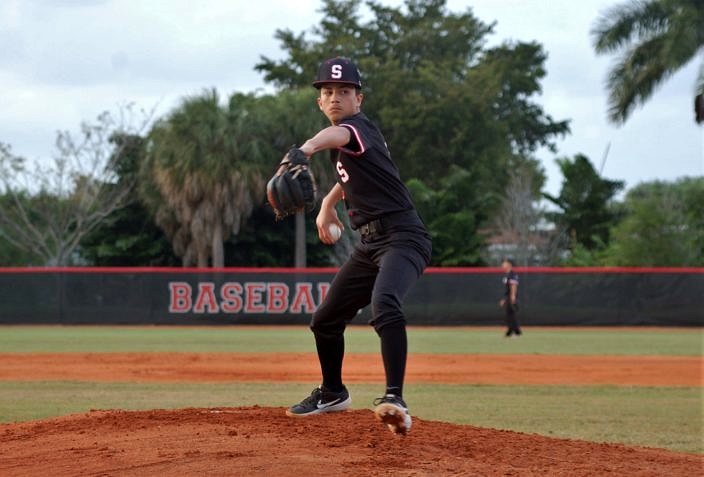 After winning each of their last two games by a single run, the Sagemont Lions exploded for 18 hits in a 16-3 win on Monday night against the Cooper City Cowboys.
"We haven't been hitting the ball," said Lions Manager Armando Sierra. "They're finally getting the concepts down that they need to. We've been working since the season started on staying behind the ball and going opposite field so they don't get fooled by off-speed pitches. Today was just incredible. The right approach was there."
This is the third time in 2020 the Lions have put up double-digit runs, but the other four games they've played in have been low-scoring affairs. Perhaps one of the main reasons Sagemont is still looking for consistency on offense is because of the team's young age.
"If you look at our team," said Sierra, "We have three eighth-graders, three ninth-graders and five sophomores. That's 11 underclassmen on the team. It's been a grind. Prior to today's game, I think the most we've had in a game was five hits. We've been winning because of our pitching, and our defense has been working."
One of the things the Lions focus on is finding the little things to take advantage of in a ballgame. The team noticed early on that while Cooper City starter Juan Ventura was throwing hard, his fastball was "flat." After Ventura struck out the first two Sagemont batters of the afternoon, third baseman Jonathan Vega hit a double to left. Vega came around to score for the first run of the game, and it served as a big confidence boost for the Lions.
"We're not a come-from-behind team," said Sierra. "We're not usually going to put together big rallies like today. That's not our forte. Our forte is scratch a run here and there like we did in the first inning. We struck out twice, got a double, got a hit and scored a run. That's our game. Our guys know just how important it is to jump out ahead early."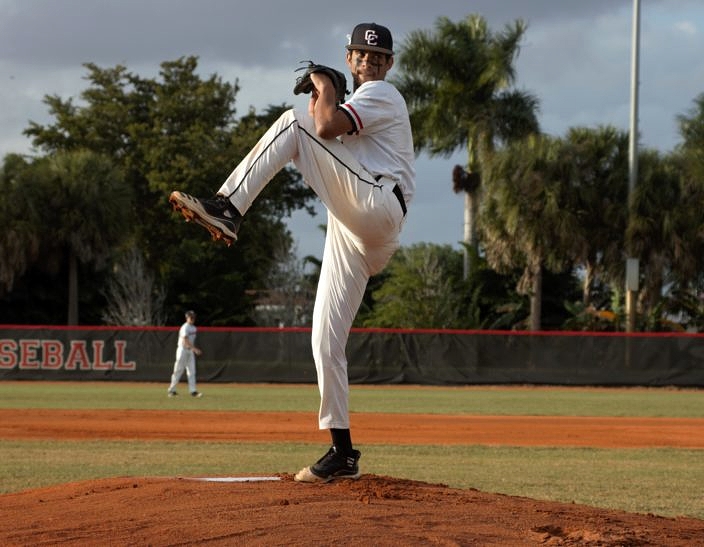 Five total pitchers threw for Cooper City on Monday. Ventura started, and was followed by Blake Katz. After two more runs came across in the fourth, Joey Goldstein, who started at third, came in to pitch the fifth and sixth. Jordan Aronson and Kevin Reichenbach both pitched in the seventh.
"We can't have almost as many errors as hits and expect to win against a good team," said Cowboys Manager Brian Clark. "We came out flat and struggled on the mound, in the field and at the plate. That's never a good combination."
Clark compared this game to the team's game against University last Friday when they went errorless. He explained that the message to his team right now is that if they make the plays they need to in the field, they should be able to compete in every game.
The pitching for Sagemont was another story. Freshman Eric Vega threw five innings of two-run baseball. Eighth-grader Julian Irizarry came in to close out the last two innings.
Vega found himself as the Lions second starter after two of their starters became unavailable due to injury. Both should start throwing again next week, according to Sierra.
"[Vega] was on our varsity roster last year," said Sierra. "He didn't touch the field, but he sat and saw everything our guys did last year so he knows he can do it as a freshman. That has helped a lot with getting his confidence through the roof, and he's executing his pitches right now."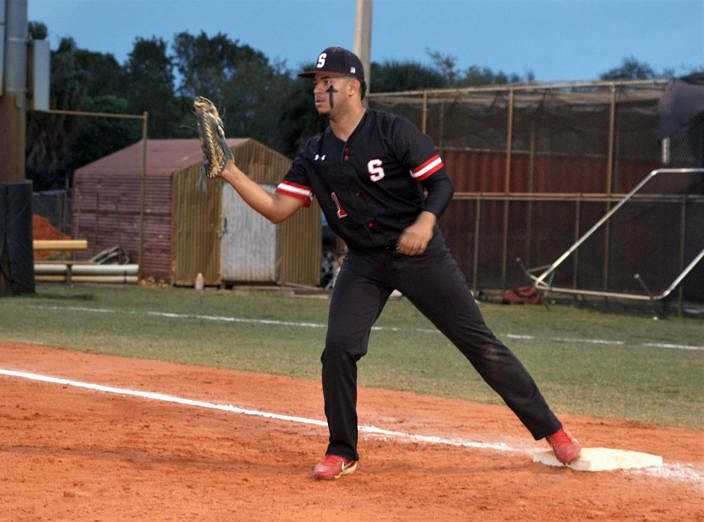 Vega gave plenty of credit to the rest of his team and said that the offense helped to provide him with some extra swagger on the mound.
"I know I have a great a defense," said Vega. "I'm a pitch-to-contact pitcher, so that's all I had to do. Our defense did a great job. We had an error in the first inning, but we got out of it and our team just took that momentum forward."
The middle of Sagemont's lineup did the most damage against the Cowboys. First baseman Santiago Barcelo, right-fielder Alejandro Simo and center fielder Alex Sousa combined to go 9-for-11 with 6 RBIs on Monday.
"There's no secret to that," said Sierra. "We're tough to beat if we can do that every single game. Hopefully, we can continue this. We have another big game on Wednesday against American High School in Miami. That should challenge us, but I have my ace going so I feel good about our chances."