HSBN Launches Senior Week & Senior Yearbook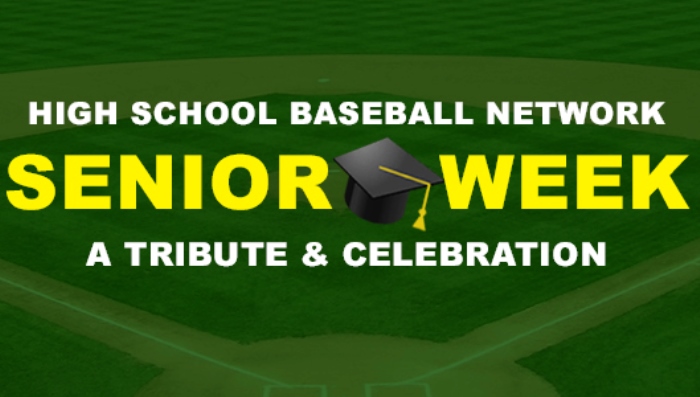 There is little doubt that with every four-year cycle, coaches and programs feel the effects of seniors graduating and leaving. In this time of uncertainty, I am here to tell you that HSBN also feels those emotions.
Players that come in as freshman, players such as Kolten Wik, Charlie Soza, Shalom Marcus, Angel Torres, Charles Calli, Logan Koch, MC Sagaro, and dozens and dozens of others came into the HSBN system as babies, and are now leaving as adults, in a way that no senior class ever has left their high school teammates and classmates.
Albert Hernandez won our first HSBN All-American Weekend Home Run Derby championship as a freshman when he stepped on the field at St. Thomas University and put on a show. Two years later, Hernandez won our HSBN Miami Hitter of the Year award as a junior.
Unfortunately for Hernandez and the over 900 seniors in Palm Beach, Broward, and Miami, they will never get to experience that final moment of high school baseball, the one we have all realized, whether it ends in a dogpile in Fort Myers, or in a district tournament.
I still remember how my high school career ended. Tie game, bottom of seventh, we were fifth seed against top-seeded Coconut Creek. Sacrifice fly to left, Coral Springs Manager Mike Federman scored the winning run, as I drop to my knees, crying. Everything me, and my teammates worked for over four years, was over in 15 seconds.
Fast-forward 27 years, and both Federman and myself went into the Coral Springs Baseball Hall of Fame this past October, me for playing, and him for spending the past two decades coaching at his rival school.
That is what high school baseball means. It is a bond, and to lose that bond of senior year is something that the 2020 seniors will never forget.
That is why in this time of uncertainty, HSBN went to work. HSBN wanted to make sure that these seniors had every opportunity to play one final baseball game in high school. HSBN wanted to incorporate everything they lost into one last week of senior glory.
Over the past few months, HSBN has worked tirelessly with the Miami Marlins, local colleges, and coaches across South Florida, to create the HSBN Senior Week event. The idea is for every senior to play one final game with their teammates, while also experiencing their "Senior Moment".
"The current pandemic has thrown our world a curve ball, and impacted many great plans we all had for this year, including your 2020 seasons. We have to focus on the positive and that is that you all have a bright future ahead of you, both on the field as well as off. The Marlins look forward to continuing to work with the High School Baseball Network as they organize a special Senior Week of events to celebrate your senior seasons and amazing talents." said Michael Hill, President of Baseball Operations for the Miami Marlins.
While the Marlins and HSBN are excited, so are some of the local colleges.
"What a great opportunity, during this time, to provide a platform for these seniors to go out to the field and enjoy the sport of baseball with fellow seniors," said Lynn Head Coach Rudy Garbalosa. "To have their senior day celebrated in front of family and friends will be a life lasting memory."
The result of all of the brainstorming is this result:
HSBN Senior Week:
Here are a few disclaimers. The biggest question I received was, when will this take place?
The honest answer is, I don't know. Our plan is to create the event as a To Be Determined. We are at the mercy of this brutal virus. Best case scenario would be holding the event in late June, or July.
What I do know is when we are cleared to be on a baseball field, we will be prepared to carry out this plan.
In addition to Senior Week, we have created the HSBN Senior Yearbooks in Palm Beach, Boward, and Miami. Coaches, parents, family, and friends can leave messages for their favorite seniors, memories that will last a lifetime.
The Yearbooks are a new permanent feature for HSBN sites, and will be displayed forever, much like school yearbooks, only with the access of a click of the mouse.
Many have already honored these seniors, and all the messages can be found here in each county. This also is the place you can submit new messages. So seniors, enjoy our little surprise!
Now back to what you all are here for. Today, we release the rosters for Senior Week. We put these rosters together based on roster numbers, and some of the teams are extremely exciting, with rival schools playing on the same team in their senior games.
One of the cool features of Senior Week, is teams will be able to carry out their Senior Day festivities within the games, meaning that parents and seniors will both be honored during these games, just as they would have had the season played out.
Here are the roster for the HSBN Senior Week.
Now that the rosters have been released, we will work on the match-ups and locations of this 42-team, 21-game week.
In this tremendously trying time, we here at HSBN hope that this opportunity provides some hope and joy for all the seniors and families that have been affected by the Coronavirus, and we look forward to continue to provide positive experiences and memories for not only this years seniors, but many senior classes to come.
We miss all of you, and look forward to seeing you out on the field very soon!