HSBN Scholarship Essay Entry: Daniel Ramos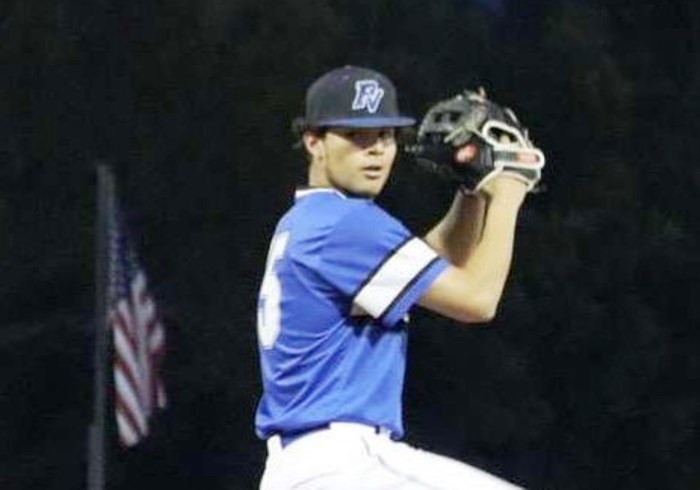 Daniel Ramos, #15, from the Park Vista Cobras, is a pitcher/outfielder that graduates with the class of 2020. Daniel had a 3.15 ERA when his season was cut short. He gave us some insight into what the past few months have meant to him.
Essay:
Around the beginning of my sophomore year in high school, I tried out for the football team. After I eventually made the team, I got moved up to varsity that same year. Later on, when we started practicing, they put me as a tail back because I was really fast.
Then, I went through an accident, and ended up shattering my scaphoid and having to insert a screw, earning myself the nickname, "Robot Hand". The worst part was that, before I got surgery I got so used to the pain, I played the entire football season and baseball season that same year.
It wasn't until I was in the summer playing baseball, and I got to the point where I told my dad we had to get an x-ray, and that's when we found out it was broken.
After getting surgery, I wasn't very mobile and got extremely lazy because I had to sit home and do nothing. The more time I spent home, the more weight I gained. I got very chubby and became very insecure about myself. All of my friends were getting stronger while I was getting weaker.
It wasn't until last summer, in 2019, that I motivated myself every day to run and get back in shape for baseball. I grinded my life out and got back to where I wanted to.
What inspired me the most, were the friends and family that had my back through it all. Recently this year, I started a trend called "#GETMOTO ", meaning to get yourself motivated to do any type of workout you want.
Basically, every night I send a video of myself doing push-ups, abs, or other types of workout, and all they do in return is send a video of themselves doing the workout. The people that like the idea tell me to send them the video every night. Ever since, people have been adding me on social media so they can get the same videos their friends were getting.
These minor setbacks are what prepare me for my major comebacks. Having the honor to walk across the stage holding the diploma sky-high and thanking God was taken away from me. I assure you 99.9%, the person reading my essay at this moment, had the privilege to not only walk across the stage, but get acknowledged by family, friends, teachers, or whoever it might have been.
There are so many stories to tell about the Class of 2020, now we're put on pause due to this pandemic outbreak. Many of us come from the streets, the rich, the poor, or whatever the case might be, either way our hard work and dedication that we put into for the last 12 years, basically went down the drain.
How was Prom? How was Grad-bash? How was shaking your principal's hand? The class of 2020 can't relate. Furthermore, the point is, declining this essay will hurt, but it will never take away my integrity of becoming more of a diligent man/player.
My graduation and baseball season got taken away at the same time, so I guarantee nothing else can get worse.
Today, I play(ed) varsity baseball for Park Vista High School, I work two jobs (both Italian Restaurants), I focus on my grades, and most importantly…I pursue my dreams. Next chapter in my life, college.
Editors Note: Seniors wanting to enter the competition, follow the link below: