Remembering Our Friend, Taravella AD Jason Stein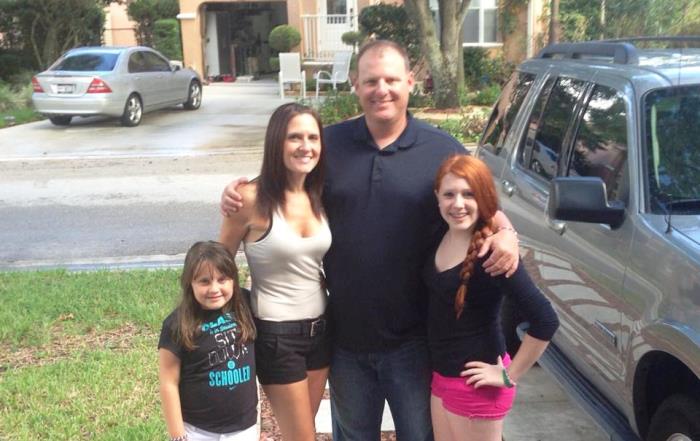 When the COVID virus started spreading in early March, and the 2020 season was cut short, many coaches, players, parents, and fans, felt heartbreak for the seniors, and worried about the future of the game we all love.
For me, however, almost immediately when I learned what this COVID virus was, and what it was doing to people, I had a different worry. A worry that I knew at some point I would have to write an article like this.
When you are a leading voice in a baseball community, your words can deliver excitement, joy, heartbreak, and sometimes, healing. It is a responsibility that I do not take lightly, but one that at times can be grueling and even dreaded.
Today was one of those dreaded days.
The South Florida high school baseball community lost one of its most rambunctious, and jovial leaders, on Thursday, when Taravella Athletic Director Jason Stein passed away from complications due to COVID.
In preparing for this moment, I spent months since March contemplating how I would explain away something that is so in-explainable. What I didn't know when preparing for this moment, was that the person I would be writing about would be a friend.
We use friend in the most relaxed way within the baseball community. We are all connected by this great game, so it is easy to say, that person was my friend.
In the case of Jason, he truly was my friend.
I met Jason when he was coaching at Hollywood Hills. I was a rival coach at the time, and could not figure out how a coach could have a traditional non-power baseball school like Hollywood Hills not only playing well, but legitimately contending.
So of course when we played the Spartans, I had to introduce myself and see what this coach was doing right.
It only took two minutes into that first conversation for me to understand what many have learned through the years. Jason had an infectious personality, one that was so big, that he could have you believing everything he was saying anytime he opened his mouth.
From there, it was easy to see that the keys to his coaching success was in the fact that his players would run through a wall for him.
When talking about a coach, one of the best compliments that can be given is that his players wanted to play for him. That was the case with Jason.
From that first conversation, our friendship grew, as he started coaching at Taravella, and I was at both Coral Springs and Piper, two rival schools. The games were always filled with intensity, but as intense as they were, Jason never took the battles too seriously.
He would joke around before the game, he would have a chat with people in the stands in between innings while coaching third base. He would always be waiting to deliver the next funny line to make someone chuckle.
To him, the competition was fun, but the relationships built were always bigger. He always kept the game in the perspective of relationships first, competition second.
Perhaps that is why he was so at ease when he gave up coaching baseball, and moved into the athletic director role at Taravella. For many coaches, the thought of not being on the field would be too overbearing. But for Jason, he just viewed the athletic director position as a way to reach even more kids.
I asked him one time, how could you give up baseball, and become the athletic director. He answered in the only way Jason knew how, with a smart ass response, and I am loosely quoting here.
"Ant, as a baseball coach I only get to deal with one programs headaches. As the AD, I have an entire school of sports program headaches to deal with. Who wouldn't want that deal?"
As I chuckled, I remember thinking, this guy is just about keeping things light and making people laugh.
Through the years, as I too transitioned from baseball coach to HSBN, Jason and I would talk about our common paths of going from the dugout to administrative roles. We both kept the love of the game close, while realizing we could have a bigger impact off the field.
But yet he still would be at every Taravella home game, and every time I saw him he went out of his way to come say hi, and give me one of his patented sarcastic, witty responses to a question I asked.
Over the past month, I have been receiving daily updates on Jason's condition from Trojans Manager Joe Giummule. Some days the reports were positive, and some days it was hard to read the texts without having a, "Why is this happening and hitting so close to home moment?"
Two days ago, I received news that Jason was doing better, and I thought, maybe I will get through this all without having to write one of these articles.
Then Thursday hit, and in an instant, COVID became very real to many of us. I never was one of those people that said it's not real until it affects someone I know. I knew it was real. And even with that stance, Thursday made me realize I didn't know HOW real.
I lost a friend. No. A lot of people lost a friend, a family member, a mentor, a confidant.
And as I spoke to people close to Jason Thursday afternoon and evening, I realized that every one of them was feeling the same emotions as me. Disbelief. Pain. Uncertainty. Anger. Vulnerability. A feeling of helplessness.
So I am not writing this article for me, although it has been therapeutic, even as I struggle to find the right words. Instead, I am using my platform to speak for the thousands of people that have similar stories of Jason as me.
We all are going to miss you, my friend, and none of us will ever forget the lasting impressions you have made in our lives. Thank you, and Rest in Peace.