CS Charter Offense Blows Up In Win Over Nova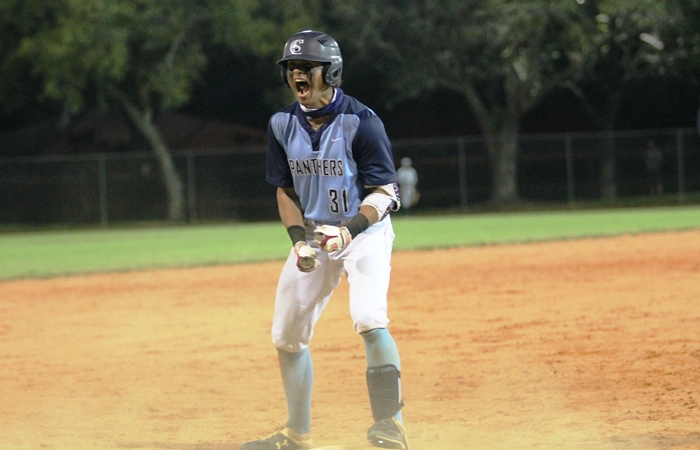 Photo Gallery
With a season as unpredictable as the one currently facing high school baseball managers, it is always a wild ride when a program has a young team where expectations are unknown. That was the case when Coral Springs Charter and Nova squared off Tuesday night in Coral Springs.
With both teams losing a bunch of seniors and contributors to their shortened 2020 seasons, they took the field with an unknown in how their teams would perform from game to game.
In this one, it was the young Panthers that sined. Charter scored four runs in the first inning, after falling behind 1-0, and then kept piling on offensively, in a 14-4 win. Their second straight year of defeating the Titans.
"I have nothing but respect for that program," said Panthers Manager Charlie Fine. "How could you not? They have been the standard by which great teams have been measured for years here in Broward. And even though Coach McQuaid is no longer there, they still have a top program, so playing like we did tonight and getting the win is a positive."
Fine's team is made up mostly of young Panther players that have come up through the school program. Starting pitcher Ryan Vargas, is one of those players, and he went four innings, allowing only two earned runs.
"We have all played together on JV, and now we are together on varsity, and we all just get along," said Vargas. "A night like tonight is fun, because the offense got going, and didn't stop. They just kept piling on runs."
At the center of the offensive explosion was Nathan Maestre, who went 2-for-4, with five RBIs. Maestre, like many of his Panther teammates, plays with a lot of passion.
"We love the game," said Maestre. "We have all played together for a while now, and we all love each other, and feed off each others' energy. When we get rolling like we did tonight, it is exciting. Anytime you can beat a team like Nova, it is a good night."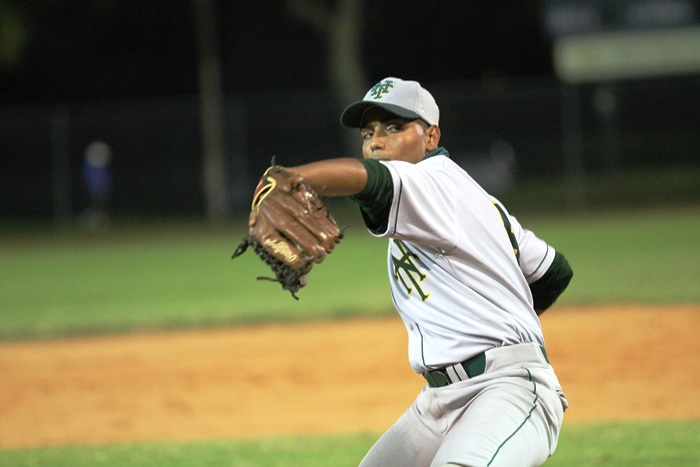 The Titans, they scored a run in the first after Gianni Romenello led off the game with a single, advanced to second and third on passed balls, and scored on a Dillon Cerone sacrifice fly.
The lead would be short-lived, as the Panthers put up four of their own in the first, highlighted by a Maestre bases-loaded triple.
After Charter added a run in the second, Nova battled back with two runs in the third.
The Panthers then stopped the titan momentum by adding four runs in the fourth, extending the lead to 9-3.
From there, Charter scored two in the fifth, and three more in the sixth to put the game away.
Damian Rodriguez went 3-for-4 with four runs and two RBIs for the Panthers. Haiden Walters also had two hits, two runs, and three RBIs.
In all, the Panthers had hits from six of their nine batters in the lineup.
"When the offense is running like that, it's always fun to be a part of a game like that," said Fine. "We needed a game like this to help us with our confidence. We have a young bunch, and it is always good to see young players grow up a bit during the season."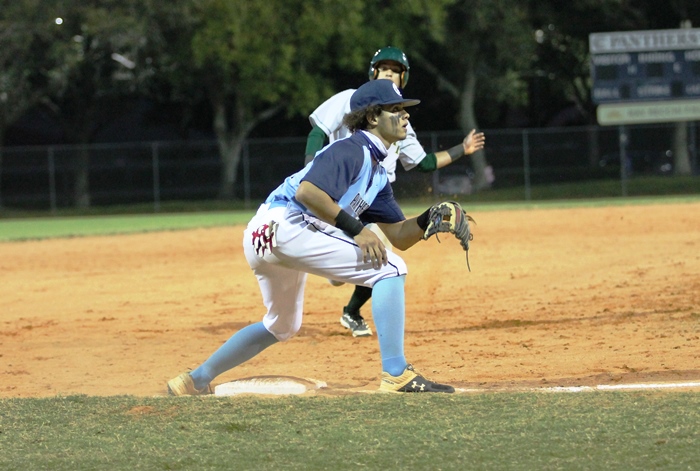 As for the Titans, this was another game where the young players showed a willingness to battle.
"We have fallen behind early in games so far this year, but these guys have shown that they will fight back," said Nova Manager Brian Luebkert, who took over this year for longtime Titan Manager Pat McQuaid. "We lost a bunch of guys to transfers, but the guys that are here are young, and they are going to be real good. It is just going to take some time."
Nova will have to put this game behind them quickly, as up next is a home game Thursday with longtime rival St. Thomas.
CS Charter will enjoy this win for a day, before they host Westminster Academy Thursday night.