Taravella Drops A Thriller To Wellington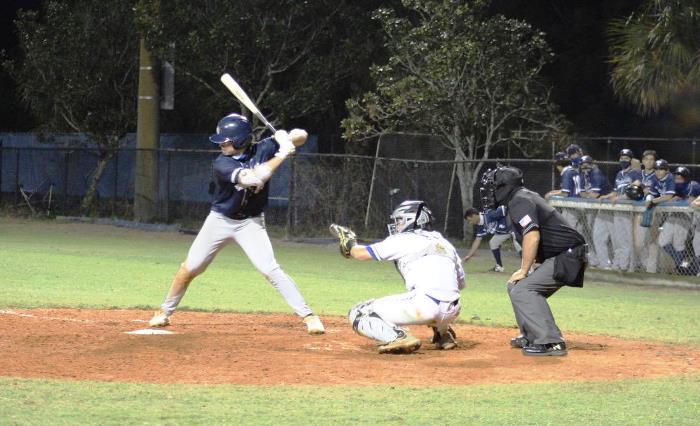 It has been nearly a year since high school players have stepped on the field representing their schools. On Thursday night, Wellington and Taravella put on display why the high school game remains the best game in town.
With the Wolverines playing their first official game of the season, and the Trojans coming off a win over South Broward in their opener, the teams put on a show for the ages, with four lead changes, and a three-run seventh ending in a 9-8 Wellington win.
The craziness started in the first inning, when Taravella started the scoring with a Luis Rodriguez walk, and a one-out Chris Scinta double.
Wellington answered in their half of the first, tying the game on an error.
In the second, the Wolverines took what seemed like a convincing 5-1 lead, scoring four runs on three hits and two walks. Tyler Bean, Daniel Villafane, and Gavin Bogdanchik all contributed to the scoring with singles. Joey Guelli also had a bases loaded walk in the frame.
The Trojans responded in the third with a run of their own. Matt Rubin led off the inning with a double. two groundouts later, Taravella had cut the lead to 5-2.
Wellington got the run back in their half of the inning, with a Bean walk and a Villafane double.
For there, the Trojans chipped away, scoring one in the fourth, and three in the fifth. Two walks to opened the inning, followed by an error, cutting the lead to 6-5. A balk tied the game at six.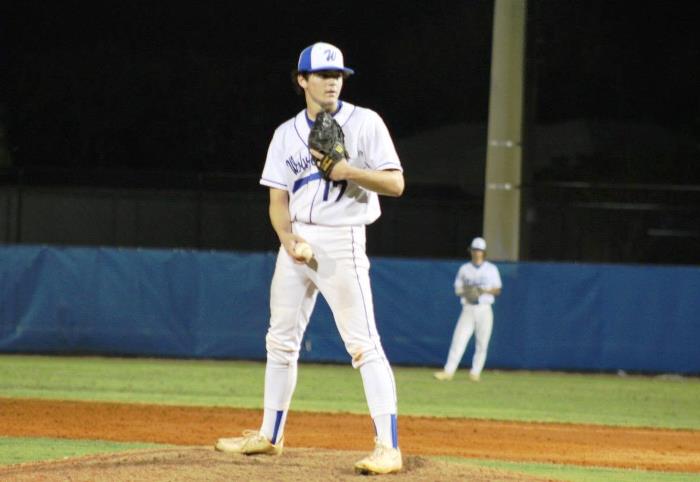 Taravella struck again in the sixth. With one out, Rodriguez singled, and after a fielder's choice, and a hit by pitch, Tony Sanders gave Taravella the lead 7-6. The Trojans added a run on a bases loaded walk.
That set up what would be a wild seventh inning comeback for the Wolverines.
Guelli walked to lead of the inning, and Jackson Hugus reached on an error. bean then doubled, tying the game at eight.
After a flyout, the wolverines worked three straight walks, the last of which was a Bogdanchik walk-off, sending Wellington to 1-0, and the Trojans to 1-1 on the year.
Up next for the Trojans will be a match-up with Northeast, followed by a crosstown rivalry game with Douglas.
Wellington is back in action Friday against Park Vista in a battle of county foes.