Douglas Takes Home Spring Break Title Over Somerset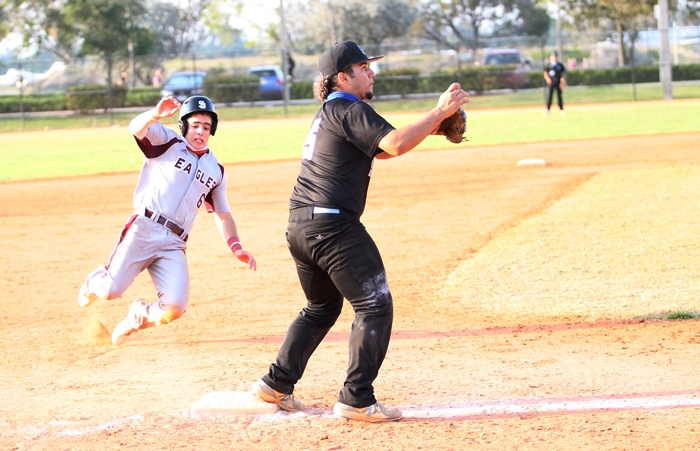 The Douglas Eagles entered the HSBN / Hofball March Madness Shootout ranked #2 in Broward, and #10 in the state in the HSBN rankings. The Eagles came in with a record of 11-1, largely produced by dominating pitching and strong defense.
On Wednesday evening, Douglas walked away with a Spring Break Championship in a 10-0 win over Somerset Academy. The bigger story, however, may have been how a team that came into the tournament at 11-1, enters the second half of its schedule at 15-1, and having found the missing ingredient to a title run – an offense.
"We have been struggling all year offensively," said Eagles Center-fielder Roman Anthony, who went 2-for-3, with a walk, two runs, and two RBIs on the day. "But this tournament, we really started to square some balls up. And today, we came out hitting and didn't take our foot off the gas."
One of the Eagles 12 hits on the day was a mammoth home run off Anthony's bat, one that everyone in the park knew was gone the moment it left his bat.
"I was just able to put a good swing on the ball. It is fun when the team hits the ball like it did today."
It was not only Wednesday that the Eagles batters were hot, but rather the entire tournament. Douglas outscored their opponents 48-3 over the four games.
"We definitely started slowly offensively this year," said Eagles Manager Todd Fitz-Gerald. "But the guys have worked hard and have really started hitting the ball the past few weeks.
On top of the Spring Break tournament, Douglas was coming off games of 11 runs each against Cardinal Gibbons and Monsignor Pace, bringing their run total to 72 runs over their last six games.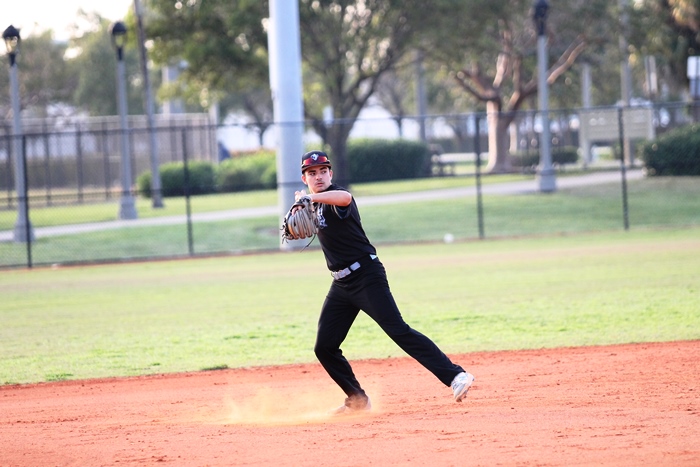 With all of the offensive fire power, it is easy to overlook the pitching, which was dominant again in the championship game. Starter Chris Arroyo and reliever Aiden Williams combined to throw a no-hitter. The former, has watched as this team has matured through the season.
"When we were struggling early, we were winning games, but we really weren't playing together," said Arroyo. "Coach held a meeting and told us we need to figure things out. After that meeting, we did everything together for about two weeks, and we really bonded. Since then, it has been so much fun playing with all these guys. We are all on the same page and so close."
Anthony agreed.
"We are all feeding off each other. Our pitching, defense, and now our hitting, is all coming together. It is fun to be a part of."
As for Somerset, they found themselves in a position that shocked many, earning their way into the championship game with a 2-0 pool play record, and a semifinal win over Western. The Panthers fell behind early in the title game, giving up seven runs in the first two innings.
"When you are playing a team like that, you can't fall behind early," said Panthers Manager Arby Sosa. "We already knew we had to play a near-perfect game, and then you fall behind early, and that will be tough on any team."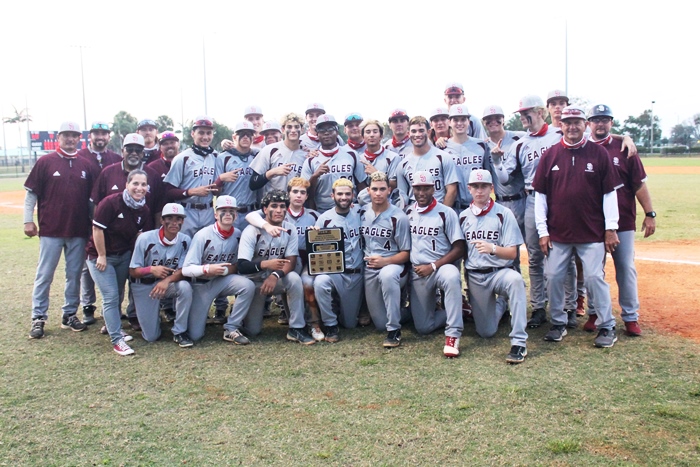 Despite the loss, Sosa made sure to help his players focus on the big picture.
"We did a lot of good things in this tournament, and played well enough to get to the championship game. Now, we have to look to the rest of the season and continue to get better as we head towards the playoffs. We have done a lot of good things so far this year, and we also have a lot of things we have to get better at before playoff time."
Somerset finished the tournament at 3-1, and will head down the stretch as one of the favorites in a tough district that includes perennial powers American Heritage and Cardinal Gibbons.
On the other side, Douglas will start the second half with a bullseye on their back, as they are surely to be the top ranked team in Broward, and one of the top ranked teams in the state when the new HSBN rankings are released Monday.
"We have our goals set for where we want to be at the end of the season," said Fitz-Gerald. "We still have some areas we can improve in, but we have a great group of kids, and are headed in the right direction. This week a lot of things started coming together, and hopefully we can keep the momentum we gained going down the stretch."