Flanagan Drops Tight Game To Goleman 5-3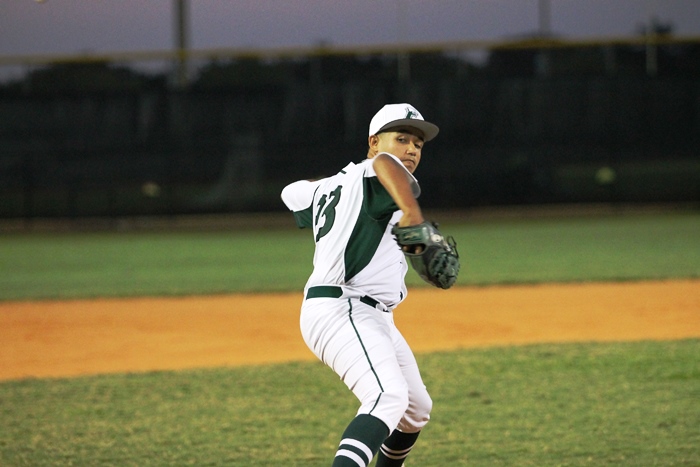 The Goleman Gators and Flanagan Falcons came into their showdown on Wednesday night in similar situations, situations that many teams across South Florida are facing in this return to baseball after a year off. They were both up and down teams early this year, struggling to find their identities.
On Wednesday night, both teams may have found their keys to future success. Flanagan did it by playing good defense, and hitting some balls hard early on in the game.
The Gators found their identity, with a strong performance by budding star, sophomore Brandon Olivera, a University of Miami commit, striking out nine in 4.2 innings of work, and catcher Sammy Hernandez hitting a two-run home run in the third inning.
The end result, was a 5-3 Goleman win.
"It is early in the season, and I didn't think we would really get things rolling until around early April," said Goleman Manager Jose Lopez. "The lack of practice time to prepare was obviously going to hurt most programs, and we are no different. I think though, that we have seen improvement every game, and we will continue to get better as the season goes on."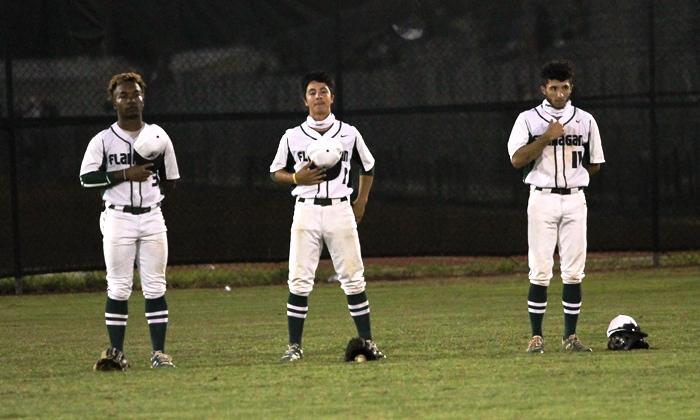 Hernandez, who squared up a pitch in the third that gave the Gators the lead, agreed with his coaches sentiment.
"The one thing we have done is get better every game," said Hernandez. "And that is always the goal. We have such a great team chemistry, and we all get along so well, so if we execute, we are just going to keep getting better."
The year off has proven to be a setback for programs, with the decrease in practice time, and a loss of familiarity becoming a big storyline early in 2021.
For Flanagan, that has meant a lot of hard hit balls early in the year that have found the gloves of opposing players.
"We actually have swung the bats pretty well," said Falcons Manager Noel Figueroa. "But it seems like everything we hit well, a player on the other teams makes a good play on. It is still early, and we are still trying to figure out what guys to put ion what spots. That takes some time, but I think by the end of the year, we will have all that worked out."
Flanagan sent Adrian Valdes to the mound. The junior had started two previous games, allowing only two earned runs. In this one, Valdes pitched well enough to win, but was victimized by the Hernandez home run in the third.
"He had thrown me a couple curve balls my first at-bat," said Hernandez. "So my second at-bat, I went up there ready, and was able to connect."
With the two run lead, Olivera was on cruise control. He allowed only two hits, and was in control the whole night.
"Brandon has been struggling a little bit, but he put it together tonight," said Lopez. "He is going to be a special pitcher. As long as he keeps doing what he is doing, he is going to be very good. You saw what he is a capable of tonight."
Olivera understood how big it was to get an early lead.
"Anytime you are playing a good team like Flanagan, it is big when you can score first and get a lead," he said. "When we hit that home run, I was able to relax and say, we got this."
Goleman moved to 3-2 on the year, and has two more Broward opponents next, McArthur and Everglades.
For the Falcons, it doesn't get easier anytime soon. They face Cardinal Gibbons Friday, followed by match-ups with North Broward Prep and West Broward.