Calvary Wins Cross-County Battle 6-0 Over Braddock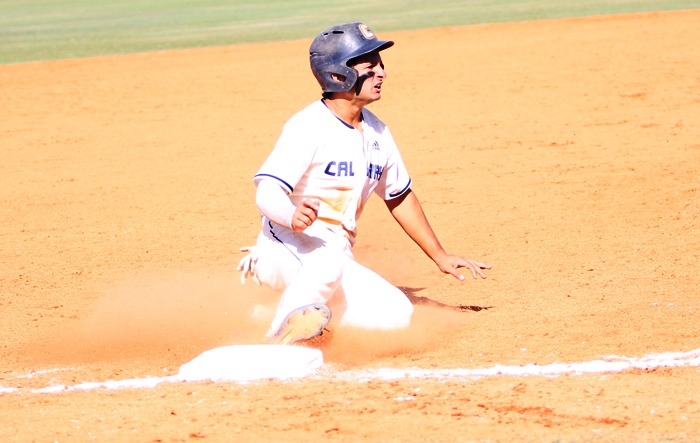 Tuesday afternoon, two of the top programs in South Florida squared off in a match up that pitted HSBN Miami #1 Braddock against HSBN Broward #3 Calvary Christian. The two teams had a combined 32-5-1 record on the year.
The Eagles scored three runs in the third inning to set the tone, and then cruised to a 6-0 win. It was a measuring stick game for both teams involving teams that are both expected to make long playoff runs.
"There is a reason we schedule the way we do each year against these top teams," said Calvary Manager Gil Morales. "We try to put our guys in as many positions to expose their weaknesses as possible during the season, this way when we reach playoffs all of the weaknesses have been exposed. Today, we did a great job of responding to the challenge against a very good team."
Braddock sent Chris Orduna to the mound, and the senior cruised through the first two innings. In the third, however, the eagles bats woke up.
Ty Hollandsworth and Manny Ramirez each hit one out singles. An infield error plated the first run of the game, and when Alex Ulloa drove in two runs with a single, Calvary suddenly had a 3-0 lead.
"We have a lot of confidence in our offense," said Ulloa. "I went up in the third knowing I had to do something to get those runs in. I got a pitch I could handle and was able to come through for these guys."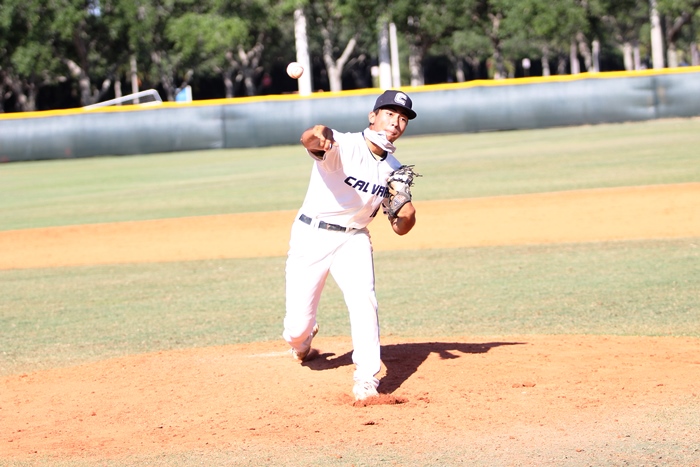 The score stayed that way until the bottom of the fifth, when the eagles again plated three runs. Kyle Tako had the big hit with a two-run double.
"Once we got the game to 6-0, we knew it would be hard on them with the pitching staff we have," said senior Johnny Lane. "We only have a couple of weeks left before playoff time, so it is important for us to start playing these types of games to get ready."
On the mound for the Eagles Tuesday, Jonathan Xuereb and Nick Anello combined to allow only two hits, while striking out seven batters.
Braddock came into the game having played some of the top teams in South Florida, but few offered the type pitching that Calvary brings on a daily basis.
"We schedule these games on purpose because we want the kids to see what they are going to be up against once the playoffs start," said Braddock Manager Wesley Morejon. "We have hit a little snag here lately, but it is something we have to work through as a team."
The Bulldogs started the season 16-0, but have now lost three of their past four games, with all three losses being shutouts.
"The offense as a whole isn't seeing the ball very well right now," said Morejon. "We are swinging at pitches we normally don't swing at, and some of the top arms we have seen lately have shut us down. But we know we have a good offense, and we have some time to get it back on track before the playoffs start."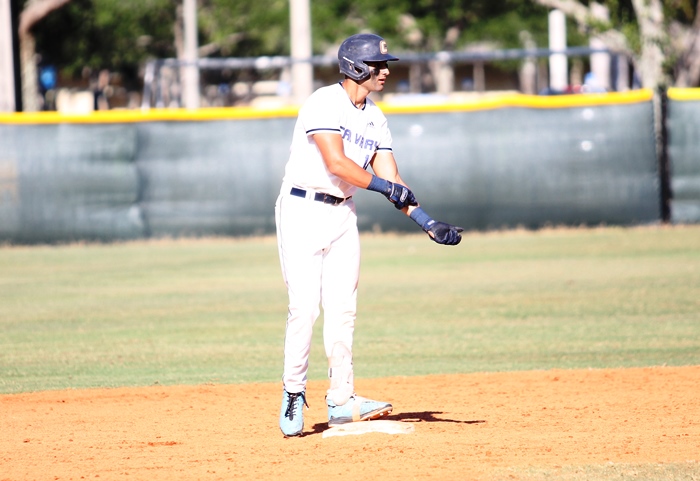 Calvary is in a similar position, having loaded their schedule, and despite playing one of the toughest schedules so far, there are some tough match ups coming in the final two weeks of the regular season.
"We have our trip to Jacksonville this weekend, and we know we will see some tough teams up there," said Morales. "Then we come back here and finish with Douglas and Belen next week. So we will be plenty battle-tested when it comes playoff time."
Braddock will have to move on from the loss quickly, as they travel to face the #2 Doral Firebirds on Thursday. The Firebirds will be looking to knock the Bulldogs out of the top spot in the Miami rankings for the first time this season.
Braddock's tough week will conclude Friday with a rivalry game against Southwest.