Coral Springs Advances With 11-7 Win Over Spanish River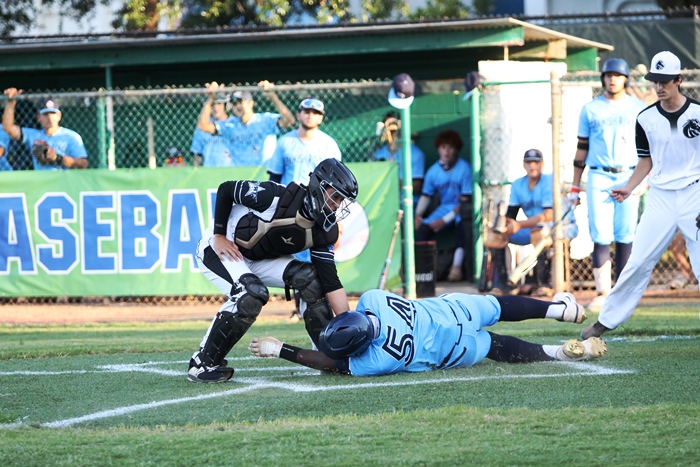 Photo Gallery
The Coral Springs Colts came into their district 7A-12 quarterfinal on Monday afternoon fresh off a two-week shutdown due to COVID. The Colts were not able to get back on the field to practice until this past Friday.
That made the task of fending off Spanish River even taller, as the Colts showed some rust, falling behind 1-0 in the first inning.
Playing without some of their regular starters, Coral Springs' fist inning could have been a lot worse had it not been for a line drive double play off the bat of Sharks Hayden Carson.
From there, the Colts put up five in the second, five more in the third, and then held on for a 11-7 win.
"It was nice to get back out on the field after being out for two weeks," said Colts Manager Mike Federman. "I was happy with the way we swung the bats tonight, even though we got a little bit sloppy on defense in the last two innings."
The win sets the Colts up for a match-up with crosstown rival Douglas in the district semifinals on Tuesday night. The eagles are the top ranked team in Broward, and the second-ranked team in the state, according to HSBN Florida rankings.
Tomorrow will be a big challenge for us," said Federman. "Hopefully we can clean things up defensively before tomorrow and make it a ballgame."
Regardless of what happens on Tuesday, the Colts showed their grit against the Sharks.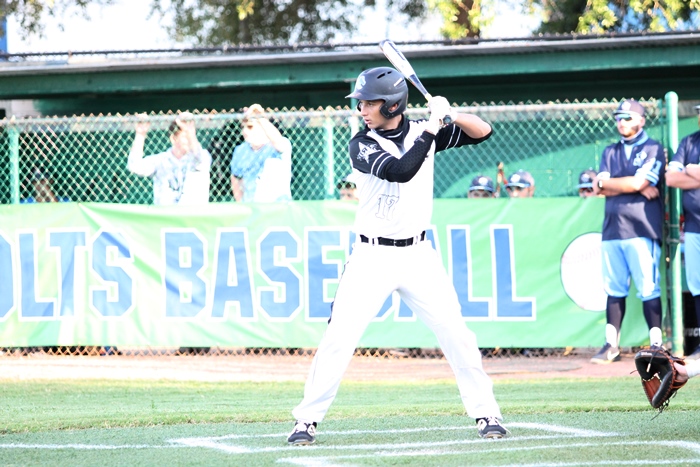 In the second inning, trailing 1-0, Coral Springs sent 10 hitters to the plate. Ben Berisko, Giovanni Rosa, and Hunter Stolov all had base hits, and Craig Dumas added an RBI sacrifice fly.
In the third, the Colts duplicated the feat of sending 10 men to the plate, and tacked on another five runs. It was Ross Lazar, Alex Christmas, Dumas, and Berisko who delivered the hits to break the game open.
The Colts then cruised into the fifth until the Sharks showed some fight, putting up four runs. Two errors and three walks led to the four runs.
After Coral Springs scored once more in the fifth, Spanish River rallied one more time in their half of the seventh. The Sharks managed three hits in the inning, but the rally fell short when Ian Pierson struck out Chase Boyer to end the game.