HSBN And Marlins Bringing All-Star Games To loanDepot park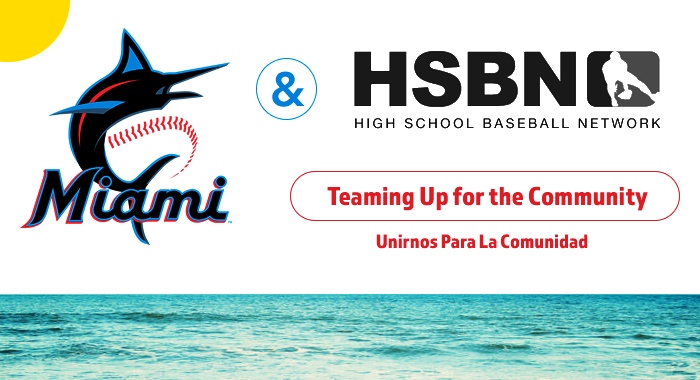 HSBN / Miami Marlins Senior All-Star Games & Awards Ceremony Details
It has been a long year for the high school baseball community, with the 2020 seniors losing out on many traditional honors that are typically afforded to seniors.
One of those losses in 2020 was the elimination of the HSBN Broward vs. Miami Senior All-Star games at loanDepot park. With uncertainty surrounding the global pandemic, it had been unknown whether the games would return in 2021.
Fortunately, we are pleased to announce that HSBN and the Miami Marlins will once again bring this highly anticipated annual event back to loanDepot park in June. That means that seniors who make the all-star teams will once again play their final high school game at their hometown Marlins Major League Park.
"It has been great to have fans back at loanDepot park, and we are just as excited to welcome the HSBN Miami-Dade and Broward Senior All-Stars as they celebrate their last high school game on our field!," said Sarah Garcia, Marlins Director of Foundation & Community Initiatives. "There is no better way for them to close out their season than with a memory that will stay with them for a lifetime. With our partners at HSBN, we are happy to be hosting the South Florida baseball community again at our ballpark as these events have become a staple for the student-athletes."
The date for the games is being finalized, but will be sometime in early June.
Both the Broward vs. Miami Private School, and Broward vs. Miami Public School Senior All Star games will return to loanDepot park.
Managers for the four teams have already been selected, with Douglas' Todd Fitz-Gerald and Taravella's Joe Giummule co-managing the Broward public team, and Calvary's Gil Morales managing the Broward private team.
In Miami, it will be Braddock Manager Wesley Morejon heading up the public team, and Belen's Jerry Albert managing the private team.
The coaches are excited about the return of the all-star festivities and games.
"Any time the Marlins can be a part of our high school community it is great," said Morejon. "Add on top of that what HSBN has done to provide this platform, and you get a great partnership. "Being able to step foot on that field and getting to experience watching these seniors enjoy their last game ever on a Major League field will be a great feeling."
Morales agreed.
"I am very excited to coach in the senior all-star game. Getting a chance to coach great seniors at a major league stadium will definitely be something I will never forget."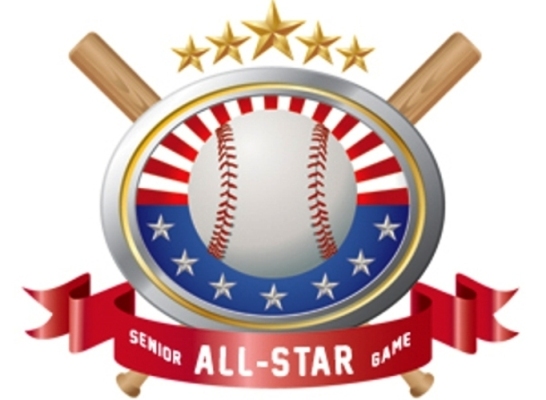 Fitz-Gerald and Albert have coached their share of all-star games, but having the Marlins involved makes these games among the most special they have managed in.
"The Marlins and HSBN are giving these seniors a memory that will last forever," said Fitz-Gerald. "And having the county battle of Broward vs. Dade will again be a great opportunity to play for bragging rights."
While the games undoubtedly will be competitive, the ability to get to know players from rival teams is always a driving force behind the atmosphere on game day.
"Seniors enjoy these games for the same reasons us coaches do," said Albert. "It's a relaxed environment where they get to play with guys that they have competed against for the past few years."
The games will feature the traditional pregame meal for seniors, as well as many of the in-game features that have become staples throughout the years.
There are, however, still some obstacles that COVID has presented. There will be limited attendance of 250 fans per game, with all seating socially distanced. The enhanced health and safety measures of loanDepot park will be in place, and in-game All-American Awards will be limited to verbal recognition in-between innings. But even with those small changes, the game returning brings hope to the high school community.
"We have worked extremely hard with the Marlins to make it a priority to bring these senior all-star games back this season," said HSBN Co-Founder Anthony Uttariello. "While COVID has presented many challenges over the past year, we feel that honoring these seniors and sending them off with a memory of a lifetime represents a small step in emerging from this pandemic. We are excited that this year's senior all-stars will continue the tradition of playing their final game down at loanDepot park."
Giummule echoed that sentiment.
"This year is extra special due to the fact of the COVID shutdown last year," said the Taravella Manager. "The opportunity to play and coach at loanDepot park is the icing on the cake in our effort to return to normal."