Sagemont Back In District Title Game With Win Over Highlands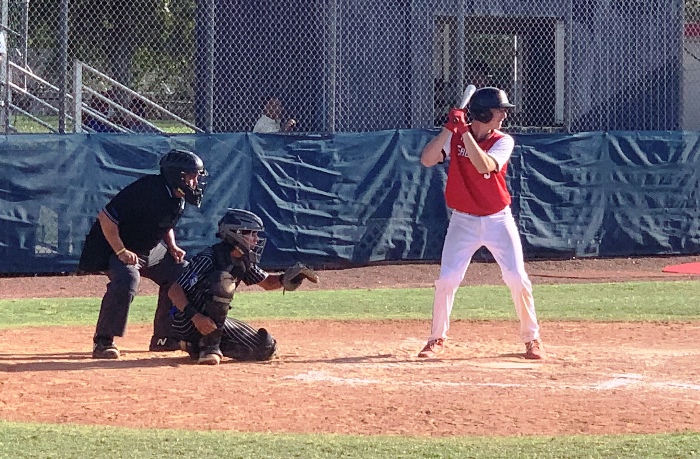 The Sagemont Lions have quietly built one of the most successful programs in Broward County over the past five years. The last time the Lions were in the playoffs, they made a run all the way to states in 2019.
Now, two years later, Sagemont looks ready for another march to Fort Myers.
On Wednesday afternoon, the Lions took care of business in the 2A-15 semifinals with a 10-0 win over Highlands Christian. The win moves Sagemont one step closer to their goal of returning to the state tournament.
"The boys are finally starting to hit their sride," said Interim Manager Ray Ayala. "It's been a tough season for us with injuries and being shut down for a few weeks due to COVID. Today was a complete team win with contributions from many different players."
The Lions took some time to get going offensively, as Hermes Alfonso was locked in a pitching battle with Highlands' Joey Husey. The only run in the first three innings came in the second, when a ground ball double play scored Alejandro Simo from third.
The score remained the same until the fourth, when the Lions offense gave Alfonso some breathing room. Favyan Suarez led off with a bunt single, and moved to third on a groundout. After a walk to Alfonso, Hayden Stilphen hit a sacrifice fly, upping the lead to 2-0.
Akira Nakamura then reached on an error, scoring Alfonso, and a Cole Fineberg double extended the lead to 4-0.
The Lions then scored five more times in the fifth, putting the game out of reach. Alfonso's double, and Fineberg single were the key hits in the inning.
From there, all that was left was for Alfonso to close out his six inning shutout. The junior struck out six on the day, allowing only one hit.
The win moves the Lions into the championship game Friday against district host Westminster Academy. The two teams met earlier in the season, with Sagemont winning a thrilling 8-7 affair.
While the focus for both teams will be on gaining a district title, and a home game next week in the regional quarterfinals, Ayala already likes how far the Lions have come.
"It looks like the chemistry is coming together. The team is starting to believe in each other. It has really been fun to watch them persevere and grow this season."