Western, Taravella Advance To 7A-13 Title Game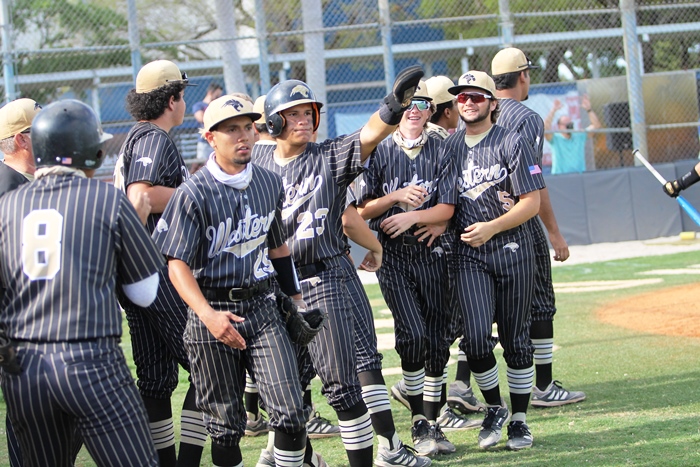 Western and Taravella came into their 7A-13 semifinals as the higher seeds against their opponents, Cypress Bay and Coral Glades, respectively. That does not mean either favorite was in for an easy day on Tuesday.
In the first semifinal of the day, Cypress Bay used a two-run home run from freshman Mateo Gray to build a 3-1 third inning lead. The Wildcats would rally, however, scoring one in the third, and four in the fourth, to secure a 6-4 win and their spot in the district title game.
"We have been a team that has fought hard all year," said Western Manager Onel Garcia. "Today, we did that again. These guys never give up no matter what the score, and even though we fell behind early, we kept battling. Anytime you are playing an opponent as good as Cypress Bay, it is always going to be a battle, and today was another one of those battles."
The Wildcats sent their ace Gabe Perez to the mound, and early on the senior did not have his best stuff, allowing three runs in the first three innings. From there, Perez settled in and threw 2.2 of shutout ball.
"I wasn't as sharp as I normally am early on," said Perez. "After that home run, I told the guys to just get me some runs, and I would not allow any more runs. I don't like giving up more than one run in a game, so I had to really focus after that home run, and once the offense got us the lead, I wasn't giving it up."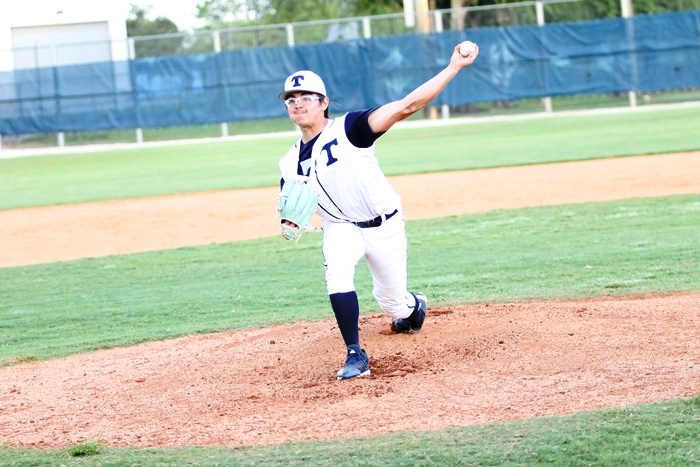 The big inning for Western came in the fourth. Whilmer Flores led off with a single, followed by a Dante De Jesus walk. Kristian Noriega then tied the game at three with an RBI single up the middle. Alessandro Delgado put the Wildcats ahead for good later in the inning with a two-RBI single.
"It was a good game for us today," said Delgado. "We had a big inning in the fourth, and we shut them down from there. We have been a close group all year, and we knew we had to keep going today to come back and get the win."
After Perez had reached his limit, Western turned the ball over to EJ Isturiz to close out the final 1.1 innings. Isturiz ended the game with a strikeout, sending the Wildcats into the district championship, and more importantly, into regional play next week.
"We have been a great 1-2 punch all year," said Perez. "It isn't often that EJ follows me in a game, as we are usually both starters, but today we had to do what we had to in order to win."
While regionals is on the horizon next week, Western is still focused on the district title.
"We aren't even thinking about regionals right now," said Delgado. "We want to come out Thursday and win a district title for the school. We can worry about all the rest next week."
Waiting for the Wildcats in that district title game will be top-seeded Taravella. The Trojans sent ace Chris Scinta to the mound in the semifinal nightcap Tuesday, and the junior delivered with 5.1 innings of two-hit baseball. Scinta struck out eight in the game.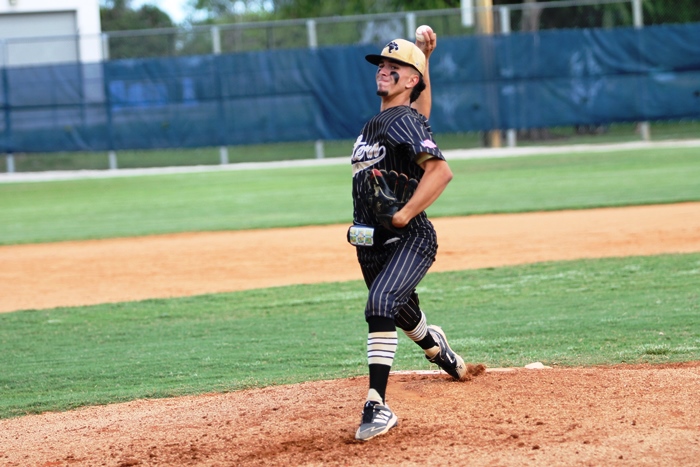 The Trojans scored all the runs they needed in the third inning off Jaguars freshman starter Anthony Quigley. Ronald Martinez led off with a hit, and after a strikeout, EJ Burns was hit by a pitch. A Matt Rubin single loaded the bases. An infield error put the Trojans up 2-0.
A fifth inning Vincent Samuel RBI single put the Trojans up 3-0. From there, they turned the ball over to Brandon Metiver, who closed out the final 1.2 innings of the Taravella shutout.
"I am proud of the way we played tonight," said Trojans Manager Joe Giummule. "We battled and did what we had to do to get ourselves into the district title game on Thursday. Western is a good team, and I am sure they will be ready to go, and hopefully we will also and it will be a good game."
The district championship is Thursday, at 6:30PM, at Taravella.